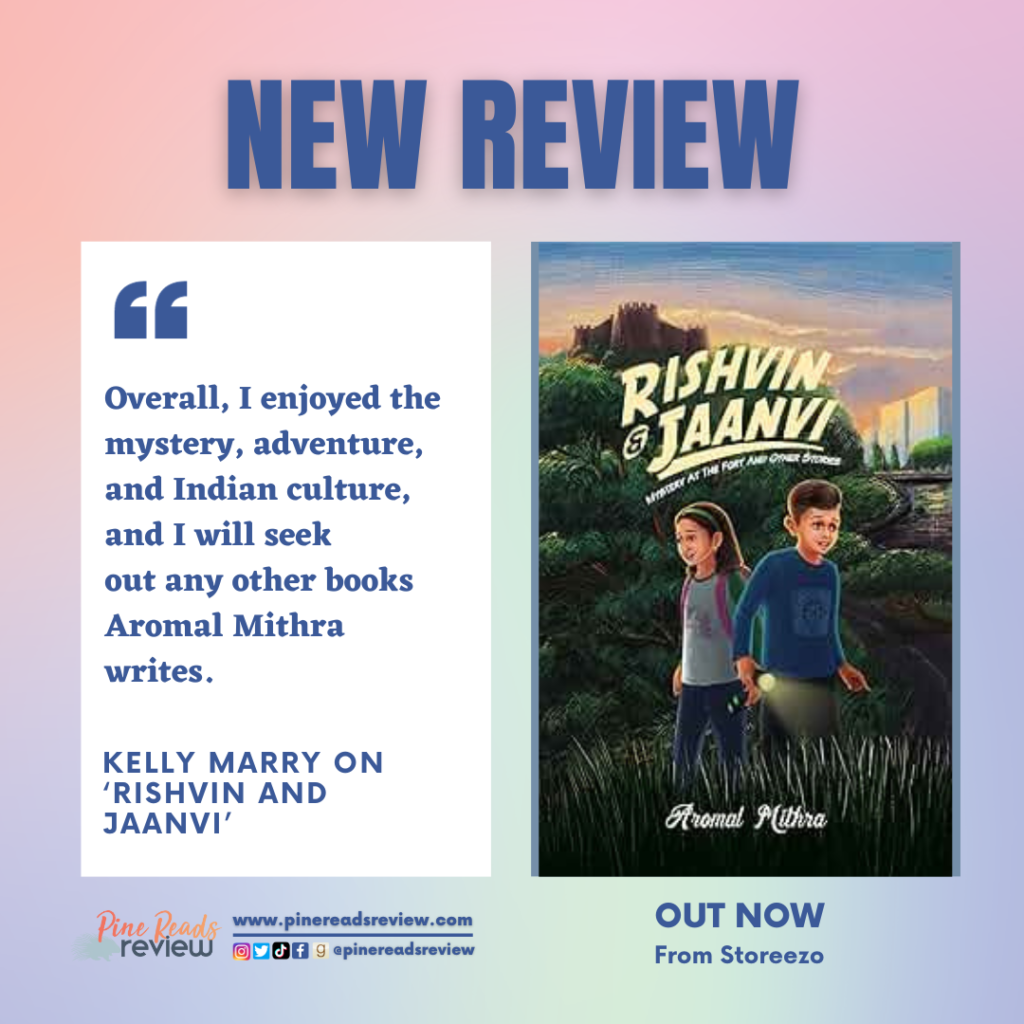 Rishvin and Jaanvi: Mystery at the Fort and Other Stories by Aromal Mithra
Out Now from Storeezo; 182 pages
Content Warning: Minor violence
About the Author: "Aromal Mithra is a management graduate from the Cochin University of Science and Technology. He has worked with many global brands and has turned into an entrepreneur in the recent past. Rishvin & Jaanvi: Mystery at the Fort and Other Stories is his first book of many. The characters and the stories were born out of the numerous storytelling sessions for his daughter Gauri and her cousins, a very persistent and enthusiastic audience. Aromal is passionate about creating contemporary and engaging content for children. He is currently based out of Kochi" (Bio from Rishvin and Jaanvi: Mystery at the Fort and Other Stories).
Find Aromal Mithra on the following platforms:
---
"It had been a very exciting week for all of them. They decided to relax and have fun before the next adventure found them!"
Rishvin and Jaanvi are siblings and, with the help of their friends, heroes. In a collection of short stories, the siblings and their friends go on a series of interconnected adventures. From throwing a birthday party to taking down a counterfeiting operation, the tales are a whirlwind of mystery and escapades that showcase the diversity and closeness of youthful friendships.
When I chose to read Rishvin and Jaanvi: Mystery at the Fort and Other Stories, I didn't know what to expect because I don't typically read middle-grade books or short story collections, but I'm so glad I picked up this one. I loved the sibling dynamic of Rishvin and Jaanvi because it reminded me of Jack and Annie's relationship from the Magic Tree House series. The siblings use each other's strengths to benefit everyone and try to help each other with their weaknesses. I also enjoyed the friendships between the other children who live in the same apartment complex as the siblings. The story also incorporates many parts of Indian culture since it takes place in India. I learned many things about how life works in a place across the world from me, like how they respect elders by calling them "Aunt" and "Uncle" even if they aren't related by blood. One thing I disliked is that some of the dialogue seemed stiff and didn't sound like middle-grade children. For example, children used words like "vying" and "respite." I didn't think kids would use those words. Overall, I enjoyed the mystery, adventure, and Indian culture, and I will seek out any other books Aromal Mithra writes.
Kelly Marry, Pine Reads Review Social Media Lead & Writer
---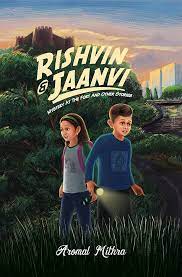 Click the image above to purchase!