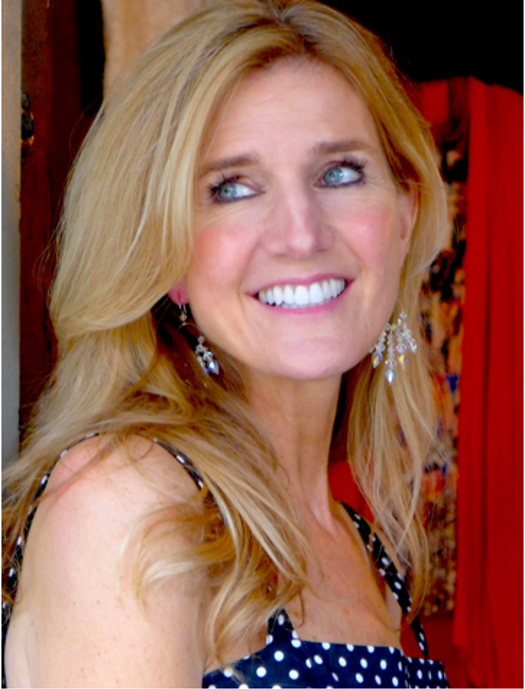 Mary Jane Begin is an award-winning children's book author and illustrator. In addition to her role as Senior Critic and Internship Advisor for the Illustration Department, she is also a Visiting Associate Professor and the Chair of Illustration in the M.F.A for Children's Literature at Hollins University. She lectures, creates workshops and exhibits her artwork around the globe and teaches online courses for LinkedInLearning.com and CreativeLive.com. She's worked with Celestial Seasonings, Mead Johnson and Disney, and has received awards from the Society of Illustrators, multiple Awards of Excellence from Communications Arts, the Irma Simonton Black Award, and the Critici Erba Prize at the Bologna Book Fair. Mary Jane won the prestigious Bing Xin Children's Literature Award for her picture book, Willow Buds, The Tale of Toad and Badger. Her artwork has been exhibited throughout the country with one-woman shows at Books of Wonder Gallery in New York and Beverly Hills, at the National Museum of American Illustration in Newport, the RISD Museum, Society of Illustrators (NY), The DeCordova Museum, and Storyopolis in LA., and her latest solo exhibitions were at the Eleanor D. Wilson Museum at Hollins University and the Design Society in Shenzhen, China. More information found at: www.maryjanebegin.com.
Twitter: @mjbegin1
Instagram: mjbegin1
Facebook: Mary Jane Begin on Art and Education
Mandy Becker: What brought you to a career in illustration?
Mary Jane Begin: I didn't think of myself in terms of being an artist or an illustrator as a child or a young person. I didn't have any role models in the family or anyone that I knew with a career in art, so it really wasn't even a consideration. It wasn't until my junior year of high school, when I had an amazing art teacher, and she asked me if I had ever considered being an illustrator, and I said to her, "an illustrator?" It wasn't a career that had been talked about or considered. [At the time] I was thinking about being a veterinarian, and that was my goal. I was going to go into the sciences—I was good at that—and I thought that was my direction, until suddenly I had this option of turning something I loved to do into this career. By my senior year of high school I changed directions and decided to build a portfolio and apply places, much to the chagrin of my chemistry teacher [laughs]. [The idea] really was inspired by one educator who influenced me because I trusted her and she knew my work and my love of making art. I was in the first class that she was teaching… she was straight out of school and her passion for what she did really came through to all of [her students]. She ended up influencing a bunch of us to go into different areas of art, really encouraging us to build portfolios and not just think about art as a hobby, but thinking of it as a serious life pursuit. I credit her ever since. That is how I came to be an illustrator.
MB: How would you describe your art style?
MJ: I would say that it might be categorized somewhere between realistic and surrealistic. Basically that means that it is not hyperrealism, but it's based on how things look to us in real life. I illustrate my books that way, R is for Rhode Island Red, and The Sorcerer's Apprentice, which is a fantasy story with a realistic style, all the way to the My Little Pony books, which are much more fantasy based and are stylized realistically. I call it surrealism because they look much more like a fantasy version of something that still has dimensionality and looks representational, but is clearly not from the real world; we know there is no such thing as unicorns [laughs]. I think most artists have a range, and you need to grow and change through time, but that's my style, realistic to surrealistic.
MB: In your books where you play the role of both author and illustrator, how do you juggle both roles? Does the writing or illustration usually come first?
MJ: Well, it's interesting because when I started out, at least the first 10 to 15 years, I only illustrated books. I was not a writer and did not see myself as a writer; I thought of the writing as somebody else's job. And then, once I had kids and I was reading all these books to them, I started to really think about story ideas, and I thought, I should really be writing my own stories, I have all of these ideas now! I worried about doing it right, I really had to pay attention to syntax and pacing and rhythm. I was inspired to do the retelling of The Sorcerer's Apprentice– as retelling a classic gave me a good foundation to start with- and then The Wind in the Willows inspired my books called Willow Buds. I really got to thinking about how it was a balance of creativity, both writing and the illustrating.I had to build my courage. When my books got accepted by publishers, and I saw that they believed in me, I knew it was a good sign.
BecauseI'm an illustrator, I start with a visual image in my mind, and I'll draw very rough sketches to pull the idea out of my head. Then, when I have something more formal and understand what I am going to be drawing, I turn to the writing and craft the story. I think about the page to page, I think about the flow of the work, and then once I have done that I go back and look at both to say "what is the picture that goes with [the writing]?" It is a zigzag between the two, I start with an idea for an organic picture, then let that inspire the words, then let that inspire a more formalized and realized picture. Then, Ikeep going back and forth between the two to balance the weight. It's a weaving, a balance of the writing and the illustration, back and forth and back and forth, until I have the form of the whole thing together. It's a lot of fun, I haven't gone back to working with other people's text because I just like the writing so much. It's harder, but I have so much more control over the whole project. When you're illustrating someone else's work, you don't know what they had in their mind [when they wrote it], and it's your job to translate that and only hope that you've surprised and delighted them. When it's your work, you know the picture you have in your mind. It's a nice blend, being able to do both.
MB: You also offer school visits and workshops to students of all ages—from college kids to elementary schoolers. Do these activities inspire your work? What do you feel you learn from your students?
MJ: I work with kids in kindergarten all the way through to college seniors, and then graduate students in the MFA program at Hollins University, so I'm dealing with students across a really large stretch of ages who all inspire me in different ways. The children are my audience. When I make a picture book, it's for the elementary school kids. I'm paying attention to what they respond to, who they are and what they are all about at that stage. When I make a book, I'm thinking about them- I can't forget about them!- and they really keep me grounded. They are also so full of surprise, and it's inspiring to me that they are so curious and excited and full of this energy! When I go into the classroom, I leave feeling really energized, like I am five or six or seven years old again [laughs]. That's what they give to me, and I hope I give something back to them. For anyone that is a grown-up learning about art, learning about books or learning about writing, I feel responsible for encouraging an understanding in terms of knowledge. But it's also, in a way, looping back to what happens with the kids, reminding them of those things that got them to decide to go to art school, connecting them to their core desire, their personal interest, the thing that lights their fire, and help dial them into that so that they [understand] why they are doing this, because it is so much work. It's linking them back to that original inspiration, that desire, that childlike wonder and infusing that back into their sensibility about the work that they do and recognizing their own personal gift and what they have to share.
It inspires my own work, because it keeps me on my toes. It puts me in a place where I have to deconstruct what it is that I do and explain that. It keeps the synapses popping, because I really have to think about it. I am actually reinvestigating my own process and my own work. I can't imagine not teaching, and I can't imagine not doing art. The two just keep feeding off of each other, and I wouldn't give up one or the other.
MB: What is your favorite part of the picture book- making process?
MJ: I don't usually think about what is the most fun, because all of it can be fun at different moments. I would have to say that the part I consistently find the most thrilling is when I have finished all of my thumbnails or story boards for something, it's all mapped out, and all the final sketches are mapped out and approved and finished, I've transferred a sketch to a surface, and I get to paint. When I get to start the color and the mark making and the juicy, yummy part, listening to music in the background as I go into an intuitive space, there is excitement and terror. When you are really diving in, it is so invigorating. I simply love to paint. The physical process of painting is the juiciest, so that's probably my favorite part, at the beginning when I am just getting into the book, and it is all in front of me.
MB: You also teach at the Rhode Island School of Design, and online. What do you enjoy most about teaching in your field?
MJ: I teach at RISD and Hollins, I do online courses, I teach in China for several weeks each summer with high school students that are prepping to go to art school, and I also go into the classrooms with the kids. On so many levels, I do a lot of teaching. But what do I enjoy most about teaching art? Well, I would have to say that when I am able to connect, and I am getting better at this as time goes on, is when I can dial into what a person does really well and where they need to strengthen their work, marrying those two things and getting them to see what their potential is and what the possibilities are. And then when I see them move forward and take steps towards it and I know that I've had a hand in that, it is incredibly exciting. I watch my students grow as they get out in the field and start their careers and they blossom, and it is like watching my own children. It just doesn't get better than that. In the classroom if someone gets something, I'll jump up and down. I can intuit who they are and what they need. That seeing and knowing is the best part of teaching, and that has taken time to see without even thinking. I can just recognize it when I look at a student and see where their strength and where their joy is and try to encourage that. It is enormously gratifying. I feel like it is my purpose.
MB: Are there any challenges that you have encountered in your career that you would inform aspiring authors and illustrators of?
MJ: I think something that happens to people all the way from the beginning to the end is asking, "Do I have something valuable to share in my work? Do I have a story to tell that's worthy of being told?" A publisher plunks down some serious coins to put your book out there, so you want to make sure what you're pitching is worthy. There are a lot of good people out there, there are a lot of picture books, so why is yours more important? I have to know that and feel it before I can decide to spend the next six months or a year on this book and know I need to get it out there for this reason. That is the hardest thing because you can easily defeat yourself. [The voice] never goes away, no matter how many books you have out there or what you've accomplished. You have to talk that voice down, you have to have a conversation with that voice… and not let that voice influence your thinking. I wonder sometimes if that voice that wants to tell you you're not good enough—and it's your own voice telling you that—is useful, because it forces you to take a stand with yourself. It forces you to be courageous, and in that courage you find your creativity.
MB: What can we expect from you in the next year?
MJ: So I actually have two projects, one of them is being pitched right now to publishers and the other one will be the next book we work on after this one. The first one is called Ping Meets Pang, and Ping and Pang are actually pandas. This one is based off of an experience I had in China where I went to a panda sanctuary. They were big and roly-poly and very sleepy, as I expected. This sanctuary also had red pandas, who don't actually look like pandas at all, but more like raccoons; I had never seen one before! I started thinking, if these two types of panda met each other, they wouldn't even recognize the other as a panda! The idea [behind the story] is that they are both pandas, but they don't look alike, act alike, or move alike. It's very much a story about otherness, discovering that something mightnot look at all like you or be like you or act like you, but you can still have a connection to them. This story has also been inspired by things going on in the world where there is too much emphasis on otherness, with people thinking you don't look like me, so therefore you are not worthy…All these thoughts can inspire fear, but if you are able to bridge that gap and find what you have in common, you can see connectivity between yourself and someone who is really different from you. This is a spoiler alert, but the one thing these pandas do have in common is that they both loooooove bamboo— and eat a lot of it. It's a simple story, but it starts with the two characters not recognizing each other as "panda" and then discovering that they do have something in common.
The second book is something really different from the first, it's a tale called Revolution and is based on a family story about the Industrial Revolution from the point of view of a young girl, my grandmother. She emigrated from Canada, leaving a farm to work in a textile mill. This is a story I've heard all my life, and I want to retell it as a picture book. It's about her journey and what she gives up for the family. Our country is founded on immigrants, and this story is again inspired by what is going on in the world. The Industrial Revolution was founded on the backs of people like my grandmother who made this country successful by working so hard for the good of all people. It is a personal story and very meaningful to me because it is based on my own family.
PRR Writer, Mandy Becker