"Paths to Publishing" Series | Interview with Paige Terlip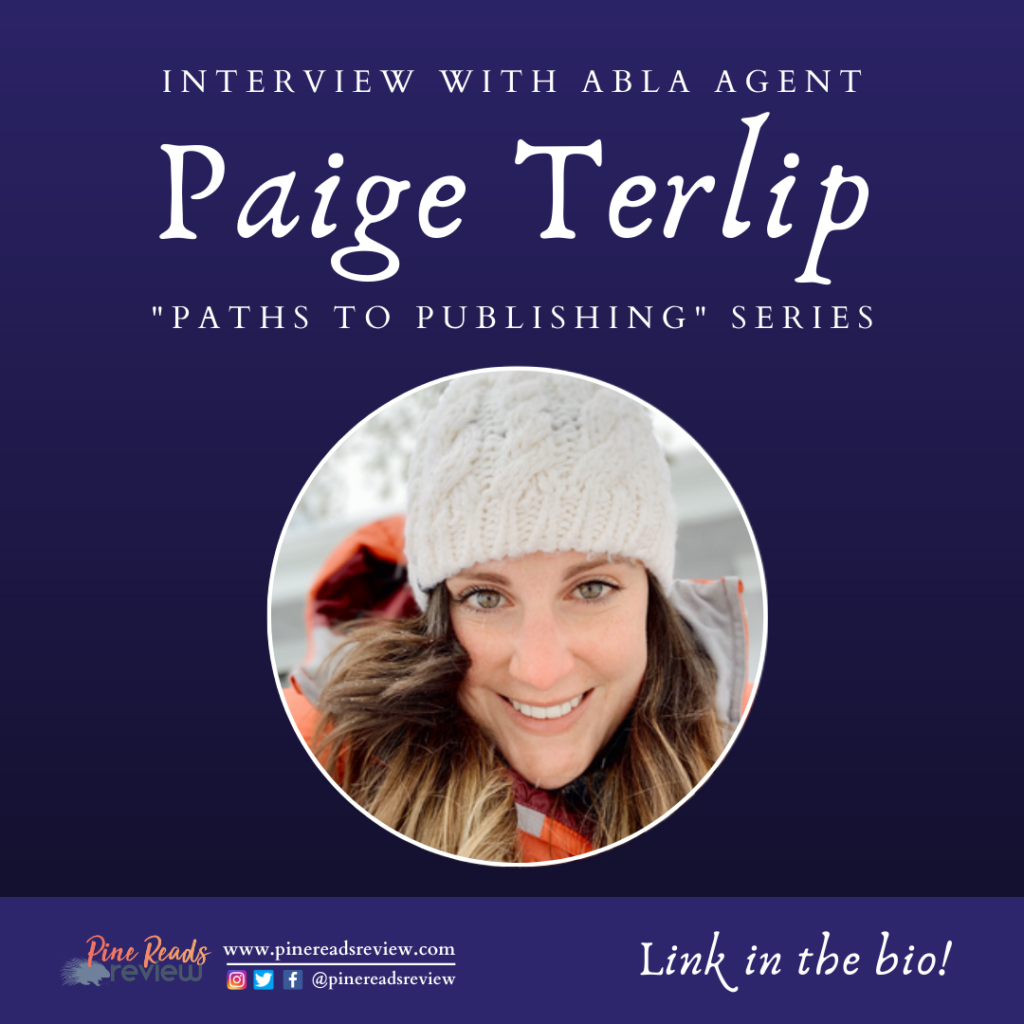 About the Agent: "​I've worked at the Andrea Brown Literary Agency since 2017, an agency consistently ranked #1 in juvenile sales by Publishers Marketplace. First as an Assistant for Executive Agent Laura Rennert, then as an Assistant Agent, and now as an Associate Agent. Prior to joining ABLA, I worked at Candlewick Press and Charlesbridge Publishing. I've also worked in a variety of jobs outside of publishing, from communications and marketing at the National Renewable Energy Laboratory to scooping horse poop at a ranch in the Rockies. I have an MA in Children's Literature and an MFA in Writing for Children from Simmons University. If I'm not reading, you'll find me practicing Brazilian Jiu Jitsu, rewatching the Great British Baking Show, or hiking with my pup." (Bio and headshot from the author's website.) 
Find Paige on the following platforms:
---
"Paths to Publishing" is a new interview mini-series from Pine Reads Review. Join Hannah Miller and Wendy Waltrip as they chat with industry professionals from all backgrounds about the various ways to break into the literary world. Keep an eye on our website and social media for more updates on this ambitious project! Our next interview is with Tirzah Price, author of Pride and Premeditation, whose video will post on Friday, April 23rd.
---
A huge thank you to Paige Terlip for the following interview where she chats about her work as an Associate Agent with Andrea Brown Literary Agency, insights for aspiring writers, reading recommendations, and more!  
PRR Assistant Directors, Hannah Miller and Wendy Waltrip