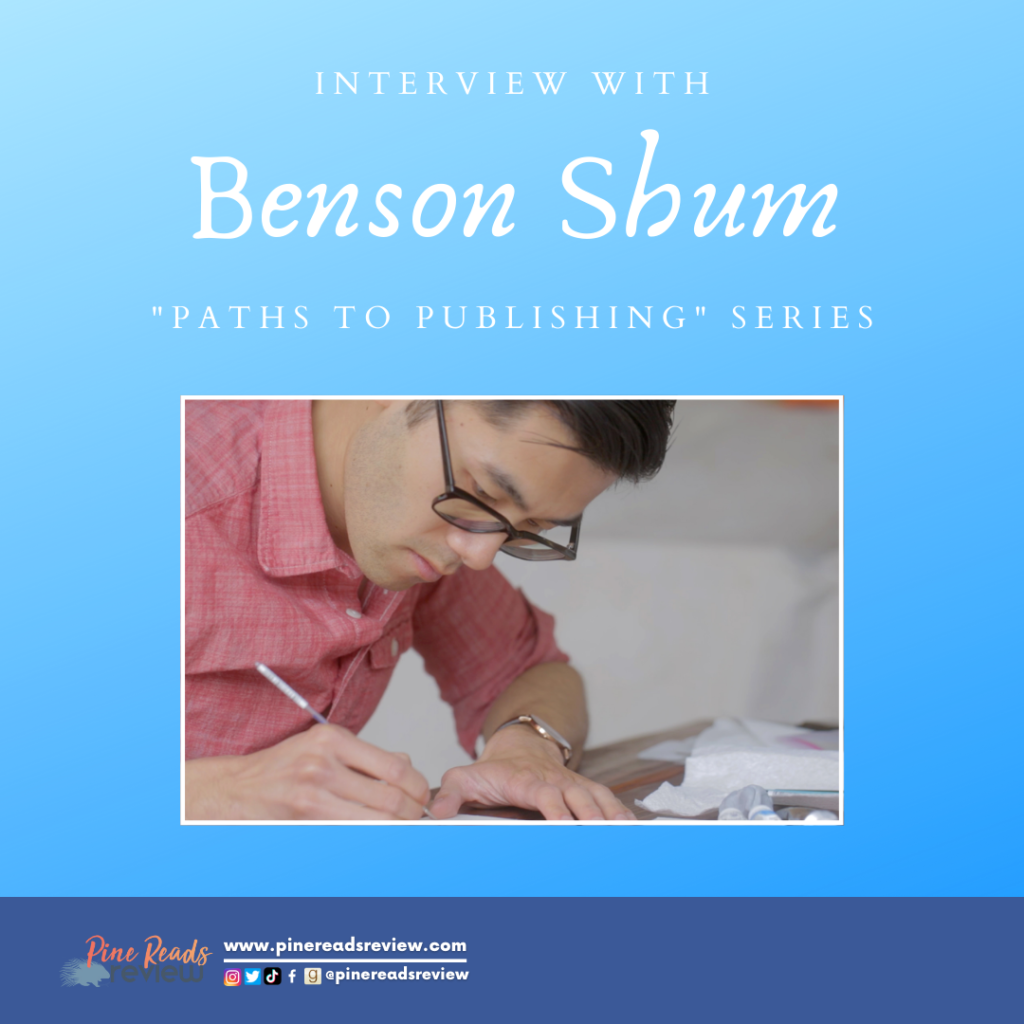 About the interviewee: "Benson Shum is a children's book author and illustrator. He uses watercolor, ink and digital tools to create his illustrations. His books, Anzu the Great Listener and Anzu the Great Kaiju were selected as Kid's Indie Next List Recommended by American Booksellers Association. And received a starred review from School Library Journal. Alex's Good Fortune was also selected to be part of Dolly Parton's Imagination Library. And Little Seed and Anzu the Great Kaiju was a Canadian Children's Book Centre's Best Book for Kids.
Aside from writing and illustrating, Benson is also an Animator at the Walt Disney Animation Studios, where he was a part of such films as Frozen, Big Hero 6, Zootopia, Moana, Frozen 2, Encanto and Wish. Originally from Vancouver, BC, Benson now lives in sunny southern California." (Bio taken from the interviewee's website.)
Find Benson Shum on the following platforms:
---
Paths to Publishing is a mini-series from Pine Read Review as we chat with industry professionals from all backgrounds about the various ways to break into the literary world. Keep an eye on our website and social media for more updates Paths to Publishing!
---
A huge thank you to Benson Shum for chatting with our Co-Assistant Directors, Erika Brittain and Emma Watts! Benson Shum is a picture book author, illustrator, and Disney Studios animator. We loved hearing about Benson's early inspirations, journey in animation and publishing, and current projects. Be sure to check out Benson's newly released picture books Anzu the Great Listener and Cindy and Panda!
Disclaimer: This interview has been edited for length and clarity.
PRR Assistant Directors, Erika Brittain & Emma Watts