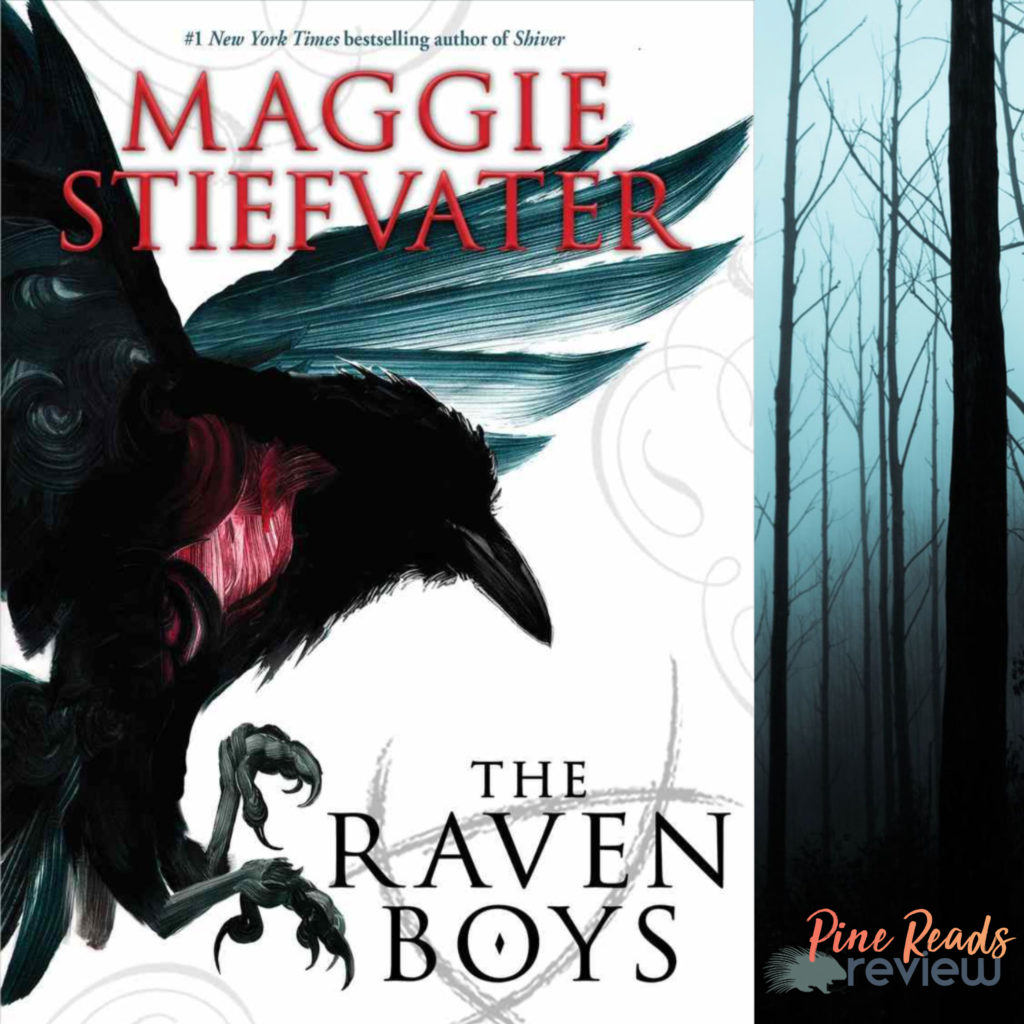 In honor of Halloween, I wanted to talk about the tantalizing YA fantasy series, The Raven Cycle, by Maggie Stiefvater because it's full of magic and death and all of the things I love most about the "spooky season." I was a bit late coming to this series this past year, as the first book was published in 2012 and the final installment in 2016. And with convenient timing of this article, Stiefvater's newest release and first book of a Raven Cycle spinoff series, Call Down the Hawk, comes out next week on November 5th, 2019.
The Raven Cycle follows the lives of five main characters—Blue Sargent, Richard Gansey III (also known as simply Gansey), Adam Parrish, Ronan Lynch, and Noah Czerny—as well as a few other more minor characters, and it all takes place in Henrietta, Virginia. Blue Sargent belongs to a family of psychics, but appears to have no supernatural abilities
of her own beyond functioning as an amplifier for other people's powers. She has been told her whole life that if she ever kisses her true love, he will die. Enter Gansey and his friends, all students at the prestigious Aglionby Academy. Ever since he died and was resurrected on a ley line, Gansey has been obsessed with finding the sleeping Welsh king Glendower, who will apparently grant whoever wakes him a significant favor. Gansey's friends are all committed to helping him wake the king, and when Blue gets sucked into their world, she joins the team. The series follows the misadventures of this group of friends as they attempt to juggle their search for Glendower, the struggles of high school, toxic families, and relationships of all kinds.
I'm especially excited to read Call Down the Hawk because it will focus centrally on Ronan, who was my personal favorite. While the majority of The Raven Cycle characters were fully fleshed out, compelling, and endearing, Ronan had that extra element that always had me eager to read his next POV chapter. He's all sharp edges and snide remarks on the surface, but when the people he cares about are in danger, he's the most courageous, loyal character. I'll be honest and tell you that I am only halfway through The Raven King—the final book—at the moment that I'm writing this, but I will say: I really hope that we get to see more of Adam and Ronan's relationship in Call Down the Hawk, even if I'm not sure that will be the case.
This series has it all: magic, curses, ley lines, sleeping Welsh kings, romance, LGTBQ+ characters, tarot cards, sentient trees, Latin, ravens named Chainsaw, hit men, found families, strong friendships, and people with the ability to pull things from their dreams. If any one or combination of the preceding keywords caught your eye, I highly recommend you check out the wonderful world of The Raven Cycle. Between Stiefvater's enticing writing style and her perfectly-timed humor, this is a series well worth a read or reread.
PRR Writer, Caroline Ross