"Día de los Muertos" or "Day of the Dead" is a traditional Mexican holiday that is celebrated on November 1 and November 2. The holiday is a time to remember the family and friends who have died. People gather and celebrate the memory of those who have passed, as oppose to mourning. The holiday serves to remind people that death is merely a part of life and that our loved ones are alive in the afterlife. Traditionally, it is seen as a time to connect with those who have passed away and encourage them along their journey in the afterlife. Día de los Muertos is hugely significant and popular, so, naturally, we found some wonderful children's literature on Day of the Dead!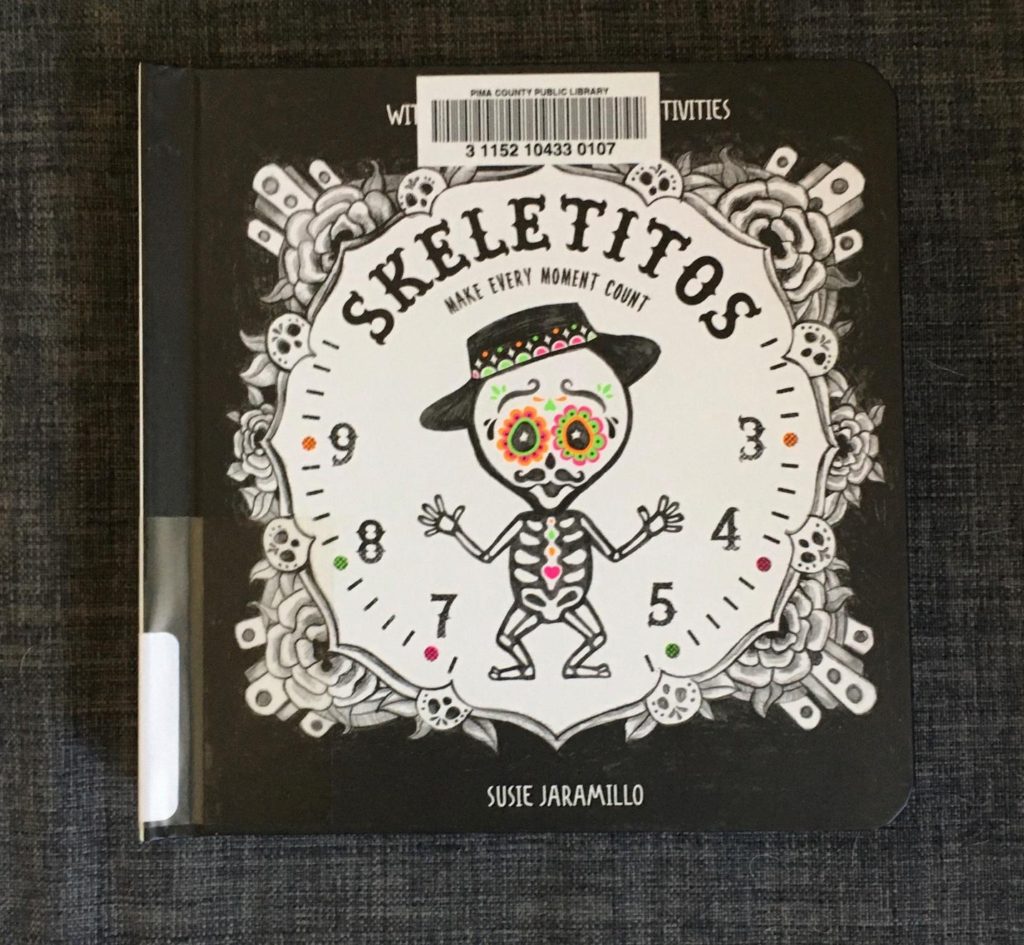 Skeletitos by Susie Jaramillo
Graphic design by Angie Monroy
Encantos Media Studios, 2017, 12 pages
"When the old clock strikes the hour of two, two skeletitos eat up their food."
Skeletitos is a fun Day of the Dead themed picture book that helps children work on numbers and time.
Día De Los Muertos by Roseanne Greenfield Thong
Illustrated by Carles Ballesteros
Albert Whitman & Company, 2015, 32 pages
"As candle flames glisten, our smiles are bright. Our ancestors know we are with them tonight."
Día De Los Muertos is a rhyming picture book that'll teach young readers all about the Day of the Dead. The book will walk young readers through the traditions and celebrations of Día de los Muertos.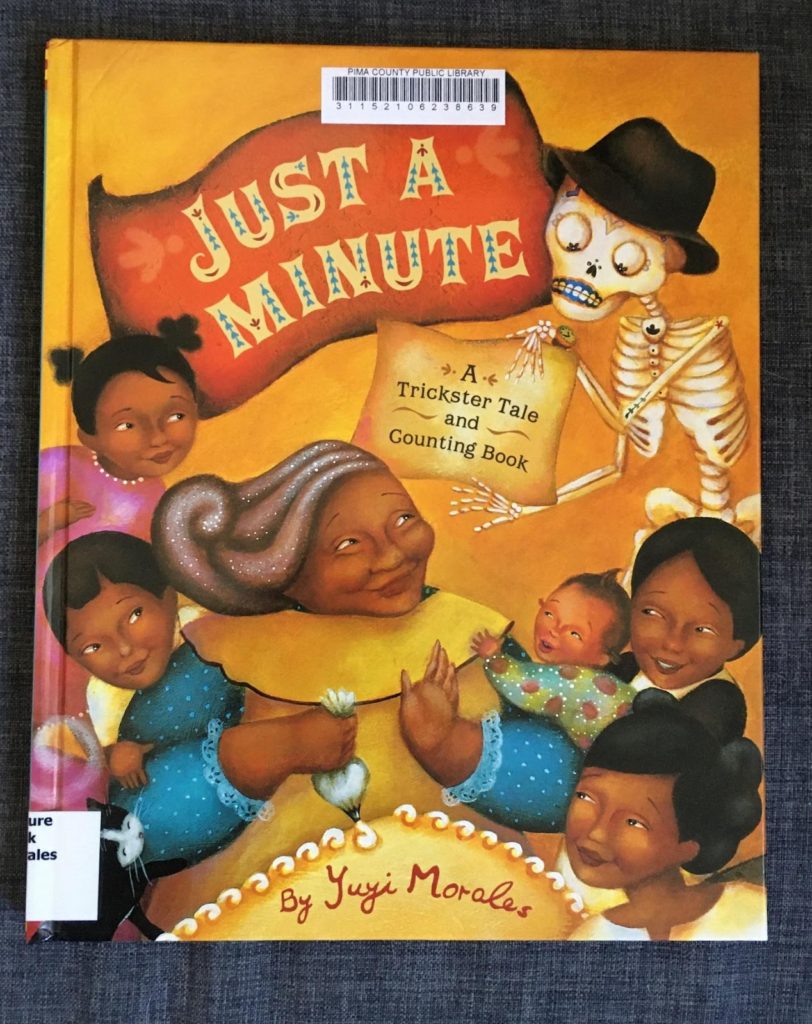 Just a Minute: A Trickster Tale and Counting Book by Yuyi Morales
Chronicle Books, 2003, 32 pages
"'Just a minute, Senor Calavera,' Grandma Beetle said. 'I will go with you right away, I have just FOUR fruits to slice.'"
Just a Minute is another Day of the Dead counting book with a cute story and Spanish translations. Young readers will work on their numbers and Spanish as they follow Grandma Beetle and Senior Calavera.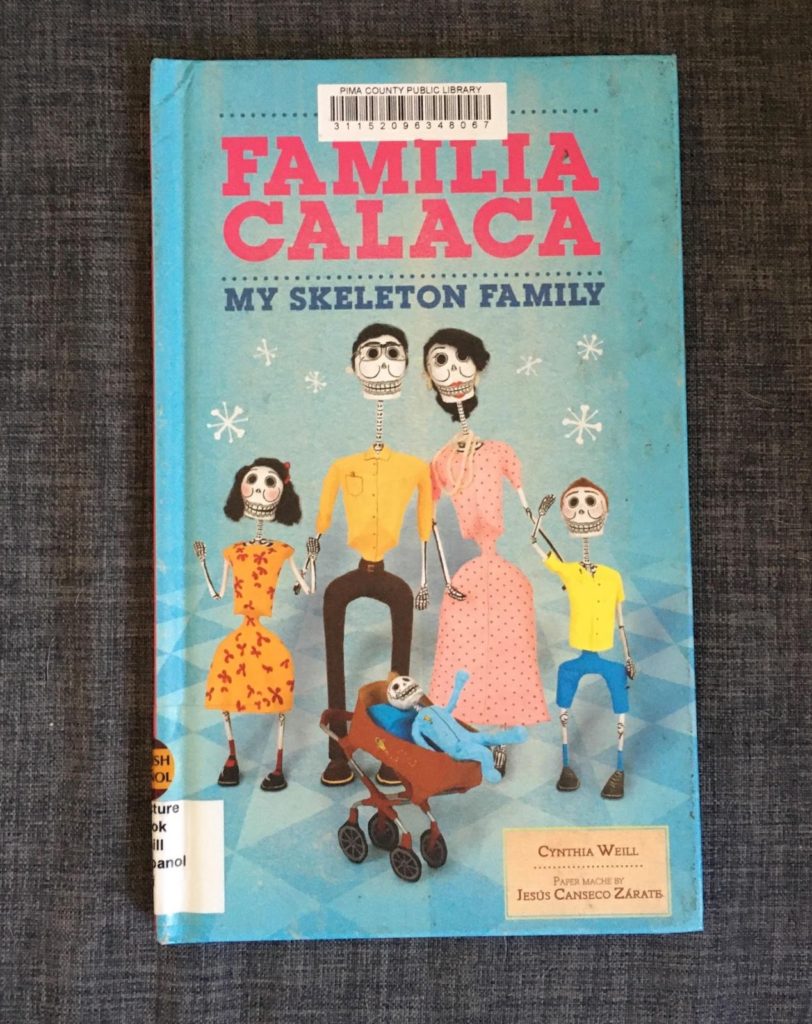 Family Calaca: My Skeleton Family by Cynthia Weill
Paper Mache by Jesus Canseco Zarate
Cinco Puntos Press, 2013, 32 pages
"Hi, I'm Anita. Let me introduce my family…Hola, soy Anita. Les presento a mi familia."
Familia Calaca is a bilingual picture book with really unique illustrations. Anita introduces readers to her skeleton family in both English and Spanish, helping children to practice their language skills.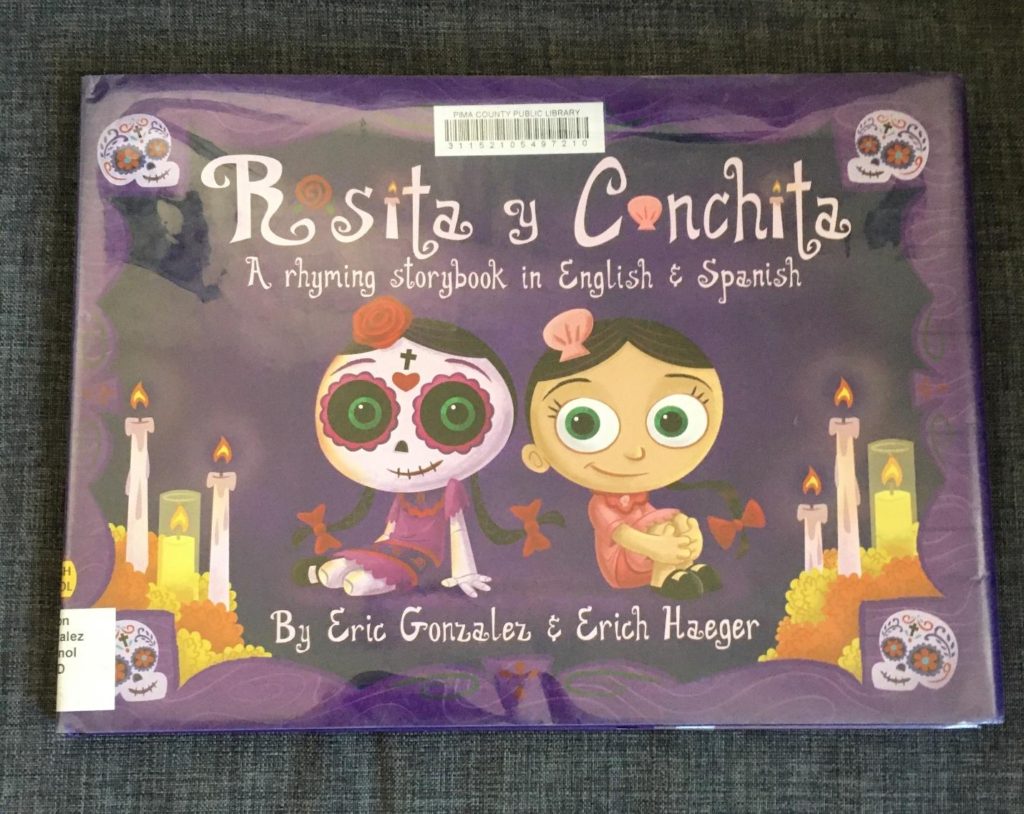 Rosita y Conchita: A rhyming storybook in English & Spanish by Eric Gonzalez & Erich Haeger
Muertoons Publishing, 2010, 40 pages
"It's clear that this warmth from above, Is the power of her sister's love…Es claro que esta luz que viene de arriba, Es el amor de su gemelita querida."
Rosita y Conchita is a wonderful rhyming picture book that explores the world of Día de los Muertos. Following the journey of both Rosita and Conchita, readers see both sides of this holiday through a heart-filled adventure. The book has both English and Spanish translations, which will also help young readers practice their English and Spanish.
PRR Writer, Christopher Lee