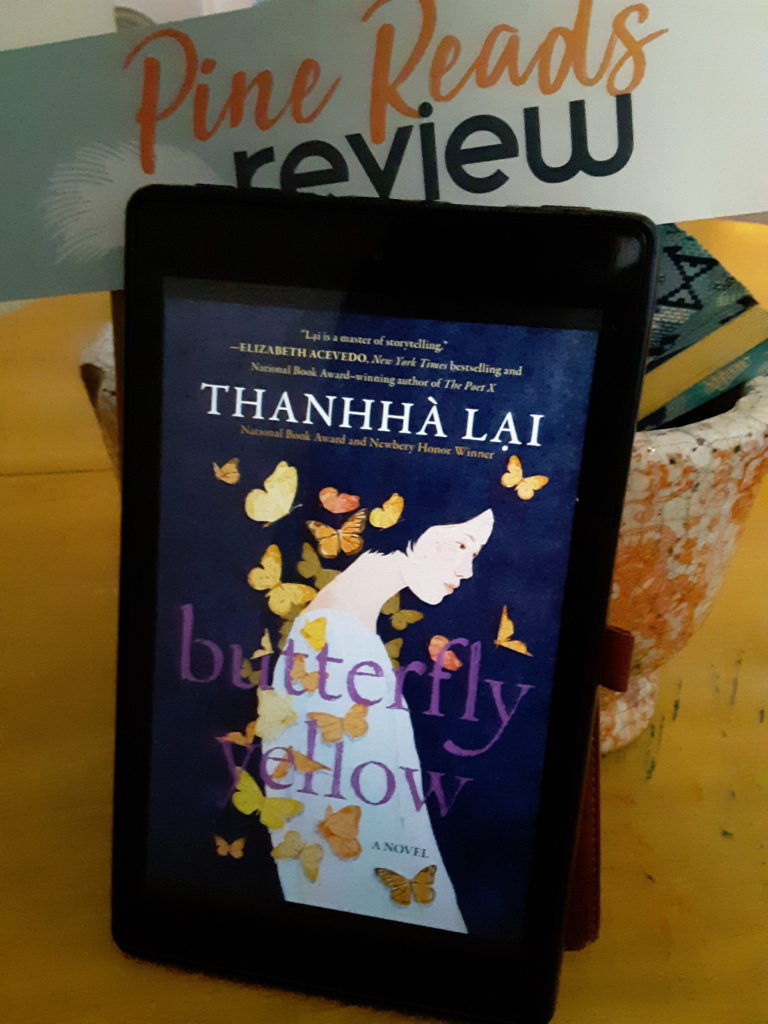 Butterfly Yellow by Thanhhà Lai
HarperCollins, 2019, 291 pages
Trigger Warnings: Violence
About the Author: Thanhhà Lai is the #1 New York Times bestselling author of Inside Out & Back Again, her debut novel in verse, which won both a National Book Award and a Newbery Honor, and the acclaimed Listen, Slowly, which was named to numerous best books of the year lists. She was born in Viêt Nam and now lives in New York with her family.
To learn more about Thanhhà and her charity, Viet Kids Inc., visit www.thanhhalai.com.
"She counts her breaths, pleading with the universe that soon the horrors of the last five months and the blood curls of this day will dissolve inside the salty summer sweat of her little brother."
While her family attempts to flee Vietnam during the final days
of the war, Hằng's little brother is snatched from her arms and stolen away to America, leaving her and her parents devastated. Vowing to find him, Hằng must wait years for the opportunity to escape her war-torn homeland, eventually stowing away on a refugee boat and making the long journey over sea and land to Texas, her brother's last known location, where he now lives with an American family. Lost, sick, and with little English to help guide her, she eventually finds and relies on a wannabe cowboy named LeeRoy, who has run away from his cozy suburban life to make it big in the rodeo. Together they must come to terms with the past and navigate their way through Texas, only to find that too much time has now gone by, and Hằng's brother has long forgotten his sister and his homeland.
While still reminiscent of Lai's style, popularized by her highly acclaimed and award-winning verse-novel Inside Out & Back Again, this new, full-length work takes the similar, conflicting themes of refugeeism and conformity and applies them beautifully to a tale of family, friendship, and unwavering devotion. Though riddled with personal and universal tragedy that often leaves the reader lost in a turbulent sea of harsh realities, a careful use of small humor, touching moments, and bigger-than-life characterization works to balance-out this lost-and-found tale of human endurance, turning it into a noteworthy example of Lai's authority as a storyteller.  Often as heartbreaking as it is endearing, this tangled weaving of worlds will surely prove a gratifying read for anyone and everyone—from the casual page-turner to the teeth-grinding bibliophile—and will likely live on in our bookshelves and classrooms for many years to come.
PRR Writer, Joe Buckler
Instagram: @imwithjoebuckler
Pick up your copy here!