MGM: Pumpkin Spice Secrets | Hillary Homzie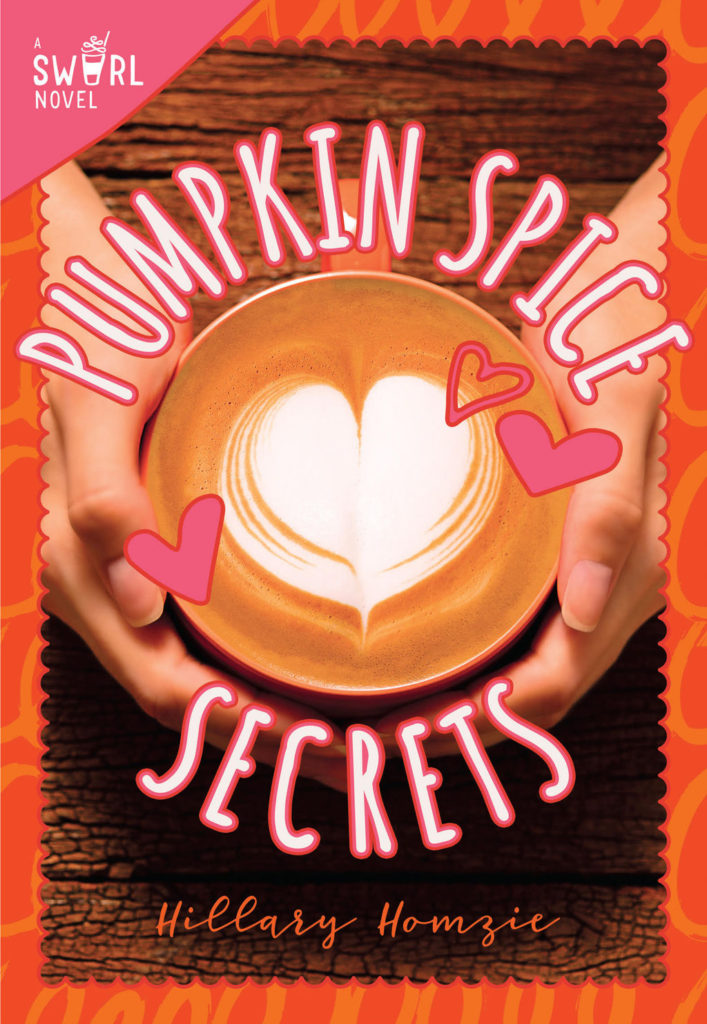 Pumpkin Spice Secrets
Hillary Homzie
Sky Pony Press, 2017
eBook, 240 pages
Trigger Warnings: N/A
About the Author: Hillary Homzie's background as a writer and performer of sketch comedy informs her first novel for tweens. Her Aladdin chapter book series Alien Clones from Outer Space has been adapted as an animated TV series in Australia and may be shown in the US in the future. She is the author of several contemporary middle grade novels, including the new Ellie May series, Apple Pie Promises, Pumpkin Spice Secrets, Queen of Likes, The Hot List, and Things Are Gonna Get Ugly. She lives in Napa, California with her family.
You can visit Hillary at www.hillaryhomzie.com
"But I do know that I'm scrambling for the napkins. There's a stack of brown ones on a service counter to the left. They're in my fist and I almost embarrass myself further by starting to wipe the pumpkin-colored swirly sludge off his shirt, but I stop myself in time."
When does a promising start to a new school year start to turn sour? When twelve year old Maddie spills her pumpkin spice latte all over her very first crush, Jacob. To make matters worse, before she can tell her best friend Jana about him and their meeting in the coffee shop, Jana comes out and says she likes Jacob too. Maddie is stuck; they can't both like Jacob. Will she adhere to the BFF code or follow her heart?
As Maddie struggles through her first week at school, she is confronted with the horrible feeling of not being able to be honest with herself, her family, or her friends. Pumpkin Spice Secrets emphasizes the importance of openness in relationships, and gives a valuable lesson about what it means to be a true friend, and to have confidence in your own abilities.

PRR editor, writer, Cheyenne Lopex