MGM: Ghost Boys | Jewell Parker Rhodes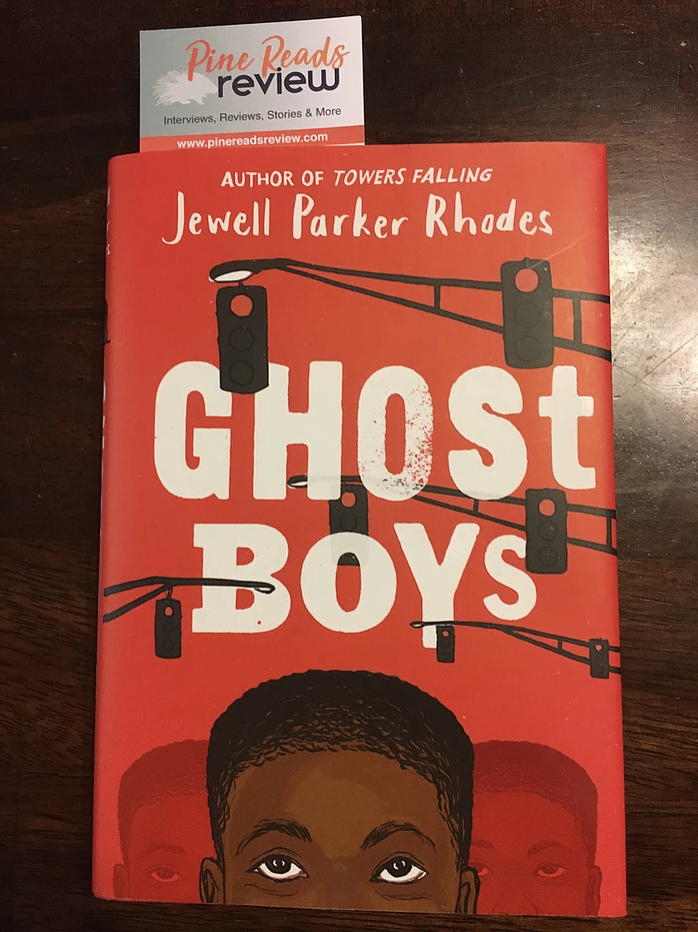 Ghost Boys
Jewell Parker Rhodes
Little, Brown and Company, 2018
Hardcover, 214 Pages
Trigger Warning: Violence, Depictions of Racism and Racial Violence, Police Brutality
About the Author: Jewell Parker Rhodes is an award-winning author and the Founding Artistic Director and Piper Endowed Chair at the Virginia G. Piper Center for Creative Writing at Arizona State University. Jewell Parker Rhodes attended Carnegie Mellon University where she graduated with a Doctor of Arts in English. She later went on to write nearly a dozen novels and receive acclaim for works such as Towers Falling and Bayou Magic.
"Both worlds are close. Spirits aren't gone."

Jerome is just a boy. Or he was until he was shot. Jerome now roams the world as a ghost, forced to watch his family mourn and unable to speak with those he loves most.
He soon discovers that some people can hear him, some can sense him. However, the one person who can actually see and talk to him is the daughter of the officer who shot him. With an unlikely ally, Jerome seeks justice for himself and his community. In Ghost Boys, Jewell Parker Rhodes gives us a story that cries for dignity in a system that would deny it.
PRR Writer, Christopher Lee