Marley Dias Gets it Done and So Can You! | Marley Dias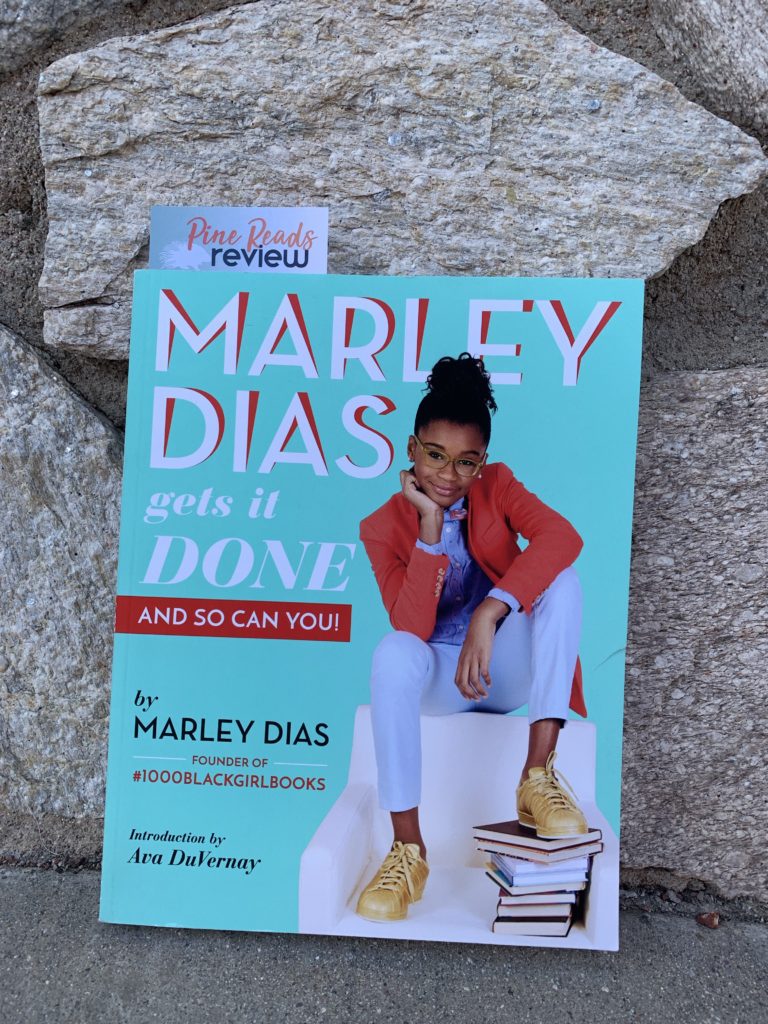 Marley Dias Gets it Done and So Can You! by Marley Dias
Scholastic Press, 2019, 212 pages
Trigger Warnings: N/A
About the Author: Marley Dias is a young African American activist who launched the campaign #1000BlackGirlBooks and she's also the author of Marley Dias Gets it Done and So Can You! Marley lives with both her parents in New Jersey. She started out as a sixth grader in the media who was known for collecting books with black girl protagonist. Her success with the campaign got her noticed by many like The Today Show, The Ellen DeGeneres Show, New York Times, and many more.
Social Media:
Ig: @iammarleydias
Twitter: @iammarleydias
www.marleydias.com
"Sometimes you want to back down or abandon your mission, especially when it seems that nothing much is happening to move it forward, or when you're meeting resistance. But hang in there. A breakthrough might be around the corner. If you fold too soon, you'll miss it."
Marley talks about a lot of obstacles in life throughout her book and how she has gotten to where she is today. She loved reading books and decided to start a movement with novels that had more representations of young girls like herself. She talks about the help she received along the way from her parents and how they offered advice for other parents and educators about children reading more. She speaks about the importance of reading and explores topics like social justice, activism, volunteerism, equity and much more. This was Marley's personal journey towards making a change and she offers inspirational advice and guidelines for becoming a more proficient reader. 
Marley Gets it Done and So Can You! is an inspiring novel about Marley's plan for success. The young girl behind the #1000BlackGirlBooks movement gives some advice for getting things done. Throughout the novel, Marley explains the importance of being able to make your dreams come true. She encourages those reading to never give up even when times seem rough. Marley wanted to make a change and she followed through, so she pushes others to want to make a positive change around the world while also making children feel empowered to take on life's challenges. 
PRR Writer, Ajia Barnes
Pick up your own copy here!