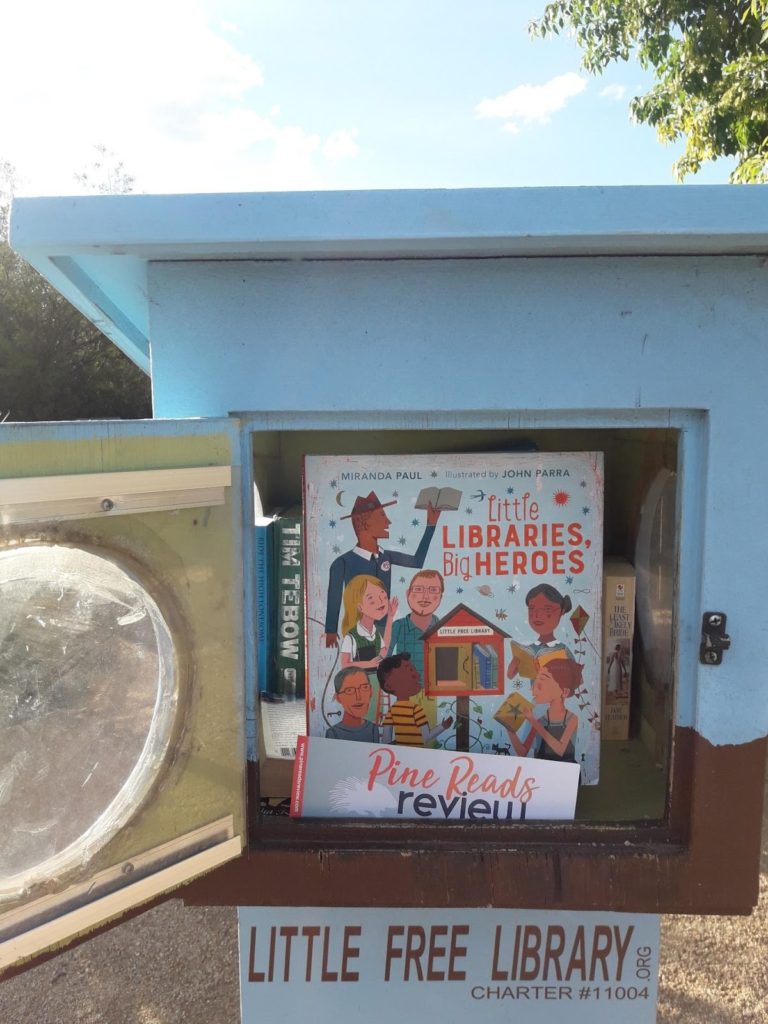 Little Libraries, Big Heroes by Miranda Paul
Illustrated by John Parra
Clarion Books, 2019, 40 pages
Trigger Warnings: parent death, adversity
About the Author: Miranda Paul is a children's book author based in Wisconsin. She has written One Plastic Bag, Whose Hands are These?, Water is Water and 10 Little Ninjas, among other titles. She regularly presents at schools and libraries and has served as a mentorship chair at We Need Diverse Books. Her most recent publication, Little Libraries, Big Heroes garnered the 2019 Junior Library Guild Selection. You can find more about her at: www.mirandapaul.com.
Social Media:
Twitter: Miranda_Paul
Facebook: @AuthorMirandaPaul
About the Illustrator: John Parra is an illustrator based in Queens, NY, best known for his children's book illustrations. His work can be seen in the books Frida Khalo and her Animalitos, Green is a Chile Pepper and Marvelous Cornelius. His work has garnered multiple Pura Belpré Honors Awards and Golden Kite Awards and can be found not only in children's books, but also in museum exhibitions globally. John's art typically showcases Latino themes and characters, inspired by his culture and upbringing in California. You can find more about John at: johnparraart.comSocial Media:
Instagram: johnparraart
Twitter: @johnparraart
The two of them were just ordinary guys… How many libraries could two ordinary guys create? How far could ordinary people spread an idea?
Todd loves learning about heroes, but as an "ordinary" member of his community, he doesn't feel that he can make much of a difference…until he has an idea that changes everything.
Little Libraries, Big Heroes tells the story of Todd Bol, founder of the little free library movement. The book demonstrates the diversity of the little free library movement, from its inception in Wisconsin to its global spread and impact, inspiring communities through literacy. Miranda Paul delivers Todd's story in hopeful, accessible language to encourage readers, even if they, like Todd as a child, have difficulty with reading. Paul also provides additional resources in the back of the book, for children who want to learn more about Todd's story.
John Parra delivers comfortable and inviting illustrations to pair with the text, filling the pages with color, whimsy and warmth. Little Libraries, Big Heroes shows kids how they can be community heroes by spreading a love of literacy with their community. Todd teaches us that it doesn't take a superhero to make a difference. 
Pick up your own copy here!