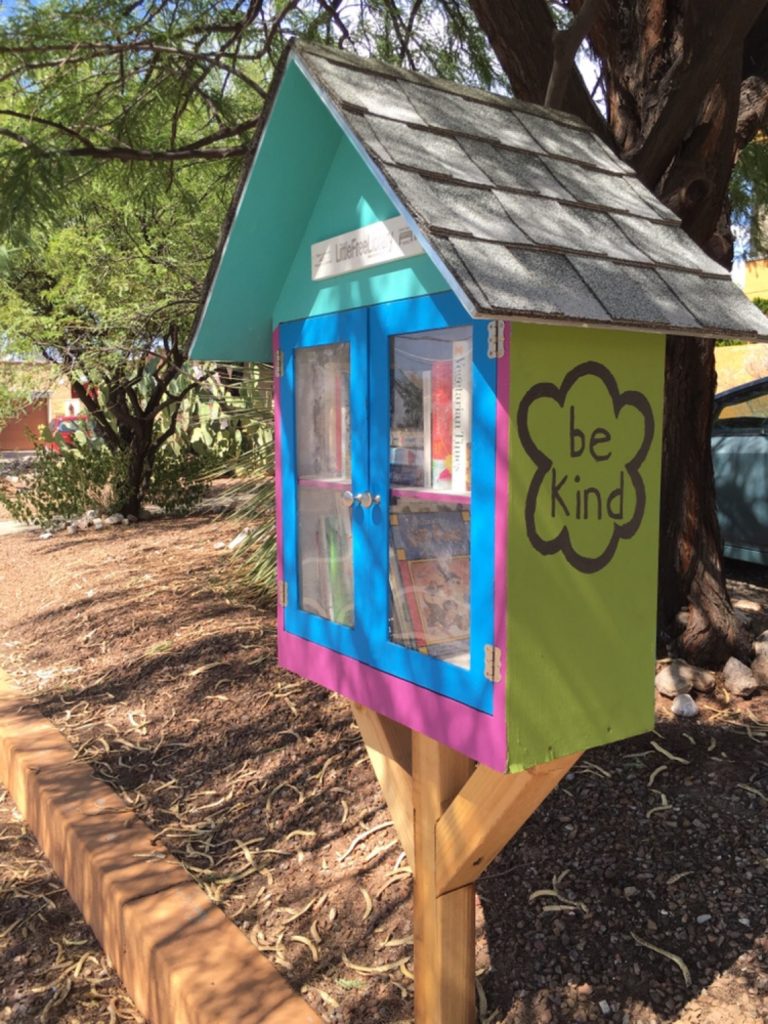 Walking through Tucson is like starting a new book; you get to have a brand-new adventure and experience each time you walk the streets, unsure of what treasures are to be found just a few steps ahead. On one of my most recent escapades, I happened upon a Little Free Library. These small bookcases are available to provide literature to children from low income families, as well as those passing by, encouraging passers-by to take a book and leave one in its place. Little Free Libraries are a global, top rated nonprofit organization whose objective to spread literature to the world has made a large impact.
Coming from Sierra Vista, a small town where the funding is about as much as its population, I'm quite familiar with seeing the little libraries, but I had always thought they were a cute community project backed by the school board created to foster an early love of literature as well as a method of boosting test scores.
When I asked some of my old high school friends if they had heard of the organization before, the response was overwhelming. One of them told me that their parents had set one up in their neighborhood and when their
nearest elementary school heard about it, the kindergarten classes would take monthly field trips to walk across the street to find new books to read. Another friend of mine said that the Little Free Libraries were the only way they could find books for reports due to not being able to afford an actual library card.
In my pursuit of learning more about the organization, I came across Miranda Paul's book Little Libraries, Big Heroes. The book begins with Todd, a child who grows up being told by his teachers that he isn't a very good student but is encouraged by his mother that his potential was limitless. After his mother's passing, he wished to share her love of books with his neighborhood and built the very first Free Little Library. With the help of friends and family, he was able to build more libraries and spread the joy of reading throughout the United States while growing awareness for his cause. Eventually, the movement spread to various countries around the globe, bringing literature to those who otherwise may not have had access to it.
Hearing about the impact these libraries have made not only in my hometown, but the world, warmed my heart! I implore everyone reading this to go to their website, https://littlefreelibrary.org to find one near you, and even if you have a book or four in your queue to read, encourage you to add a book for someone to enjoy. Not only are you serving and contributing to the community, but you could also help instill a love of reading in someone with your favorite book. However, if you find that there isn't a Little Free Library near you, they provide instructions on how to build one yourself! No matter what your preference is, this is truly an easy and wonderful way to pay it forward with the power of books.
PRR Writer, Bryahnna Butler