MANGA MONDAY: Deadman Wonderland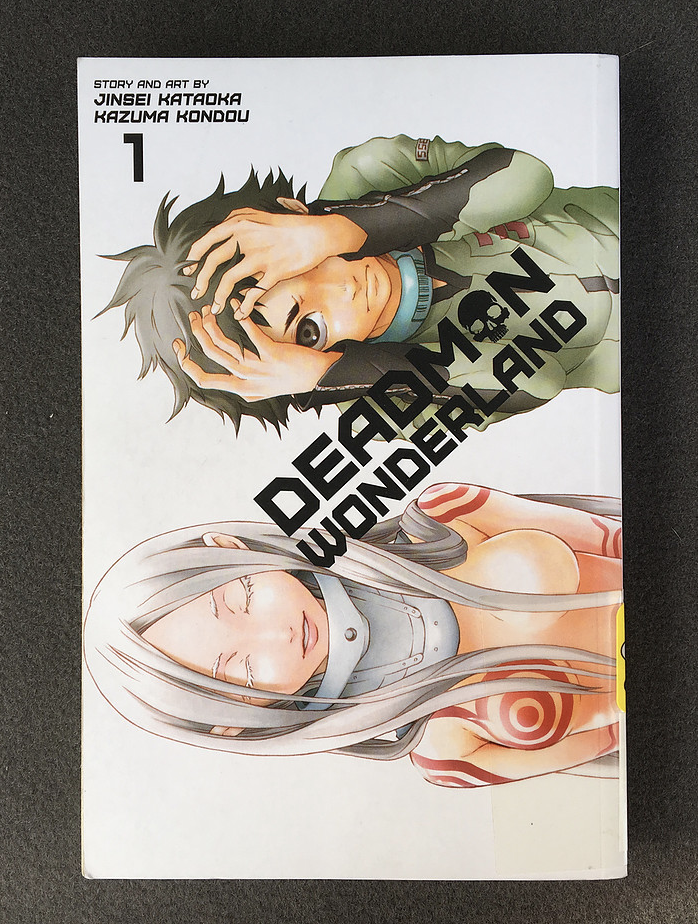 Trigger warnings: violence, gore, gruesome deaths, mild nudity

About the Author: Jinsei Kataoka is a manga-scenarist best known for her works Deadman Wonderland and Eureka Seven. Both times, she worked with illustrator, Kazuma Kondō. Kataoka also works as an artist.

"If you can't see what's important, then it's because you're too ashamed to open your eyes."
After the Great Tokyo Earthquake, Japan's only prison system is called Deadman Wonderland, which also doubles as an amusement park. Ganta Igarashi is a seemingly ordinary middle school student who survived the earthquake but that all changes one day when a man covered in blood and crimson appears at Ganta's school and slaughters his classmates.
Ganta is spared, but the red man embeds a red crystal into Ganta before leaving. Despite his innocence, Ganta is charged with the murders of his classmates and sentenced to Deadman Wonderland, where he soon discovers an even darker evil lurking underneath the prison. Will Ganta be able to find the red man and prove his innocence? What about the crystal inside of Ganta that gives him strange powers over his blood?
Rating: 4/5 stars

PRR Writer, Meghan Reinholz

Looking for more creepy, catastrophe-ridden manga series to read?
Check out our reviews for Pandora Hearts andSeraph of the End.