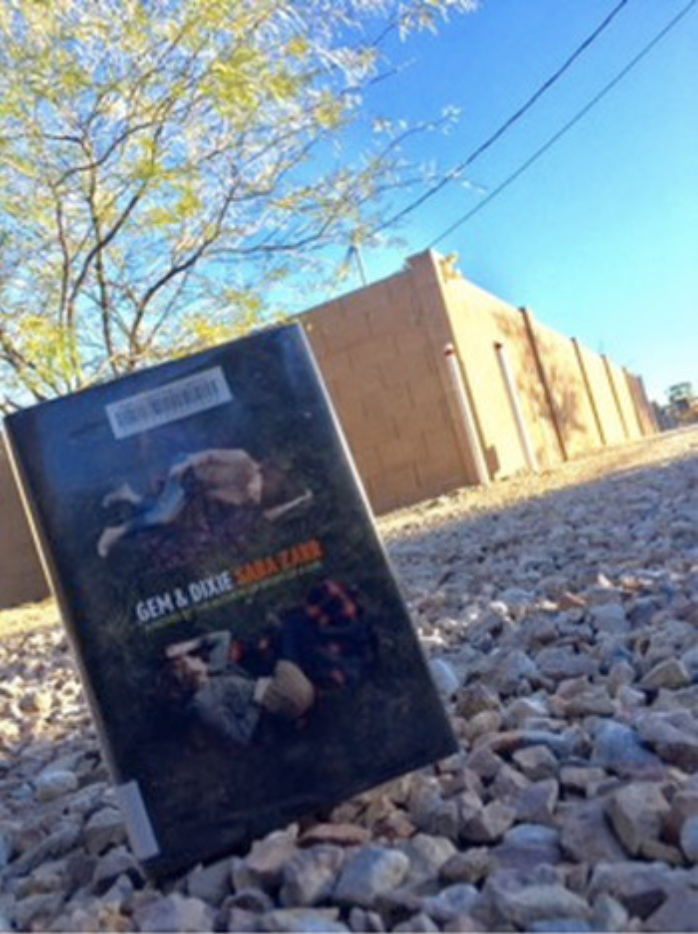 Gem & Dixie
Sara Zarr
Balzer + Bray, 2017
288 pages
Trigger warnings:  emotional neglect, drugs
About the Author: Sara Zarr is the acclaimed author of six novels for young adults, most recently Gem & Dixie. She's a National Book Award finalist and two-time Utah Book Award winner. Her books have been variously named to annual best books lists of the American Library Association, Kirkus, Publisher's Weekly, School Library Journal, the Guardian, the International Reading Association, the New York Public Library and Los Angeles Public Library, and have been translated into many languages. Her first book, Story of a Girl, was made into a 2017 television movie directed by Kyra Sedgwick.
"Everyone plays the runaway game when they're little. Maybe they run away in the house, like we did, only pretending to be gone. Or if they're in an okay neighborhood, they might run away down the street, to a park or a neighbor's house.
But it's a game you grow out of. Most kids, when they get older, realize they have things pretty good, that their parents love them…. Besides, those who really do want to leave, who need to, have to figure things out. Like how they'll survive. They need a plan, they need help. Or they need money."
What does it mean to be sisters? Does it mean that you must be close? Does it mean that you are always there for one another? It used to always be Gem and Dixie against the world and now, there's just Gem. Dixie may be younger, but she is beautiful, more popular, and in general she just has her whole life going for her. Gem's no longer the big, protective, older sister she thought she was. She can't control anything. She can't stop her mom from partying or doing drugs; she can't even scrape together enough money to buy some school lunch. Then, abruptly, Gem's dad is back in her life, but he seems to only want to see Dixie. Then, there's a backpack full of money. A lot of money. When they were young, Gem and Dixie dreamed of the places they would run away to together. No place was too far away. Now, Gem is plotting. Running away isn't just a game anymore. Gem can't just leave Dixie behind, though, even if she wants nothing to do with Gem. No one deserves to live in the conditions they do.
Dixie doesn't want to make their parents angry. They suck, but she loves them. Their dad can't be that bad of a guy, at least not bad enough that they should steal money from him. When Gem explains her run-away scheme, Dixie follows, but only to get the money back. Running away for a night is one thing, but Gem can't seriously intend to never come back. A seventeen-year-old and a fourteen-year-old can't possibly make it on their own. Why does Gem never talk to her? Why can't she see that their parents are just trying their best?Gem & Dixie explores the themes of a family in distress and of what it means to be a sister. Zarr, somehow, perfectly captures these two extremely different sides of a coin, two beings on either side of the aftereffects of a neglectful home. Gem and Dixie's personalities bleed out of their pages as their voices scream out to be heard, both to each other and to the reader. Sometimes love can fix the extremely broken. Sometimes love is also letting go.
PRR Writer, Julia Shelton