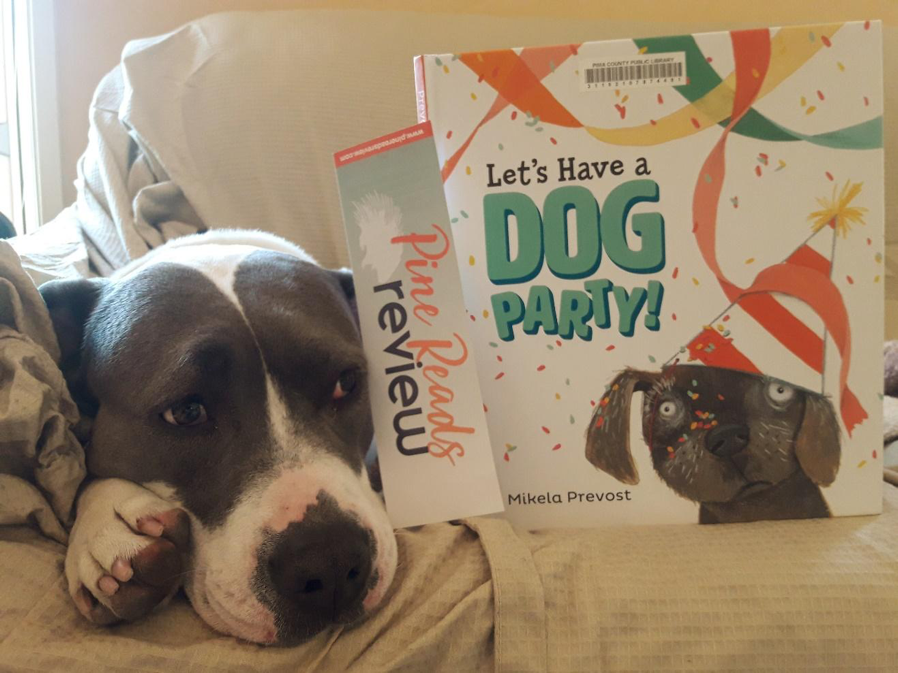 Let's Have a Dog Party! by Mikela Prevost
Viking Press, 2019, 30 pages
Trigger Warnings: N/A
Social Media: Twitter: @mikelaprevost
Instagram: mikelaprevost
About the Author: Mikela Prevost received her MFA in Illustration at California State University in Fullerton and currently lives in Phoenix, AZ with her family. Let's Have a Dog Party! is her first picture book, but she has been creating artwork for children for years. You can find more about her at http://www.mikelaprevost.com.
"Kate and her friends sang…LOUD. Frank's ears hurt. They danced in circles. Frank felt dizzy. He had to get out of there!"
It's Frank's birthday, and Kate knows just how to throw a party. With all her favorite things—bright balloons, loud guests, and plenty of party games—how could Frank not have the best birthday ever? After all, if Kate loves these things, Frank should too… right?
Let's Have a Dog Party! by Mikela Prevost is a celebratory, laugh-out-loud adventure that subtly salutes the art of empathy, while keeping kids entertained. The story splits between illustrations of zany, overzealous children—and one slightly frightened puppy—and lots of dialogue, to help keep even younger readers engaged. Prevost lets the characters lead the action, and her cozy illustration style will immediately attach readers to Kate's determined efforts and Frank's sweet, though tentative demeanor.
This read is a great reminder to children that everyone celebrates in their own way, and that the best of friends can celebrate any way, as long as they are together.
PRR Writer, Mandy Becker