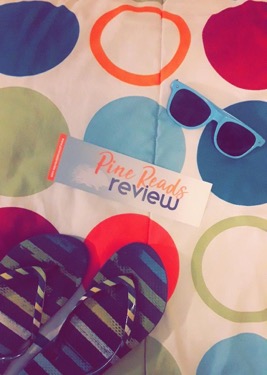 Summertime means flip flops and ice pops and finding ways to beat the heat. It's also the perfect time to curl up in the shade or the library's air-conditioning with a good read. Here are some recommendations to get you started!
Board Books:
You Are Light by Aaron Becker (2019)
A celebration of light, this beautiful little book will be enjoyed by both little ones and grown-ups. Brimming with color and elegant see-through cut-outs, this book is not to be missed.
Llamaphones by Janik Coat (2018)This sassy board book explores words that sound the same but may not look alike— all with the help of some llamas. Llamaphones is a great read for early homophone learners and is guaranteed to make you laugh with its fun style.
Picture Books:
Me, Toma and the Concrete Garden by Andrew Larsen (2019)
Larsen takes us through the summertime adventures of Vincent and Toma, immersing readers into their friendship.
Ice Cream Summer by Peter Sís (2015)
Summer adventures wouldn't be complete without ice cream, and this story has a lot of it! Told from a young boy to his grandfather, this delicious tale will have you reaching for your spoon.
Graphic Novels:
Just Jaime by Terri Libenson (2019)
From the author that brought us Positively Izzy, comes a great story about friendship while navigating the halls of middle school. Told in multiple perspectives, this graphic novel will resonate with middle grade readers.
Apocalypse Taco by Nathan Hale (2019)
A late-night food run turns apocalyptic in this middle grade thrill-ride. Hale blends humor and suspense as the protagonists fight off monsters who put Taco Tuesday to shame.
This One Summer by Mariko Tamako (2014)
A beautifully illustrated summer coming-of age story, Tamako will immerse readers into Rose and Windy's oceanside world. This bittersweet novel won the 2015 Caldecott Medal and is one to enjoy year after year.
Middle Grade Fiction:
Diary of an Awesome Friendly Kid by Jeff Kinney (2019)
Your favorite Wimpy Kid characters are back in Rowley Jefferson's first-ever journal!
Dragon Pearl by Yoon Ha Lee (2019)
Percy Jackson fans will love this science fiction blend of action and Korean mythology. The story follows 13-year-old Min on a quest to resolve what happened to her older brother.
Fablehaven by Brandon Mull (2007)
One of my favorite fantasies, Fablehaven follows Kendra and Seth on a trip to their grandparents' house—a secret preserve for magical creatures. Plenty of action and humor, Mull will have you falling in love with his characters. The first book in a series.
Young Adult Fiction:
With the Fire on High by Elizabeth Acevedo (2019)
This book tells the story of high school student Emoni juggling the responsibility of caring for her daughter and abuela, going to school and working while dreaming of becoming a chef. The passion is strong, and the food is rich in Acevedo's second novel.
If Beale Street Could Talk by James Baldwin (1974)
This classic love story, recently made into a motion picture, follows the lives of Fonny and Tish while they navigate their uncertain future and Fonny's incarceration. This book will make you laugh and cry, and stands a true testament to the power of love. 
PRR Writer, Mandy Becker