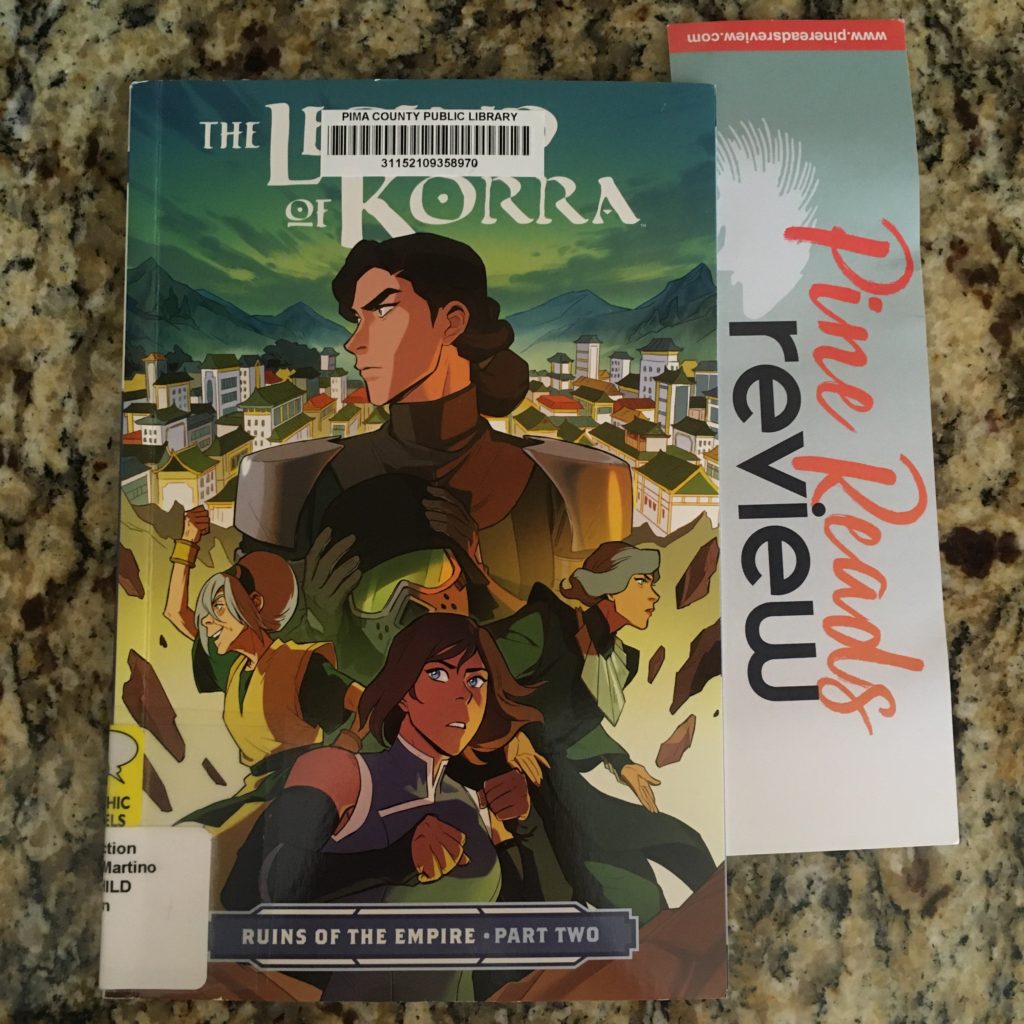 The Legend of Korra: Ruins of the Empire Part 2 by Bryan Konietzko & Michael Dante Dimartino
Illustrated by Michelle Wong
Dark Horse Books, 2019, 80 pages
Trigger Warnings: Action
About the Authors: Bryan Konietzko graduated with a Bachelors in Fine Arts from the Rhode Island School of Design and has an extensive career in writing and television production. Fellow RISD graduate Michael Dante Dimartino spent years working with Konietzko at Film Roman, also working in writing and production. The two would later go on to create the hugely successful animated series Avatar: The Last Airbender and The Legend of Korra.
About the Illustrator: Michelle Wong has illustrated numerous works such as Goosebumps: Download and Die! and Tomboy #6.
"This is how the Earth Empire will regain power. And keep it."
Korra is the avatar. She is the bridge between the human world and the spirt world. And as the avatar, she has the ability to bend all four elements: water, earth, air and fire. Korra and her friends have teamed up with an old enemy, Kuvira, to stop the Earth Empire and their leader Guan from taking over. But in Ruins of Empire Part 2, Korra finds out the Earth Empire is much more devious than she ever would've thought.
Part 2 maintains the complexity established by Part 1 but takes a sharp turn by being an action-packed addition to the series. Part 1 introduced a plot that would explore the political realm of The Legend of Korra and we see the story continue with the Earth Empire trying to win the local election. Part 2, however, brings in the classic action and "bending" that we've seen throughout the show, which gives readers a well rounded and entertaining graphic novel.
PRR Writer, Christopher Lee
Check out our review of Ruins of the Empire Part 1 here!
Pick up your own copy today!