The Legend of Korra | Bryan Konietzko & Michael Dante Dimartino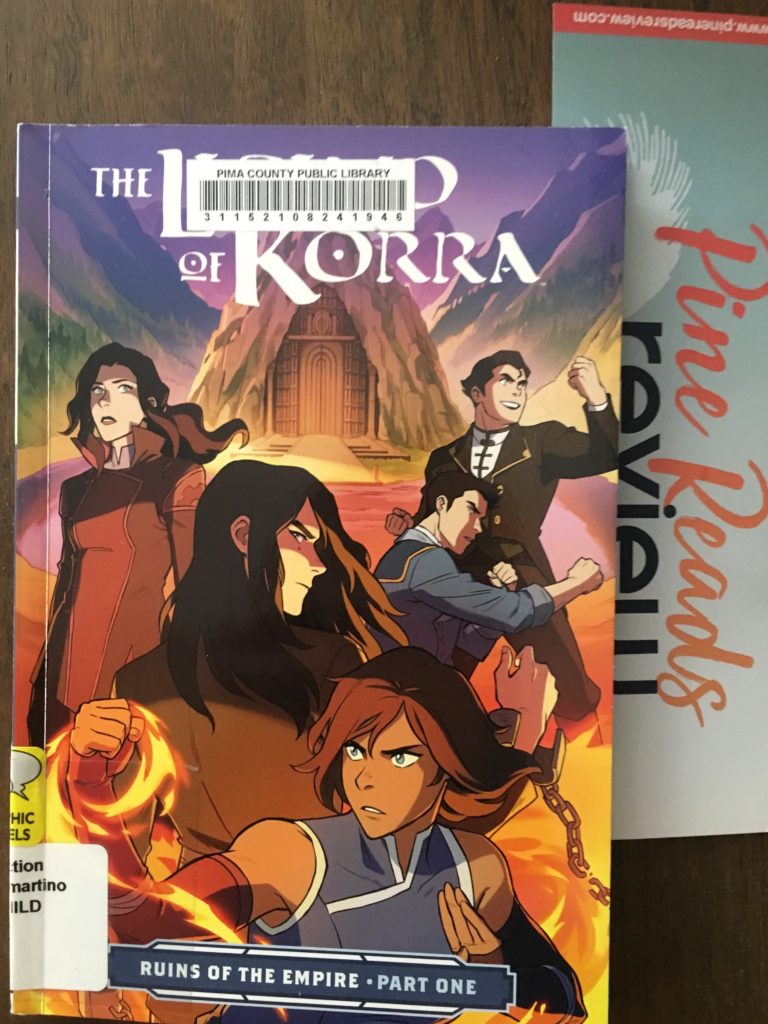 The Legend of Korra: Ruins of the Empire – Part One by Bryan Konietzko & Michael Dante Dimartino
Illustrated by Michelle Wong
Dark Horse Comics, 2019, 76 pages
About the Creators: Bryan Konietzko graduated with a Bachelors in Fine Arts and has an extensive career in writing and television production. Michael Dante Dimartino spent years working with Konietzko at Film Roman, also working in writing and production. The Two would later go on to create the hugely successful animated series Avatar: The Last Airbender. Michelle Wong has illustrated numerous works such as Goosebumps: Download and Die! and Tomboy #6.
"The Earth Empire will rise from the ruins of defeat, and become more powerful and formidable than it ever was before!"
Korra is the new avatar. She can bend all four elements and is responsible for maintaining balance on earth. She and her friends have faced countless enemies to save Republic City, but it seems their work isn't done yet. The Earth King seeks to end the monarchy and transition the Earth Kingdom into a democracy. But the Earth Kingdom has been fragmented and it seems old enemies are now fighting for power.
"Ruins of the Empire" follows the story of Korra, exploring the world and characters from the animated show Legend of Korra. The graphic novel deviates from the show and its predecessor in its lack of action as much of the drama is political. But just because Korra isn't throwing punches, that doesn't mean the story is any less thrilling. Readers see another dimension of Korra's world in this graphic novel and follow Korra as she strives to save the Earth Kingdom from turning into an empire.
PRR Writer Christopher Lee
Pick up your copy here!