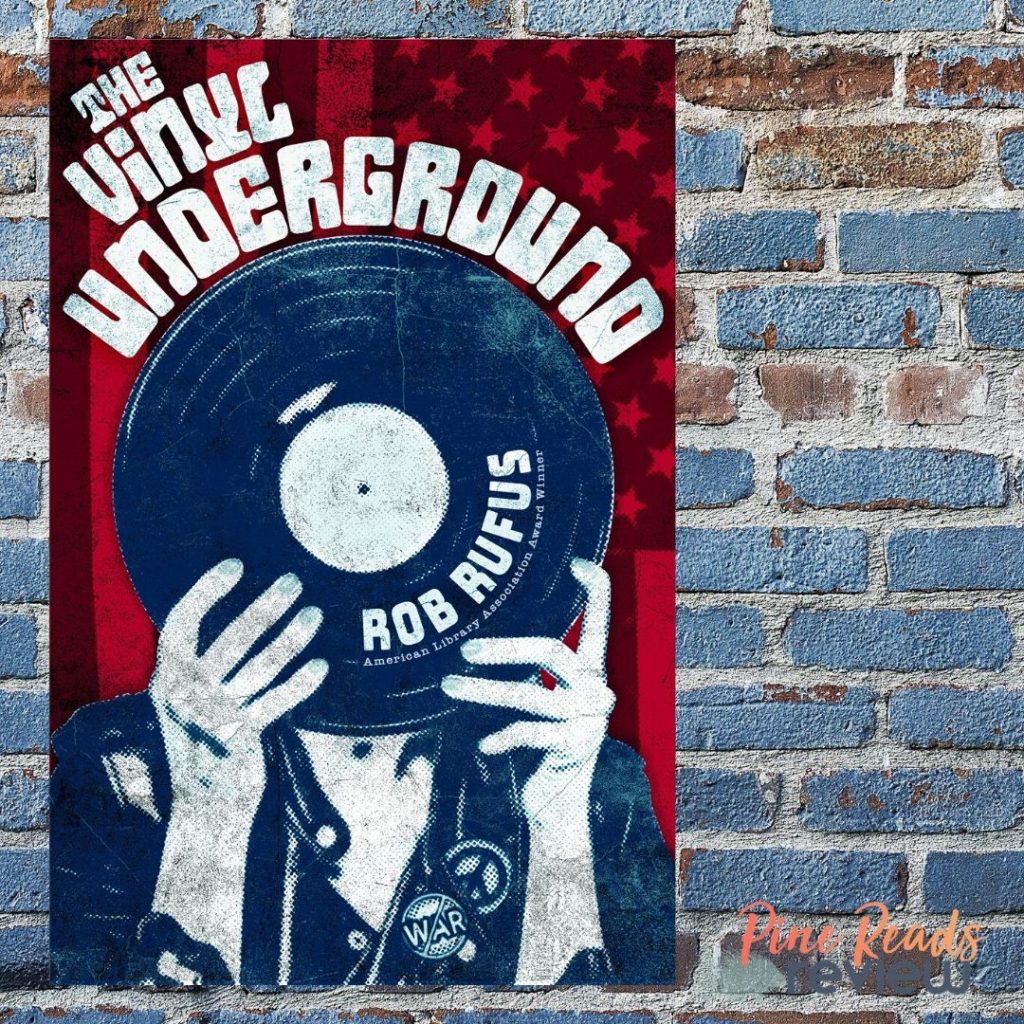 The Vinyl Underground by Rob Rufus
Flux Books, 2020, 328 pages
Trigger warnings: Death of a loved one, graphic depictions of bullying, violence, and racism
About the Author: Rob Rufus is an author, musician, and screenwriter. His literary debut, Die Young With Me, received an American Library Association Award and was named one of The Best Books of The Year by Hudson Booksellers. It is currently being developed for the screen. His musical projects, Blacklist Royals/The Bad Signs, have released numerous full-length albums and toured in over a dozen countries. His new book, The Vinyl Underground, hits bookstores this March.
Instagram: rob_rufus
Twitter: @Rob_Rufus
Website: www.robrufus.net
"Now it was all I could think about, the draft the draft the draft. I couldn't put it out of my mind anymore, or pretend it wasn't coming. I was no longer able to convince myself that Bruce's death had paid some cosmic debt and left me free from having to worry about being drafted and killed myself."
The year is 1968, the American military is in Vietnam, and high school boys are being preyed on to enlist before they turn eighteen. Ronnie and his older brother, Bruce, used to have plans to go out west and become big-shot radio DJs as soon as they could, but their plans got derailed when Bruce shipped out to war. Now, grieving and lost without a plan for the future, Ronnie is terrified of being drafted. The Vinyl Underground began as a record club to listen to music with friends, but as tensions in their small Florida town mount, Ronnie with his best friend Milo, Bruce's best friend Lewis, and the rebellious new girl Hana all come together to wage war against war with the power of music.
The Vinyl Underground is a complex novel that explores many themes, like grief, social norms, war, and racism. In general, these sensitive topics are handled with grace and a careful knack for storytelling. My one hang-up is that a major part of the novel's plot is driven by racially-charged violence specifically targeting one of the main characters, Hana, who is half-Japanese. However, Hana as a character could stand to be more thoroughly flushed out. As it is right now, she's floating in 'manic pixie dream girl' territory, and the heinous act of violence committed against her functions as a plot device for Ronnie, a white character, to reflect on how upside down his town and peers are.
Despite this critique, I completely enjoyed reading The Vinyl Underground. Rob Rufus has a succinct style of writing that really conveys the emotions and atmosphere of the characters and story. The worldbuilding is clear and vivid in an authentic—at least to my young eyes—way. Rufus plays with style and format in an interesting and effective manner, such as lightening the font of certain dialogue when Ronnie experiences temporary hearing loss and using large, bold text to indicate the lyrics of deafeningly loud music. And, possibly the most important, the story has a natural pace with gut-wrenching tension in all the right places. Readers who enjoy novels about the 1960s, rock-n-roll music, and strong friendships will love The Vinyl Underground.
PRR Writer, Caroline Ross
Pick up your own copy here!