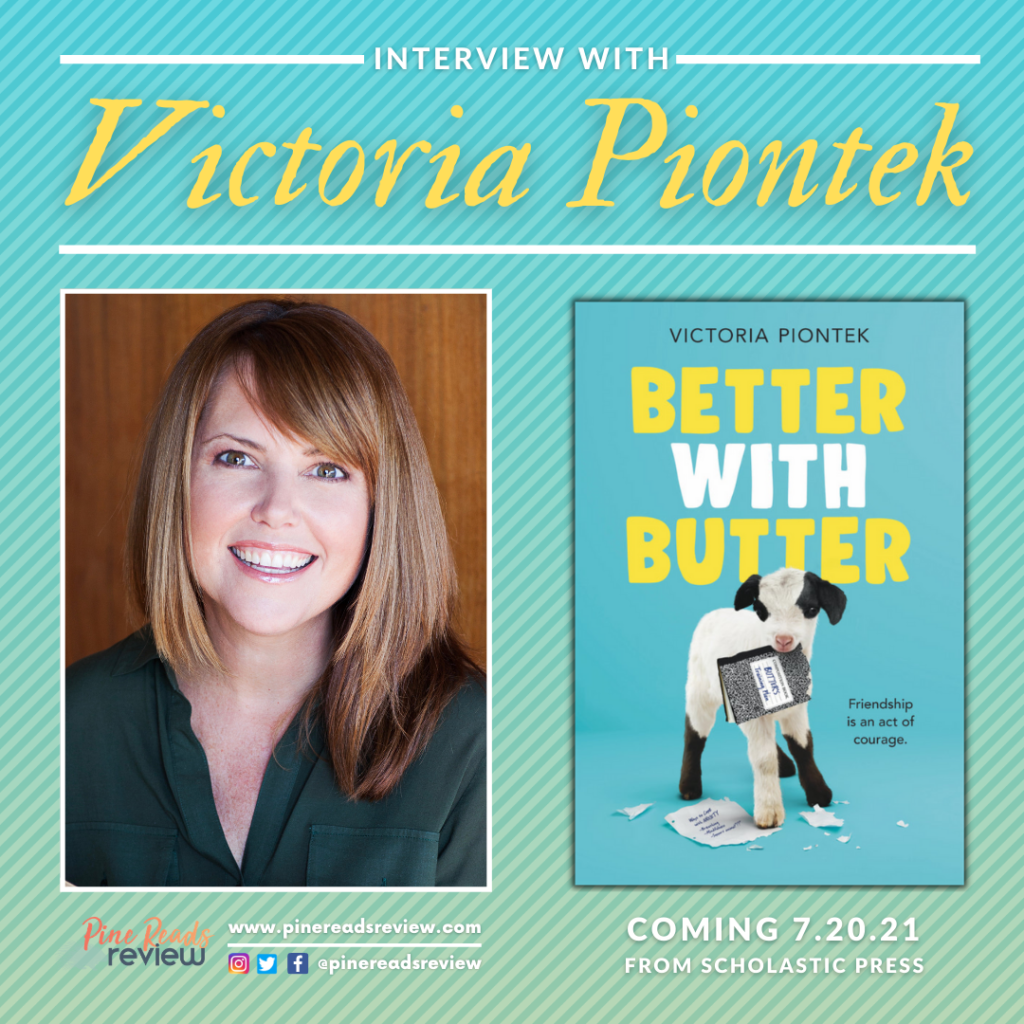 About the Author: "Victoria Piontek is the author of The Spirit of Cattail County (Scholastic Press, 2018), a ghostly story of magic and friendship set in the Everglades. The Spirit of Cattail County was a Bank Street College Best Book of the Year (2019) and selected for the Sequoyah Children's Masterlist (2019-2020). She is also a Literary Associate for Executive Agent Laura Rennert at the Andrea Brown Literary Agency. Prior to her current roles, Victoria had a myriad of other jobs, from waitressing to sales, but her favorite occupation was teaching middle school children in New York City as a Teach for America Corps Member. She holds an MFA in Creative Writing for Children and Young Adults from Hollins University, and an MST in Education from Pace University. Her forthcoming novel, Better with Butter, is about a twelve-year-old girl struggling with anxiety and the fainting goat that changes her life. When she's not writing, you can find her hiking in the Bay Area, where she lives with her husband, three children, and gigantic fluffy dog." (Bio from the author's website.)
Find Victoria Piontek on the following platforms:
---
A huge thank you to author Victoria Piontek for the following interview with Pine Reads Review. Tune in for a chat on her writing journey; anxiety representation in children's literature; her newest middle grade novel, Better With Butter (coming 7.20.21 from Scholastic Press); and more! Don't miss our review of Better With Butter here.
PRR Assistant Director, Hannah Miller