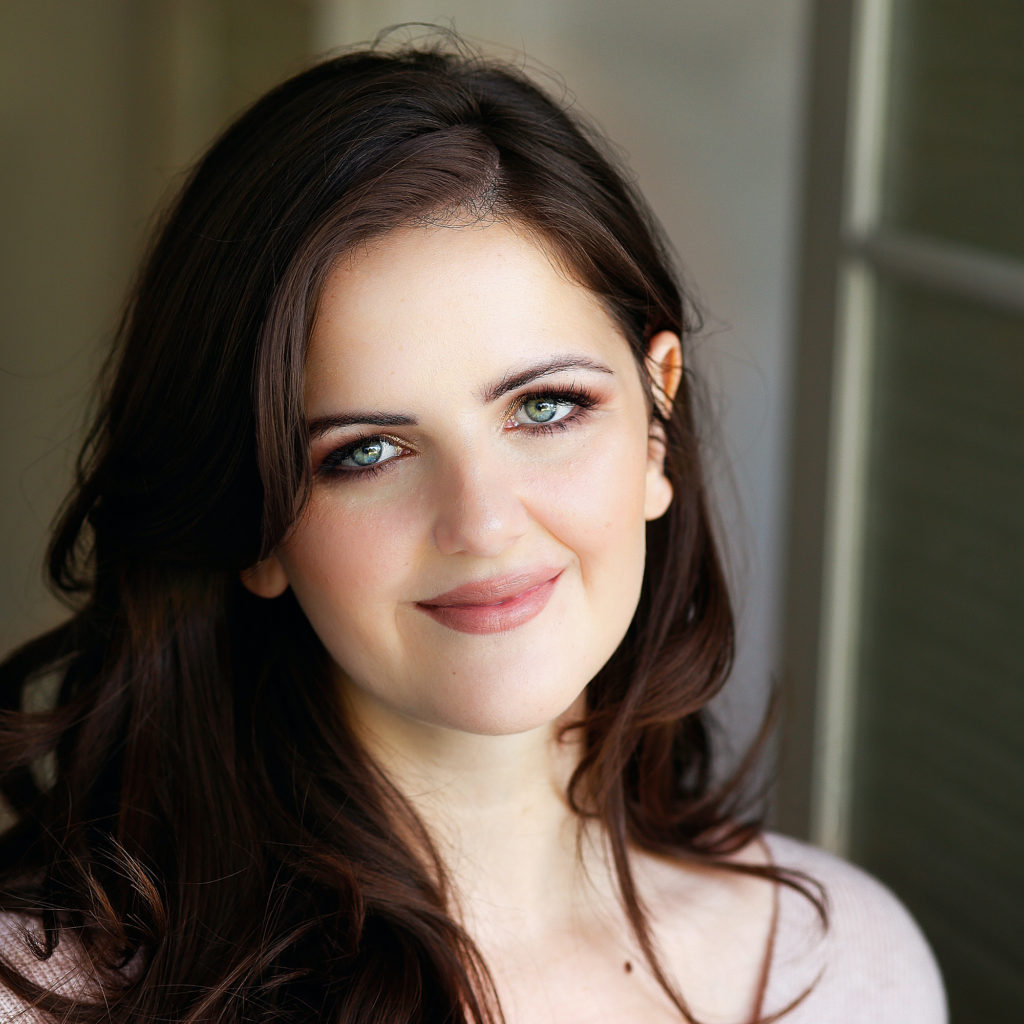 Author Bio: "Sophie Gonzales writes young adult queer contemporary fiction with memorable characters, biting wit and endless heart. She is the author of THE LAW OF INERTIA and ONLY MOSTLY DEVASTATED. PERFECT ON PAPER and OFF THE RECORD (co-written with Cale Dietrich) are forthcoming in Winter and Fall 2021 from Wednesday Books / Macmillan. When she isn't writing, Sophie can be found ice skating, performing in musical theatre, and practicing the piano. She currently lives in Melbourne, Australia where she works as a psychologist." (Bio and headshot taken from the author's website.)
Website: https://www.sophiegonzalesbooks.com/
Twitter: @sgonzalesauthor
Instagram: @gonzalesauthor
---
Many thanks to Sophie Gonzales for the following interview with Pine Reads Review. In no particular order, Sophie discusses her writing journey, dismantling biphobia in her forthcoming YA rom-com from Wednesday Books, Perfect on Paper (March 2021), future projects, her favorite boy band, and more!
---
Hannah Miller: Thank you so much for chatting with me; I'm super excited to dive in! To kick things off, would you mind sharing a bit about yourself and your journey as a writer?
Sophie Gonzales: Thank you for having me! My name is Sophie Gonzales and I'm an author of queer YA books from Australia. I've been writing since I was about five, writing fanfiction and original fiction online from the age of eleven, and started my journey toward getting published in 2014 when I was twenty-two years old. I got my first agent with the second book I queried (a queer romance!) in 2015, and published my first novel in 2018 (the queer romance I signed with remains in a drawer, because its premise is way too similar to one of the biggest queer books out there as of writing this!).
Since then I've published a second book, and have four more book deals on the way. My books are available in dozens of countries, and my second book, Only Mostly Devastated, is currently being translated into multiple languages for releases over the next couple of years!
HM: Your debut YA rom-com, Only Mostly Devastated, came out last March from Wednesday Books and has been pitched as a queer twist on Grease. I'm not exaggerating when I say that I read the entire thing in a single night and then proceeded to tell anyone who'd listen to go buy it immediately. So, on that note, what inspired you to write Ollie and Will's story?
SG: Thank you so much! Only Mostly Devastated was inspired by all of those classic rom-coms / romance movies from the last few decades that everyone is familiar with and love so much. I wanted to do something cliché and tropey. I know that might sound weird, but cliched tropes and storylines become so after being done over and over again – and the group that retold these stories so often were, largely, white, allocishet people, writing about white, allocishet characters. Only Mostly Devastated was written to give this familiar story to a queer audience who hasn't seen themselves in many of these stories. I wrote it knowing that people often place certain expectations on queer stories—that they must make a new point about the queer experience, or do something radical, or just be something that no one's seen before—while sticking my middle finger straight up. Diverse stories don't need to earn their place by doing something that's never been done before. They can just be a fun, well-told story. Funnily enough, I had a friend say to me during an interview a month or so ago that he felt that, by purposely making Only Mostly Devastated tropey, and predictable, and light on the homophobia and struggles of the queer experience (at least, in comparison with the real-life experience in a setting like this), I did something groundbreaking. That the transgression lay in my insistence that this story be a standard, familiar-feeling rom-com. That made me laugh, because in a lot of ways, he's not wrong!
HM: One of my favorite elements of Only Mostly Devastated is the protagonist, Ollie. His awkward charm and self-deprecating humor immediately grabbed my attention and pulled on my heartstrings more than once. What was the process of creating his character like? As the story is told in first-person, how did you find his unique voice?
SG: Ollie, like with all my characters, just sort of developed as I went. Whenever I write a new character there's always this weird "getting to know you" period where I'm guessing what they would say in a certain situation for the first few chapters. Then it's like we become acquainted, and I can hear them speaking in my mind. It always feels much more like transcribing than anything, when I'm writing! Just me, being bossed around by my imaginary friend.
HM: Your forthcoming YA rom-com, Perfect on Paper (also from Wednesday Books) releases next March — and Pine Reads was fortunate enough to receive an ARC! Would you mind briefly summarizing the story and characters for those who aren't yet familiar with it?
SG: Perfect on Paper follows Darcy, a bisexual girl who gives anonymous love advice through an unused locker at school. When she's caught running the locker by a senior, he blackmails / hires her to be his personal dating coach to help him win his ex-girlfriend back. And Darcy has a good reason to play along to keep her secret safe—she once used the locker to interfere in the love life of her crush, and if her crush ever finds out, she might never forgive her.
HM: You've been very open about how Perfect on Paper is a rejection of biphobia (from both allocishet and queer communities alike), specifically how bisexual people often have their queerness invalidated when they're in a relationship with someone of a different gender. Being bisexual myself, I really appreciated how you deconstruct and examine this stigma throughout the novel; what inspired you to do so?
SG: I received some biphobic comments from publishing professionals (no one in my publishing team, though!) in the very early days of Only Mostly Devastated's conception regarding Lara (a bisexual character) ending up with a guy. The tone was chiding, and the implication was that the queer community had been harmed / let down by a sapphic character finishing the story in a relationship with a guy. It took me a long time to sort through my reaction to that critique, as it made me feel ashamed and doubtful of my choice. Ultimately, the conclusion I came to was that it was biphobia that made me feel ashamed, and biphobia that drove those comments. And biphobia is not something I have seen discussed in YA at a great length (although I must be clear that those discussions do exist in YA! They're just not as prevalent as I would like them to be). I'm of the personal belief that books are wonderful teaching tools, so it made sense to me that if I can spot an attitude that's going unchallenged, the best way to challenge it is through story. I hope that Perfect on Paper helps some people spot biphobia – whether through words or actions of others, or their own internalized biphobia – and simply become more aware of how their attitudes or words might be harmful or exclusionary. Awareness is the first step to breaking down those walls.
HM: Both Only Mostly Devastated and Perfect on Paper are not just poignant stories of young love and adolescence, they're also utterly hilarious! Without spoiling too much, I'm thinking of a specific Austin & Ally themed joke in Perfect on Paper that had me laughing for days. When it comes to more comedic moments, do you brainstorm and outline them beforehand, or make them up as you go? What inspires your sense of humor?
SG: Oh thank you so much! Honestly, they just pour out as I'm writing 99% of the time—if I try to brainstorm it comes out extremely unfunny. Most of my writing humour is just my personal sense of humour—the kind of jokes I'd make in conversation with someone I'm comfortable around. It's also got a very strong British / Australian influence, so I was interested in seeing how that would land with American audiences! Some people really vibe with it, and some people review my work saying "what jokes?", so I'd say it was partially successful! (Although I'm concerned with what sort of character some people think Ollie is if they didn't think he was making any jokes . . . he must have come across as a total weirdo to them!!!). Aussie humour takes a lot from British humour. It's super dry and self-deprecating, and delivers sarcasm with a very casual / straight-faced tone to the point where people are left wondering if we were being earnest (which must make us absolutely unbearable to the people who don't get the joke, now that I think about it…).
HM: I absolutely loved how you normalize queerness in your stories, specifically though large, diverse casts of queer teenagers, each with their own identity, struggles, and dreams. If you could say one thing to every queer teen who picks up one of your books, what would it be?
SG: You're loved, you're special, and if you encounter issues regarding your sexuality or identity, you're not the problem, the problem is in other people's views. There are many, many people out there who don't share those misguided views. You will find them, if you haven't already, and there will be so much beauty in your life.
HM: You're also co-writing Off the Record with Cale Dietrich, which is coming in 2021 from Wednesday Books. First, what can you tell us about this fantastically queer boy band romance? And how has it been different drafting with another author rather than solo?
SG: Oh, I could just rave about this book for hours, it's been so much fun to write! This story is a high-stakes, high-drama romance with a tonne of wealth-porn, following America's biggest boyband "Saturday" as they go on their first international tour. When Zach (Cale's character) and Ruben (my character) fall for each other and start a relationship on tour, their record label and management team encourage them to keep their relationship under wraps for safety reasons while on tour. As time goes on, however, they start to get the sinking feeling that their team has no intentions of letting them announce their relationship to the world—ever.
Drafting with another author has been a totally different experience. I'm a control freak, so there's a real element of letting go and giving into the collaborative process. There are so many pros: getting to see Cale's take on the characters, our frenetic dm brainstorming sessions, and reading his chapters as we go like it's the latest update of my favourite serial. Very, very different to my usual process, which involves a lot of jumping around between scenes and chapters depending on my writing mood—not really something you can do in a collab!
HM: Okay, now it's time for a few rapid-fire questions: What is your favorite line that you've ever written?
SG: I'd say this one from The Law of Inertia:
"If I were to reflect on my life, I would say it's like being engulfed in quicksand, and as much as I want to get out, I slowly sink deeper, towards an inevitable end. I want someone to pull me out, but I don't know how they can. Their only reactions are to stand on dry land and watch me with concerned expressions, urging me to just walk like they are."
HM: If you could have coffee with one of your own characters, who would they be and why?
SG: I think Darcy from Perfect on Paper, because she's the kind of person who takes something she's interested in and runs with it. I think she'd be a lot of fun to debate with / agree with.
HM: Favorite boy band?
SG: I like a lot of boy bands, but I think the band with the most songs I like is One Direction, so!
HM: What is the bestpiece of writing advice you've ever received? How about the worst?
SG: The best: "Read Save The Cat."
The worst: "You know a lot of people want to be published, but it barely happens to anyone, right? Like, realistically, it's probably not going to happen for you."
HM: Lastly, besides Perfect on Paper and Off the Record, do you have any future projects that you can talk about?
SG: Yes! I've just finalized the sale for my next two rom-coms (both with working titles).
The first, due out in 2022, is called The One That Got Away. It follows Maya, whose cheating ex-boyfriend has become famous and is now starring in a The Bachelor­ style reality show where he re-dates all his exes to see which one is the one that got away. Maya intends to make it to the finale so she can break his heart on live television, but she might have to team up with the beautiful girl he cheated on her with to pull it off.
The second, Be Careful What You Wish For, follows Ivy, who accidentally manifests the star of her favourite TV show into reality while writing her fanfic. Unfortunately, Ivy quickly discovers that the things that make a guy a Dream Boyfriend in fiction make for a Creepy Stalker in real life, so she must to join forces with the girl she can't stand to figure out how to un-manifest him before he destroys everything in the pursuit of their "great, true love".
HM: Anything else you'd like to share?
SG: If a sapphic Thelma and Louise sounds up your alley, pre-order Trouble Girls by Julia Lynn Rubin! (Sorry, but I can't resist a good queer book plug!).
---
Don't forget to pick up a copy of Sophie's other books, Only Mostly Devastated (Wednesday Books) and The Law of Inertia (Amberjack Publishing), when you pre-order Perfect on Paper.
If you're interested in Sophie's future projects from Wednesday Books, add Off the Record (2021; co-written with Cale Dietrich), The One That Got Away (2022), and Careful What you Wish For (2023) on Goodreads today!
Check out our review of Only Mostly Devastated here!
PRR Assistant Director, Hannah Miller