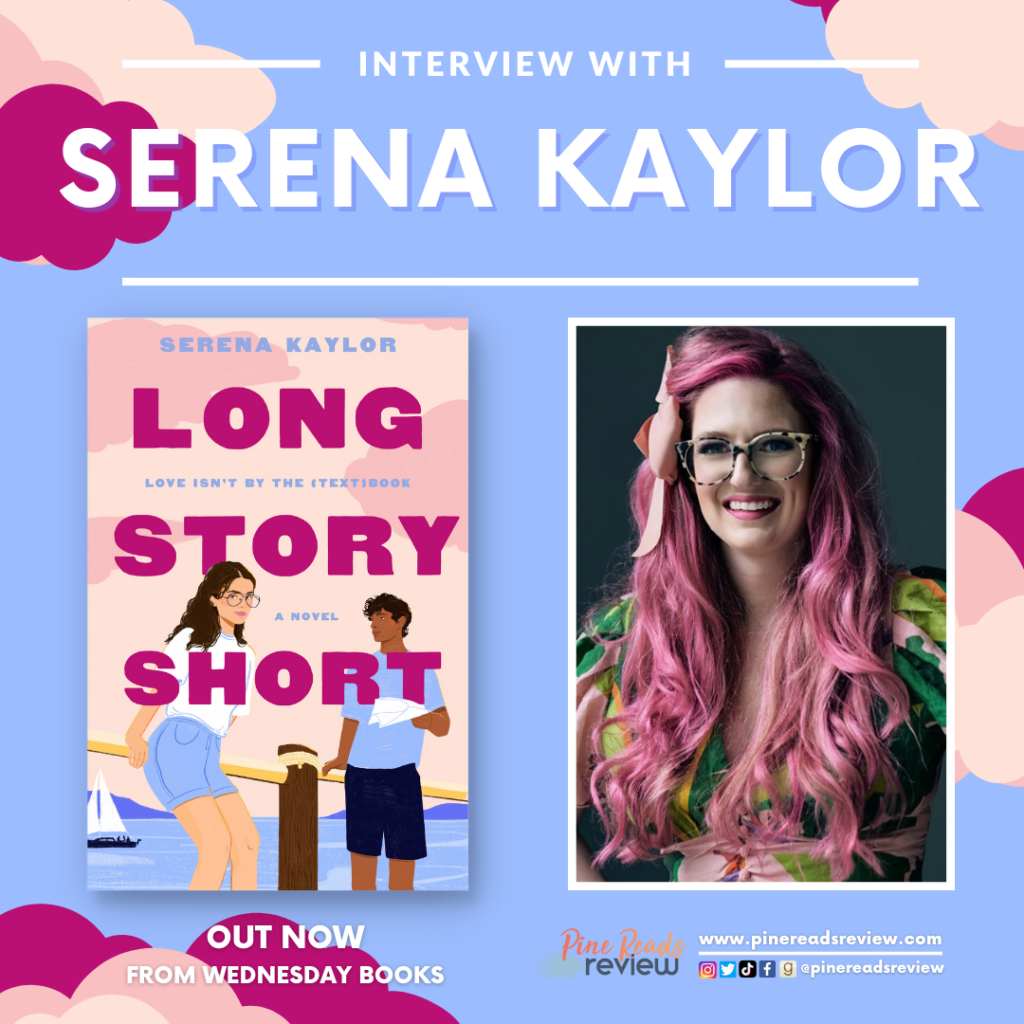 About the author: "Serena Kaylor likes to write about that first flush of summer love, whispered conversations at midnight, and endings happy enough to make your toes curl. She grew up running wild as a changeling through North Carolina swamps, and hiding in bookstacks until she was dragged back into the real world. Through a weird twist of fate, she wandered from libraries into medicine, but when the moon shines down onto her balcony amongst the trees; she'll pull out her laptop and dream of other lives. When she's not writing, she can be found experimenting in her kitchen, wallpapering any blank surface, and hugging every dog that will let her. LONG STORY SHORT is her debut novel." (Bio provided by the author.)
Find Serena Kaylor on the following platforms:
---
A huge thank you to Serena Kaylor for taking the time to do an interview with Pine Reads! Serena's debut novel Long Story Short is out now from Wednesday Books. After watching our interview, be sure to check out our review of Long Story Short here!
---
Disclaimer: This interview was edited for length and clarity.
PRR Assistant Director, Erika Brittain
---