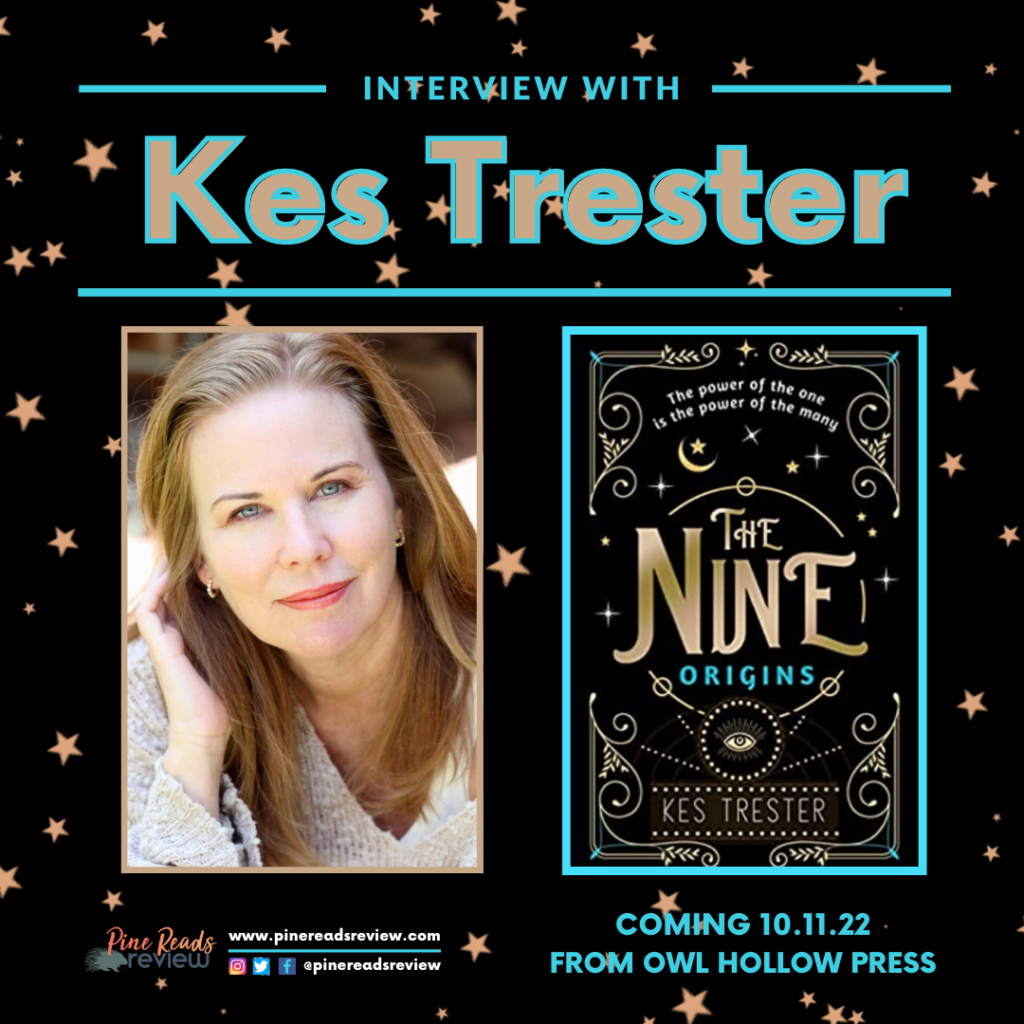 The Nine: Origins by Kes Trester
Coming October 11th, 2022 from Owl Hollow Press; 265 pages
About the Author: "A native of Los Angeles, Kes Trester's first job out of college was on a film set, though the movie's title will remain nameless because it was a really bad film. Really.
As a feature film development executive, she worked on a variety of independent films, from gritty dramas (guns and hotties) to steamy vampire love stories (fangs and hotties) to teens-in-peril genre movies (blood and hotties).
Kes produced a couple of independent films, both award-winners on the festival circuit, before segueing into television commercials. As head of production for a Hollywood-based film company, she supervised the budgeting and production of nationally broadcast commercials (celebrities, aliens, talking animals!) and award-winning music videos for artists such as Radiohead, Coldplay, and OKGO (more celebrities, aliens, and talking animals!).
Kes' contemporary novels are cinematic, fast-paced, and above all, fun. Her well-received debut novel, the young adult boarding school thriller A DANGEROUS YEAR, has been optioned for film/television. Her next book, the contemporary YA fantasy THE NINE, will be released by Owl Hollow Press in fall of 2022 with books two and three in the series scheduled to be released in 2023 and 2024, respectively. She is a four-time Pitch Wars mentor and an SCBWI Susan Alexander Grant award winner. When she's not writing, she can usually be found in the company of an understanding husband, a couple of college-age kids, and a pack of much-loved rescue dogs." (Bio taken from Author's website)
Find Kes Trester on the following platforms:
---
A huge thank you to author Kes Trester for the following interview with Pine Reads Review. Be sure to get your own copy of The Nine: Origins (out October 11th from Owl Hollow Press), and check out our review of The Nine: Origins here!
Disclaimer: This interview was edited for length and clarity.
---
---
PRR Assitant Director, Sophie Applun & PRR Writer, Tereza