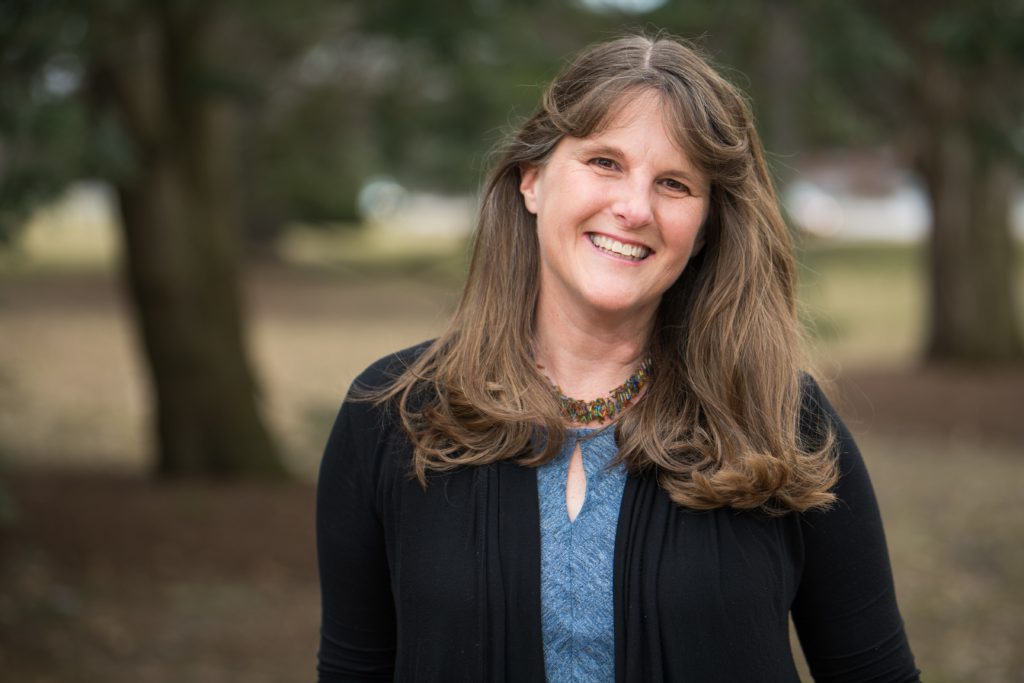 About the Author: "Kate Messner is passionately curious and writes books that encourage kids to wonder, too. Her titles include award-winning picture books like Over and Under the Pond, Up in the Garden and Down in the Dirt, Over and Under the Pond, The Brilliant Deep, and How to Read a Story; novels that tackle real-world issues like Breakout, All the Answers, and The Seventh Wish; mysteries and thrillers like Capture the Flag, Eye of the Storm, and Wake Up Missing; the Fergus and Zeke easy reader series; and the popular Ranger in Time chapter book series about a time-traveling search and rescue dog.
Kate's titles are frequently selected for One School, One Book and One School/One Author programs and other community-wide reads – especially The Seventh Wish, which deals with a family affected by heroin addiction, and Breakout, a novel inspired by a real-world prison break, which takes a look at privilege and perspective. Kate's books have been New York Times Notable, Junior Library Guild, IndieBound, and Bank Street College of Education Best Books selections. Her novel The Brilliant Fall of Gianna Z. won the E.B. White Read Aloud Medal, and her science picture books have been finalists for the American Academy for the Advancement of Sciences/Subaru SB&F prize for excellence in science writing.
Before becoming a full-time writer, Kate was a TV news reporter as well as an educator who spent fifteen years teaching middle school English. She lives on Lake Champlain with her family and is trying to summit all 46 Adirondack High Peaks in between book deadlines." (Bio taken from author's website.)
Website: https://katemessner.com/
Twitter: @KateMessner
Facebook: https://www.facebook.com/KateMessner
---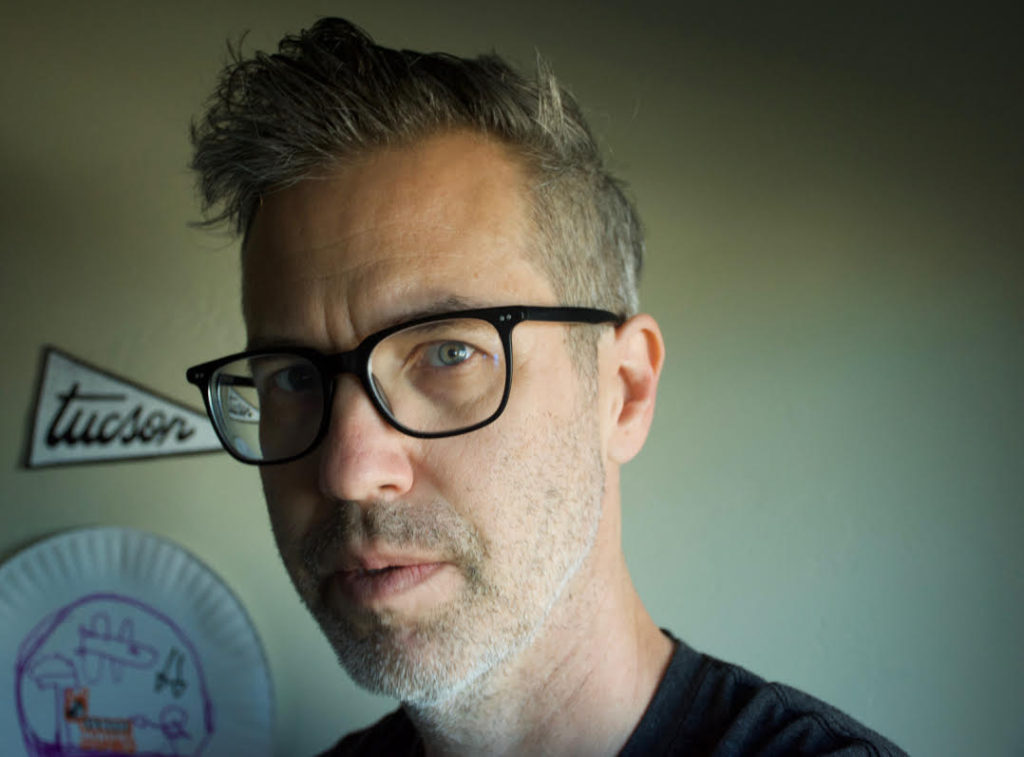 About the Illustrator: "Adam Rex grew up in Phoenix, Arizona, the middle of three children. He was neither the smart one (older brother) or the cute one (younger sister), but he was the one who could draw. He took a lot of art classes as a kid, trying to learn to draw better, and started painting when he was 11. Later he got a BFA from the University of Arizona, and met his physicist wife Marie (who is both the smart and cute one).
Adam and Marie live in Tucson, where Adam draws, paints, writes, spends too much time on the internet, and listens to public radio. Adam is nearsighted, bad at all sports, learning to play the theremin, and usually in need of a shave. He can carry a tune, if you don't mind the tune getting dropped and stepped on occasionally. He never remembers anyone's name until he's heard it at least three times. He likes animals, spacemen, Mexican food, Ethiopian food, monsters, puppets, comic books, 19th century art, skeletons, bugs, and robots.
His first picture book, THE DIRTY COWBOY by Amy Timberlake, was published by FSG in 2003. His picture book FRANKENSTEIN MAKES A SANDWICH, a collection of stories about monsters and their problems, was a New York Times Bestseller. 2007 saw the release of his first novel, THE TRUE MEANING OF SMEKDAY, which was adapted into the DreamWorks film HOME in 2014. He has illustrated the work of many authors, including Jon Scieszka, Mac Barnett, Neil Gaiman, Jeff Kinney, David Lubar, Kate DiCamillo, Eoin Colfer, Christopher Paul Curtis, and Paul Fieg.
Garlic and crosses are useless against Adam. Sunlight has been shown to be at least moderately effective. A silver bullet does the trick. Pretty much any bullet, really." (Bio taken from Illustrator's website.)
Website: http://www.adamrex.com/
Twitter: @MrAdamRex
---
A big thank you to Kate Messner and Adam Rex for the following interview about their wonderful collaboration on The Next President (Chronicle Books, 2020) out now! We discuss their own respective creative process, their collaboration, releasing this picture book during an election year, their favorite presidents & more!
Be sure to also check out our review and blog about The Next President!
---
Karyme Cuadras: Thank you both for taking the time for this interview! To kick things off, would you mind speaking a bit about your respective journeys as storytellers? What do you each love most about writing and illustrating books for children specifically?
Kate Messner: For me, writing for kids is all about curiosity – mine and theirs! I always tell students that the best thing about my job is that I can choose anything in the world to write about, and their faces always light up with possibilities when I say that. I love that kids are interested in so many things and that they have so much empathy for their others. It's really a privilege to be able to write for them.
Adam Rex: I love writing and illustrating kid's books because I love kid's books. I mean, I also love kids, but I don't do it out of any kind of altruism. I like the synthesis of word and picture that you find in the best picture books, and so that's what I most want to do. Though I do really like the idea of making art that is specifically for children, because I think every kind of person deserves art that was made for them. And there's something thrilling in knowing that your book has the potential to become something of a monument or landmark in a mind that's still drawing its own map.
KC: Your newest picture book, The Next President: The Unexpected Beginnings and Unwritten Future of America's Presidents, released earlier this year. For Kate, what inspired you to write this inspiring and informative book? For Adam, as an illustrator, what intrigued you most about this project? How did your creative vision develop? 
KM: The spark for this book actually came from something I do from time to time when I need a break from writing. I look up random years on Wikipedia because I love to see all the different things that happened that year, all over the world, and think about the connections. One day a few years ago, I was reading about 1970 and came to a line that said in November of that year, Ronald Reagan was elected governor of California, and Jimmy Carter was elected governor of Georgia. I read that and thought, "Ha! They're both going to be president later on and they don't even know it yet!" That got me wondering how many future presidents are a live at any given time, and many hours of research later, I had a draft of this book.
AR: I was really hooked by the idea that I'd be illustrating each and every president at least once. And as a fundamentally lazy person who doesn't typically do a lot of research, I thought it would be good for me to stretch my legs a bit. And so Kate's manuscript and my research started to change the tenor of that idea that first hooked me, because I realized I'd be drawing some of the presidents as kids; and for many, no photographs exist (or even could exist) of them as kids. I didn't get into this business hoping I'd one day need to give a lot of thought to what Martin Van Buren looked like as an eight year old, but I'm glad my career is still leading me in unexpected directions.
KC: When it comes to the structure, how did you approach including all forty-five U.S. presidents in just forty-eight pages, both in terms of text and illustrations? 
KM: We had to play around with this a lot! My original draft included every president's inauguration, followed by all the other presidents who were alive that year, and what they were doing. It was way too long, so working with our editor, Melissa Manlove at Chronicle Books, we came up with the idea of the four groupings in the final book.
AR: On the illustration side, it was probably the most challenging picture book I've ever had to lay out. I think what really felt important to me was to keep a sense of movement throughout, and for our readers never to wonder which passage they're supposed to read next. So I proposed a golden thread winding its way through the book and connecting blocks of text, and compositions of elements that hopefully kind of melt into each other and flow from one page to the next.
KC: The Next President offers readers a look into what the U.S. presidents were doing before they became presidents. Do you both believe that this sparks a different conversation amongst young readers, parents and educators, than if it was focused solely on facts about their presidencies instead? 
KM: I hope so. Mostly, I'd love for kids to be able to look at the presidents as regular people, who grew up with hobbies and talents and flaws, and lots of different jobs along the way. I hope young readers will look at that and imagine that they could be president one day, too.
AR: I hope it casts the events of the past as a little less inevitable when you get to look in on Bill Clinton when he was just a saxophone-playing high school student who had no idea he'd be president someday. And if the past feels less inevitable, maybe the future will feel that way, too.
KC: For Kate, the 'snapshots' throughout the book give readers even more interesting facts about past presidents, such as Lincoln working on a Mississippi riverboat 33 years before he became president where he cooked, navigated and help out where needed. What inspired you to include these snapshots? How did you decide who and what to focus them on? If you had to choose just one, which fact do you find most interesting? 
KM: Any time I do research for a book like this, I end up with so much wonderful, fascinating information, but some of it might not fit the primary structure of the book. The "snapshots" gave us a way to include some of those fascinating moments and to allow for some more really fun illustration opportunities for Adam, too. I'll admit that I'm extremely partial to the Presidential Pets page, especially Rebecca the raccoon.
KC: For Adam, being both an illustrator and writer, how does your process change when you're in "writing" versus "illustrating" mode? Are the two processes completely separate or on some level interwoven with one another? Do you favor one process or the other?
AR: For me, they're more separate than people expect. The process of illustrating a book I wrote is not all that different than that of a book Kate or anyone else wrote. When I write a book, I don't tend to start sketching until I feel the text is pretty settled. I think the biggest difference here is that I never would have written a book like The Next President because—again—I'm fundamentally lazy. But to be presented with such a book in manuscript form, already looking whole (if not actually finished), I could imagine being a part of that book and taking the plunge into nonfiction. Which I'd never really done before.
KC: What was it like collaborating with each other on this project? 
KM: When I found out that Chronicle had signed Adam up to do the art for this book, I was beyond excited. One of the really joyful things about working on a picture book, especially with such a gifted artist, is that the final product truly is a blend of two creators' visions. Adam added so much to the text with his art; there are stories playing out in the illustrations on every spread, and for me, that magic of collaboration is just one of the best things about making picture books.
AR: It was a little more of a team sport than it usually is. Usually an author writes a manuscript, the author and editor work together to get it 90 to 100% finalized, and then it's sent to the illustrator. The illustrator does their own thing for a bit, only hearing feedback from the author if the editor decides to pass that feedback along.
But on The Next President we had a lot more back and forth as a group—Kate, me, our editor and designers. It was nice. I think we all understood that we'd have to work more as a unit if we were going to get the barn raised in time.
KC: Both the text and the illustrations do a magnificent job of not sugarcoating the choices and history of the U.S. presidents. How did you approach addressing the truth of how, and by whom, this country was built, and in many ways, continues to be run? 
KM: It's never impossible to include everything you'd like to talk about in a picture book, but this isn't a regular book about presidents. So many books about the founding fathers simply skip over their identities as enslavers, and we didn't want to do that. And this is one of the spreads where Adam's art really adds so much to the text, as you see Black people literally building the nation on those pages.
AR: This feels like one that's more for Kate.
KC: Since you've now written/illustrated an entire book on all forty-five of them, do you have a favorite U.S. President? If so, what about their legacy inspires you? 
KM: I'm partial to presidents who served during my lifetime, and of those, I really admire both Barack Obama and Jimmy Carter. As someone who made history, President Obama had so much on his shoulders, I thought he handled that so well as he represented the nation. Jimmy Carter's election was the first one I remember being aware of (I was six and very upset when I learned I didn't get to vote), and I admire the way he's continued a life of service with Habitat for Humanity after leaving office.
AR: I have a special fondness for the weird bookends that are William Henry Harrison and Teddy Roosevelt. Harrison got sick and died thirty days into his presidency, and was commonly thought to have done so because he neglected to wear a coat during his inauguration. Roosevelt, on the other hand, was once shot right before he was scheduled to deliver a speech, and then he got up AND STILL GAVE THE SPEECH. I don't know if any of this inspires me, exactly—in the grand scheme of things I realize I'm probably a lot more like Harrison than Roosevelt.
KC: What was it like releasing a picture book about U.S. presidents during an election year? 
KM: The thing that I love most about this is that our book ended up being part of that first big political conversation for so many kids. I've loved hearing about all the discussions it sparked in libraries and classrooms and around family dinner tables.
AR: Thrilling to know the election might shine a brighter spotlight on our book, but mixed feelings realizing that the results might render it swiftly out of date only eight months after publication.
KC: On that note, in early November, voters elected the 46th President of the United States. Would either of you consider working on another picture book featuring President-elect Joe Biden? Or perhaps Vice President-elect Kamala Harris? 
KM: I don't have any plans for that, but I love the picture book KAMALA HARRIS: ROOTED IN JUSTICE by Nikkie Grimes and Laura Freeman.
AR: Kate will probably answer this, but we're planning a revised edition.
KC: Lastly, do you have any upcoming projects in the works that you can speak about?
KM: Adam, are we allowed to talk about THE NEXT SCIENTIST yet? (I hope so!) I just wrapped up revisions on this follow-up to THE NEXT PRESIDENT, which will be all about how some of the world's most amazing scientists grew into their jobs. It features a wonderfully diverse group of scientists from yesterday and today, and I'm so excited to get this one into kids' hands.
AR: I'm nearly finished illustrating a book by Adam Rubin titled Gladys the Magic Chicken. It doesn't have any presidents in it.
PRR Writers, Karyme Cuadras
Pick up your copy today!