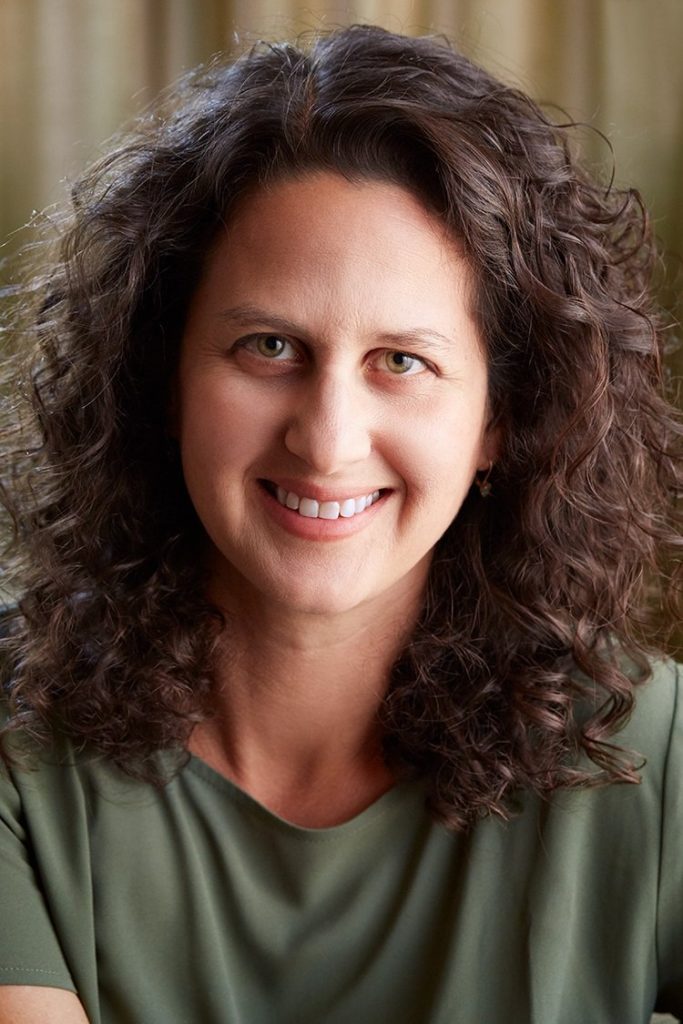 About the Author: "Jillian Cantor has a BA in English from Penn State University and an MFA from the University of Arizona. She is the USA Today bestselling author of ten novels for teens and adults, including The Hours Count, Margot, The Lost Letter, and most recently, In Another Time. Her novels have been chosen for LibraryReads, Indie Next, Amazon Best of the Month, and have been translated into 13 languages. Jillian's next YA book, The Code for Love and Heartbreak, will be out October 6, 2020. Her next historical novel for adults, Half Life, will be out in March 2021. Born and raised in a suburb of Philadelphia, Cantor currently lives in Arizona with her husband and two sons." (Bio and headshot taken from the author's website.)
Website: https://www.jilliancantor.com/
Twitter: @JillianCantor
Instagram: @jilliancantor
Facebook: @authorjilliancantor
---
Many thanks to Jillian Cantor for the interview below on her newest young adult release from Inkyard Press, The Code for Love and Heartbreak (out now!). In no particular order, Jillian discusses bringing new life to a Jane Austen classic, advice for aspiring writers, and more!
And don't forget to check out our review of The Code for Love and Heartbreak here!
---
Hannah Miller: First off, congratulations on yet another fabulous new novel! Would you mind briefly summarizing the story and characters in The Code for Love and Heartbreak for those who aren't yet familiar with it?
Jillian Cantor: Thank you! The Code for Love and Heartbreak is a retelling of Jane Austen's Emma, set in a modern-day New Jersey high school. My Emma is a genius at math but not so great with people. As co-president of her high school's coding club (along with George Knightley), she gets the idea to make a mathematical matchmaking app for students at her school, and ends up with some disastrous results.
HM: What inspired you to reimagine Jane Austen's Emma as a contemporary story for young adults? Was there any particular scene from the original novel that you were most excited to re-envision in The Code for Love and Heartbreak?
JC: My inspiration for my Emma came first from the many years I've watched my own kids and their friends work on robotics teams. I wanted to write a stem-focused YA with a strong female main character. I also have always loved Emma and was really excited about the idea of retelling the story in this way, with a girl coder as the lead.
The scene from the original that I was most excited to retell was the one where George tells Emma how he really feels. You get to see this play out in my novel with a tech/coding bent that I really loved writing.
HM: While The Code for Love and Heartbreak is indeed inspired by Austen's Emma, it is also entirely its own story. Being familiar with the source material myself, I particularly enjoyed your fresh portrayal of the deep and layered bond between Emma and her older sister, Izzy. How did you approach crafting their relationship, specifically how Izzy leaving for college would affect Emma's journey as a character?
JC: Emma does have a sister Isabella in the original, but you're right, she's not a hugely important character. In the original I feel she's supposed to contrast Emma as she's the perfect wife/mother/woman, while Emma never wants to get married. I initially thought of my Izzy in that vein too, in terms of contrasting to my Emma. Izzy is social and popular and does believe in love while Emma is an introvert who'd rather work on calculus homework than go out and who definitely does not want a boyfriend. Izzy leaving for college is the starting point for the novel because it's truly the first time Emma is forced to navigate high school, and life, on her own. On a personal note, having a sister myself, I always love writing stories about the sister relationship because I think it's such a unique and interesting and special bond.
HM: In a similar vein, I'd be remiss if I didn't ask about George and his role in Emma's life, as Mr. Knightley is such an understated and tender-hearted character in both Austen's work and your own. What was it like bringing new life to his character and to his back-and-forth relationship with Emma?
JC: I love Mr. Knightley in the original and I loved writing George in my novel too. In my version I really wanted to make his connection with Emma come first on an academic level and then on a friendship level. Emma is so good at math, so good on an academic level in general, and George is that one person in her class truly competing with her for that valedictorian spot.
HM: In terms of your creative process, how was writing The Code for Love and Heartbreak different from drafting your previous novels?
JC: It really wasn't very different. Usually I start with researching – for my adult historical novels, this entails reading books, watching movies on the subject, gathering information before I write. In this case, since it was a retelling, my research was the original source material. I really studied the original book before I started writing, and I also watched every movie version/retelling. From there I sketched out the major plot points I knew I'd want to incorporate into my story as well and I thought about which characters I'd use and how I'd update them to fit modern day high school.
HM: On the subject of craft, do you have any advice for aspiring writers?
JC: One of my first writing teachers said the best writing advice is always "butt in chair." Simply put, you have to just sit down and write every day to be a writer. I still live by that advice myself! Also, I would say to read as much as you can in the genre you want to write. I still feel like I am always learning about craft from reading novels by authors I admire.
HM: From the legendary Elizabeth Bennet to the charming Emma Woodhouse, which Austen heroine most closely resembles your own personality and why?
JC: Elinor Dashwood in Sense and Sensibility. She's the oldest sister, the sensible one. I'm also the oldest, sensible sister in my family. ☺
HM: Would you ever consider writing another Austen retelling in the future? If so, which one?
JC: Definitely! I have an idea for one that I'm trying to sell but not sure what's going to happen with it yet so I can't really say more at the moment.
HM: As everyone well knows, 2020 has been a tumultuous year to say the least. Do you have any book recommendations for young readers struggling through quarantine? In other words, which story, or stories, have helped you through the bleaker moments of the last several months?
JC: I've mainly been reading research books for a future project and some forthcoming novels for endorsements. But when I get the (rare) chance to read for fun I've been drawn to romcoms recently. Those are always my comfort books (and movies), and I've been craving fun, light stories with happy endings the past few months. My son decided he wanted to binge read some classics and just recently worked his way through Dracula, Frankenstein, and Phantom of the Opera. I think it's really whatever takes you away to another time and place, or whatever makes reading enjoyable on a personal level right now.
HM: Finally, what's next for you? Do you currently have another project in the works?
JC: I have an adult historical novel coming out in March called Half Life. It tells the story of Marie Curie's life, but it's told in two timelines and also imagines the life she might've led if she'd made one different choice in her early 20s. I've been saying it's kind of like Marie Curie meets Sliding Doors!
PRR Assistant Director, Hannah Miller