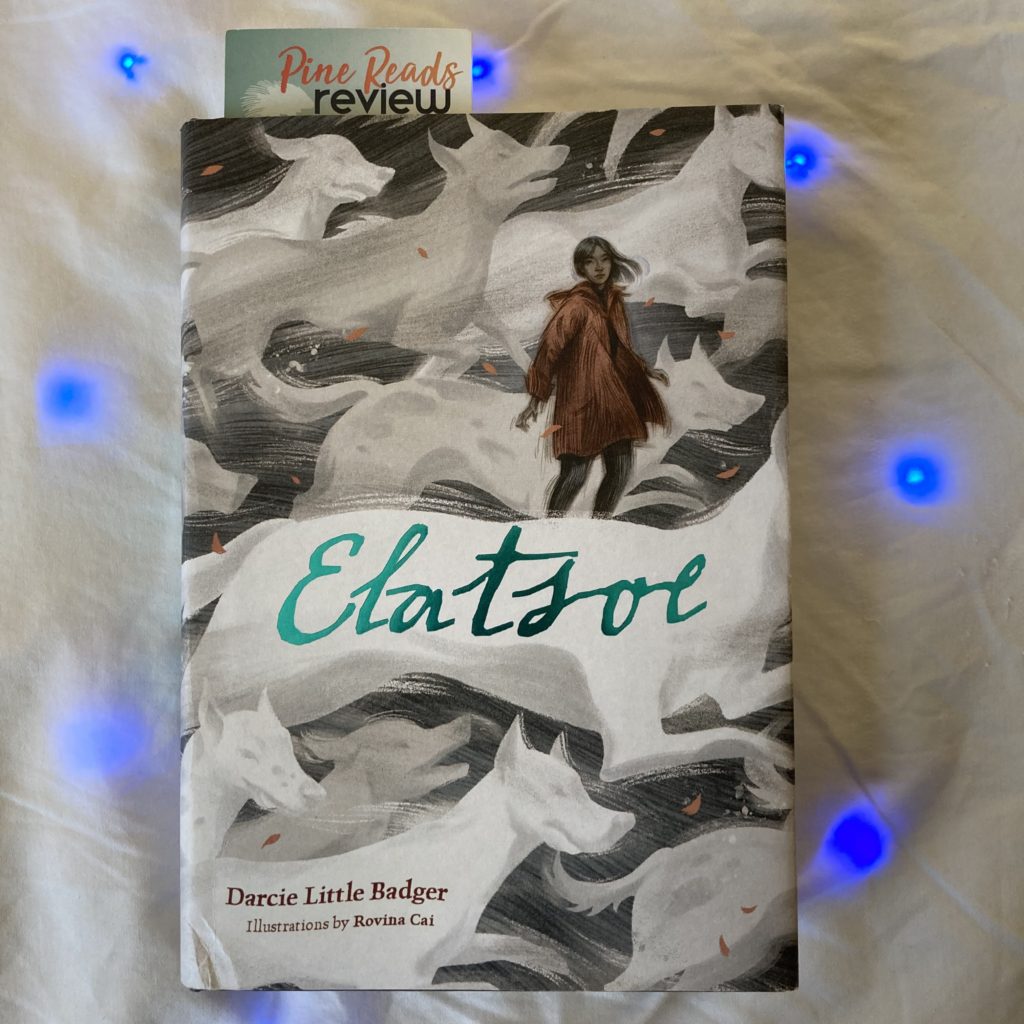 Elatsoe written by Darcie Little Badger
Illustrated by Rovina Cai
Levine Querido, 2020, 360 pages
Trigger Warnings: Death, violence, mentions of colonization and genocide
About the author: " Darcie Little Badger is a Lipan Apache writer with a PhD in oceanography. Her debut novel, Elatsoe, is both a New England Book Award finalist (young adult category) and a BookExpo 2020 Young Adult Buzz Finalist. Darcie is writing a Dani Moonstar story for 'Marvel's Voices: Indigenous Voices' #1 and co-wrote Strangelands, a comic series in the Humanoids H1 universe. Her short fiction, nonfiction and comics have appeared in multiple places, including Nightmare Magazine, Strange Horizons, and The Dark. She currently lives on both coasts of the United States and is engaged to a veterinarian named T." (Bio taken from Author's website)
Author website: https://darcielittlebadger.wordpress.com/about/
Author twitter: @ShiningComic
About the illustrator: "I am a freelance illustrator from Melbourne, Australia.
I love creating haunting, poetic imagery, and believe that one of the most valuable things an illustrator can offer is their unique and personal perspective. I have meticulously crafted my distinctive style to reflect this. Clients I've had the pleasure of working with include; The Folio Society, Tor.com, and many more publishers. My work has been recognised by organisations like the Society of Illustrators, Spectrum Fantastic Art, and the Children's Book Council of Australia." (Bio taken from Illustrator's website)
Illustrator website: https://www.rovinacai.com 
---
" 'You aren't the only Elatsoe to visit the underworld, Ellie,' she said. 'You're just the only one to return alive'."
Seventeen-year-old Elatsoe lives in a world a lot like ours, with school, pistachio ice cream, and her beloved cocker spaniel, Kirby. But her world has quite a few differences too. Through the knowledge passed down by her Lipan Apache ancestors, she has learned to interact with the spirit world. When her cousin dies under mysterious circumstances, Elatsoe is visited by him in a dream with an ominous message: he was murdered. Determined to bring his killer to justice, Elatsoe visits the mysterious town of Willowbee in order to uncover its darkest secrets with the help of her friends, family, and undead dog. In an America shaped by ghosts, monsters, and indigenous legend, Elatsoe must use her investigative insight and supernatural abilities to defeat an insidious evil.
I cannot give enough praise for this debut novel. The smooth intertwining of otherworldly into the familiar creates one of the best examples of magical realism I have had the pleasure to read. Part hard-boiled detective novel, part supernatural fantasy, Elatsoe is a book of its own category entirely. The suspense written throughout the book moves naturally from one discovery to the next, leading the reader fully captivated with Elatsoe's investigative process. She is smart, confident, and a skilled raiser of ghosts, but the reader can still see themselves reflected in the doubts and fears of a young girl. Elatsoe is unafraid to be her indigenous, female, asexual self, despite the prejudices she faces, and is an inspiring character to read about within this ghostly and enchanting prose.
PRR Writer, Grace Kennedy