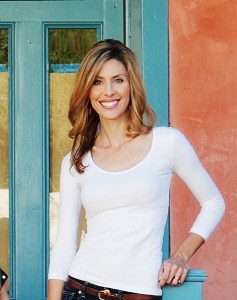 As a native to Tucson, Arizona, Jenny Holt has always loved the desert landscape and its unique wildlife. She obtained her pharmacy doctorate from the University of Arizona and still lives in the desert with her husband, three children, dog, bearded dragon, and a small herd of desert tortoises. She enjoys spending time with close family and friends, cooking with her kids, traveling, and is somewhat of a foodie as well! Who-o-o's Awake in the Desert is her first picture book.
Who-o-o's Awake in the Desert, illustrated by H.M., is greatly inspired by Holt's life growing up in the desert and her admiration of nature. Her book incorporates the desert's beautiful wildlife of Sonoran animals and plants with vivid illustrations. It allows the readers, especially those unfamiliar with the Southwest, to explore the sites and wonders they may see every day in Holt's own backyard!
Jenny Holt gave us the opportunity to ask her a few questions about how the book came to be and her career.
Claire Stark: Can you give a brief overview of your career path and how it led you to where you are today?
Jenny Holt: I am a Tucson native, born and raised. I obtained my Pharmacy Doctorate from the University of Arizona and worked in pharmacy for several years before I had children. After the birth of my first daughter I decided to put my career on hold and stay at home with my children.
CS: Many authors of children's literature become inspired to write within this genre after having children of their own. I'm curious, have you always been passionate about children's literature?
JH: I have always been an avid reader but once I had children of my own—like most parents—I became immersed in children's literature.
CS: Many of us remain faithful to certain works in children's literature because they hold sentimental value or their message struck a chord with us. Either way, we all have some favorites in the realm of children's literature and YA. What have been your favorite books/stories throughout the years?
JH: As a child, one of my favorite books was The Secret Garden, which coincidentally is what my oldest daughter is reading currently! Passing down novels from generation to generation are part of what makes children's literature so unique and allows it to live on throughout the years.
CS: Since this is your first publication, what has been your greatest source of inspiration?
JH: My three children inspire me on a daily basis with their adorable antics and unique way of looking at the world. Of course, living in the desert my whole life, I have a great appreciation for the beauty the desert has to offer.
CS: How did the idea first come to you for your picture book Who-o-o's Awake in the Desert? Are the characters based off of people in your life?
JH: I wrote this book when my oldest daughter was little and I began reading children's books on a daily basis. I have always spent a lot of time outside and even more so once I had kids. I would often rock my daughter to sleep out on a hammock while we admired the desert when one night the idea for this book came to me. Several years later my husband gifted me with a hired illustrator to bring my vision to life with no intent to publish. I then printed copies for my kids and let it sit on their book shelves for several years before deciding on a whim this last fall to try and get it published. I was very fortunate to find a southwestern publishing company, Sunbelt Publishing, that was interested and was able to complete my vision!
CS: How closely did you work with the illustrator during the creation of Who-o-o's Awake In The Desert? The cover is very colorful and eye grabbing, was that the only cover option?
JH: We had several illustrators submit their designs and I fell in love with the illustrations of H.M. I have no artistic ability but I did have a strong vision of what I wanted. I would draw out sketches of what I wanted and where I wanted certain animals and plants and she would make them beautiful! H.M. does not live in the southwest so I would send her pictures of the plants and animals that she was unfamiliar with. In one of the drawings where I requested a "horned toad" she literally drew a toad with horns which made me laugh, so I had to send her a picture of what a horned toad (horned lizard) was!
CS: Since you are a Tucson local, what has been your experience growing up in the desert?
JH: I have a deep love for the desert and an appreciation for the beauty that the desert has to offer.
CS: How long was the process of writing this book from start to finish?
JH: I wrote the book 9 years ago, had it illustrated 6 years ago, and decided to publish it 5 months ago. Once I decided to publish it, everything went very quickly with the book being published in February.
CS: Do you have any plans for upcoming books?
JH: I would love to write another book following owl's flights into the forest and other locales but we will see.
CS: Lastly, what advice would you give someone before writing their first book?
JH: The best advice that I can give is to do your research when you are looking for publishers. Finding a publisher that fits your style of book will definitely increase your chance of being published."
GRAB A COPY TODAY!