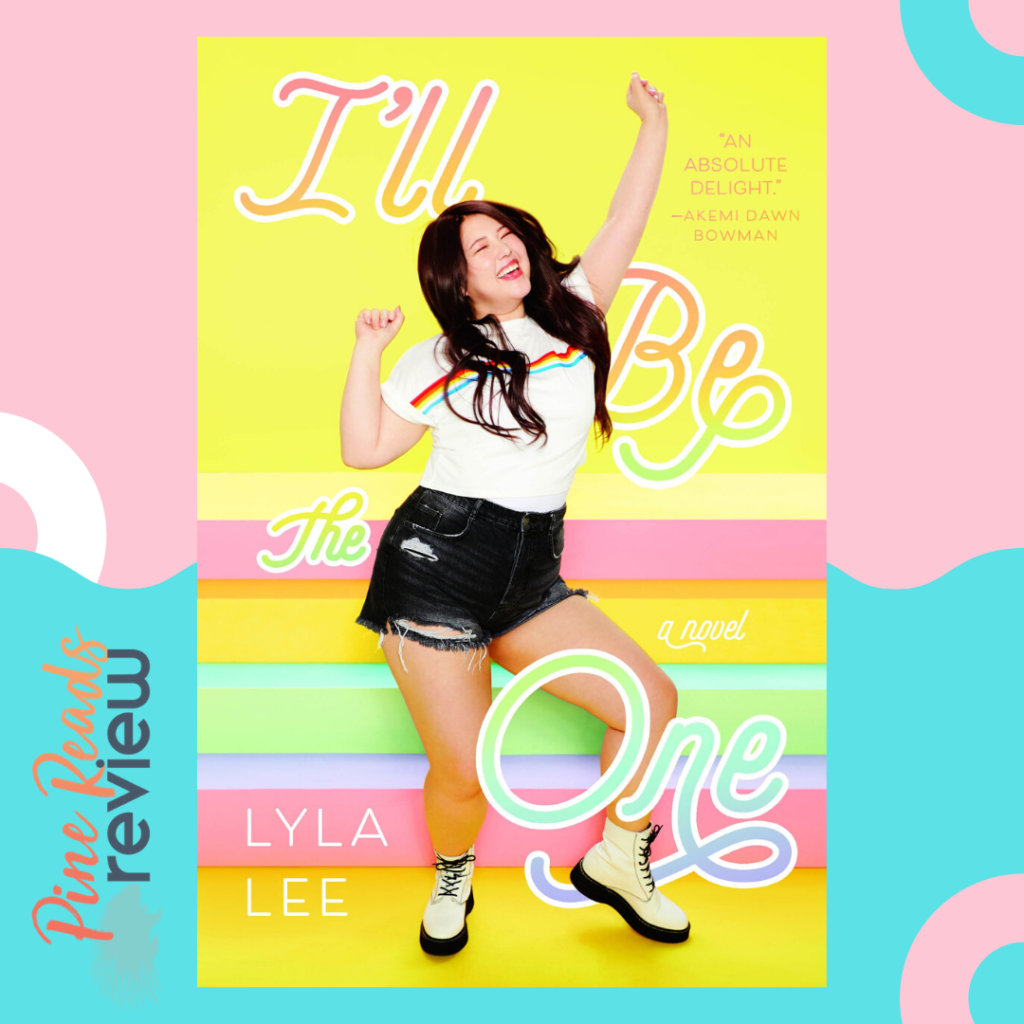 I'll Be the One by Lyla Lee
Katherine Tegen Books, 2020, 336 pages
Trigger Warnings: fatphobia, queerphobia, parental emotional abuse, cyber bullying
About the Author: Lyla Lee is the author of the Mindy Kim series as well as the upcoming YA novel, I'll Be The One (Katherine Tegen/HarperCollins). Although she was born in a small town in South Korea, she's since then lived in various parts of the United States, including California, Florida, and Texas. Inspired by her English teacher, she started writing her own stories in fourth grade and finished her first novel at the age of fourteen. After working various jobs in Hollywood and studying Psychology and Cinematic Arts at the University of Southern California, she now lives in Dallas, Texas. When she is not writing, she is teaching kids, petting cute dogs, and searching for the perfect bowl of shaved ice. (Bio is taken from the author's website.)
Website: https://lylaleebooks.com/
Instagram: @literarylyla
Twitter: @literarylyla
Hashtags: #QueenSkye, #QueenSkyeFanClub, #IllBetheOne, #LylaLee
"I'm going to make the entire world see that I'm beautiful and powerful just the way I am."
Fat girls can't dance. This is what Skye Shin has been told her entire life. But when the opportunity to show off her amazing skills comes in the form of a televised competition to become the next K-pop sensation, she jumps at the chance. Confronted by the fatphobic standards of the Korean entertainment industry and suddenly falling for a fellow competitor— the handsome and charming Henry Cho—Skye must fight for her moment in the spotlight and remember that the first step in becoming a true star is loving yourself.
From the very first page, I'll Be the One sparkles with personality and effervescent charm. At times both an adorable young adult rom-com and fantastic tale of body positivity, Lyla Lee delivers a story that is overflowing with joy and heart. Great queer representation? Check. Supportive friendship between young women? Double check. Swoon-worthy romance with a rivals-to-lovers thread? Triple check. A super talented, plus-size, bisexual Korean American heroine who won't let fatphobia or anything else stand in the way of her dreams? Yep, this book pretty much has it all, folks. Simply put, I'll Be the One is an absolute ray of sunshine, perfect for K-pop fans or anyone looking for a funny, inspiring, and just really cute summertime read. You can definitely count me in as a newfound member of the #QueenSkyeFanClub.
PRR Writer, Hannah Miller
Pick up your own copy today!