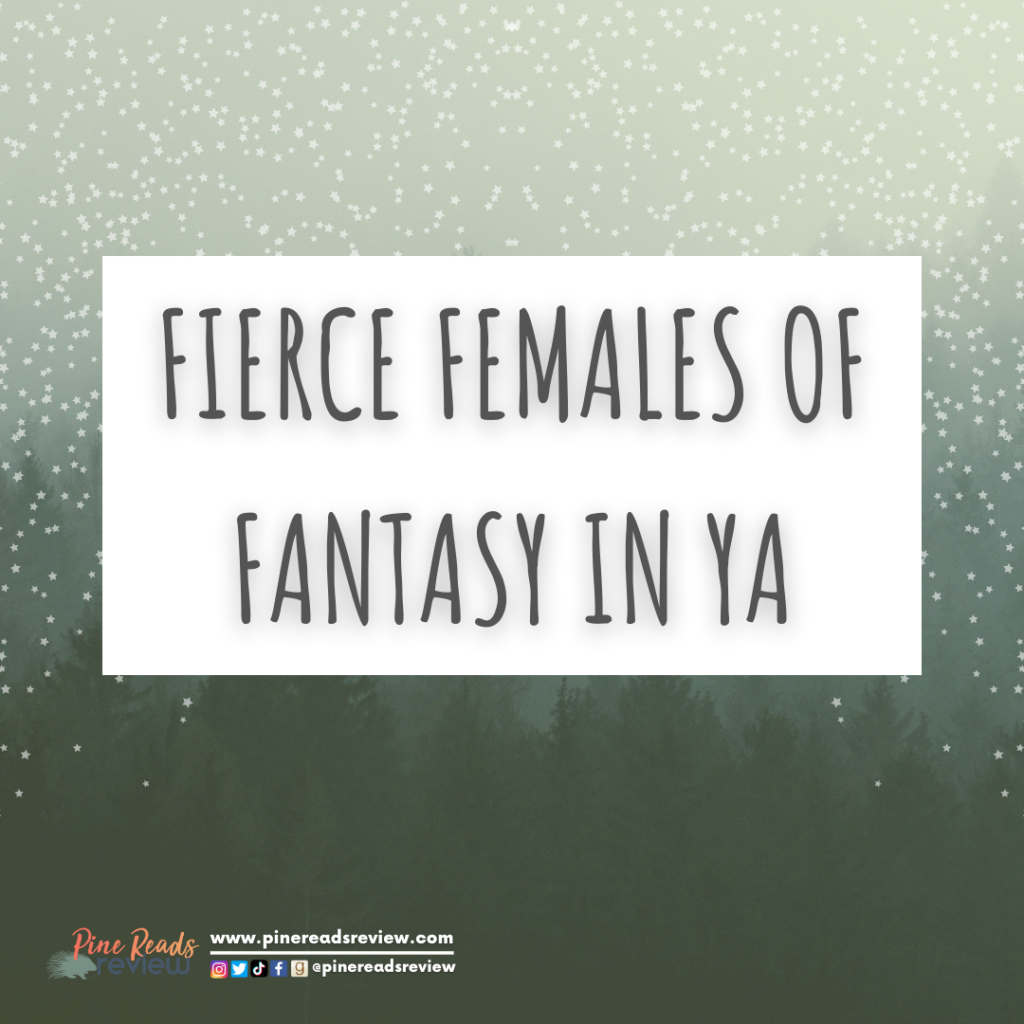 Spoiler Warning: Plot points and character development for Throne of Glass series, The Dark Artifices series, and Legendborn
Content Warning: References to mild violence and death of a loved one
Leading female protagonists have become increasingly more popular in YA fantasy literature. By leading revolts, overthrowing kingdoms, and slaying demons, these females show readers that they can fight their own battles, rely on their strong wits, and create their own destinies despite the odds stacked against them.
My love for reading developed because of female leads. Characters like Hermione Granger of the Harry Potter series by J.K. Rowling, Annabeth Chase of the Percy Jackson and the Olympians series by Rick Riordan, Tris Prior of the Divergent series by Veronica Roth, and Clary Fairchild of The Mortal Instruments by Cassandra Clare showed me a world of stories that I didn't know existed. In each of these characters, I can find a bit of myself.
Each of the characters mentioned above and below are great inspirations for readers everywhere. They show that being brave, strong, and smart (amongst so many other qualities) looks different for everyone given their unique circumstances. Though many more can be added to this list, here are some of my favorite and most loved Fierce Females of Fantasy. 
---
Aelin Galathynius – Throne of Glass series by Sarah J. Maas.
"She was fire, and light, and ash, and embers. She was Aelin Fireheart, and she bowed for no one and nothing." – Queen of Shadows
Aelin Galathynius – formerly known as Celaena Sardothien – is an unstoppable force and is willing to do whatever it takes to keep herself and her friends safe while taking back her kingdom.
What I love about Aelin is that she is not just a physically strong character who is able to fight with her fists, but she is also very cunning and always has a plan (though she may not always let her companions in on it). She uses her strengths, like training with assassins, to handle herself and lead others.
I'm not implying that she is a perfect character. Although her strengths do get in her way quite often throughout the series, it is because she knows what she is capable of and will not tolerate anyone who underestimates her. Despite the fire that runs in her veins or the kingdom she gets to rule, she is very relatable: sometimes she doesn't act in the best interest of everyone; she can be cruel and ruthless with her words; sometimes she looks for a fight, even when one is not necessary; and she can be too selfish or too selfless. But she is real. Her frustrations and anger are raw emotions that many can relate to, and her fears are rooted in everyday problems. She has an arrogant exterior, but it is only to hide her true struggles and pain. And despite all of these qualities and struggles, she still rises to the occasion and pushes forward until she achieves what it is she wants, regardless of the cost.
Emma Carstairs – The Dark Artifices by Cassandra Clare

"What I have is trying. I can try harder than anyone else in the world. I can make revenge the only thing I have in my life." – Lady Midnight
With Cortana in hand, Emma Carstairs is one of the greatest Shadowhunters of her age. She is willing to walk into any fight to protect the ones that she loves, and will challenge those in power when their leadership has failed.
For me, Emma stands out from the other lead females of the Shadowhunter Chronicles because she has been raised in
the Shadowhunter world. Her journey focuses more on her internal struggle while the action of the plot takes second to that. This makes her feel more human and relatable than other female leads.
While trying to avenge her parents, catch killers, and save the Shadow World from its corrupted leadership, Emma struggles with her forbidden feelings for her parabatai and what that could cost them in the future. Over the course of the trilogy, she progresses from being a mourning child, hellbent on revenge, to being one of the greatest Shadowhunters of her age. Despite all of the conflicts and losses she faces along the way, she never loses sight of who she is or what she stands for.
Bree Matthews – Legendborn by Tracy Deonn

"The most important thing you can do in this world, the most necessary thing, is to survive it. You can't do anything for anyone else if you don't take care of yourself first." – Legendborn
Though motivated by her grief and desire to escape her past, it doesn't take away from the fact that Bree Matthews is a determined, brave, and fierce female protagonist. She is not willing to stop for anything to learn what really happened to her mother, and see what she is truly capable of.
Deonn does a fantastic job of creating a magic system that we get to experience and learn about with Bree as she progresses on her journey and learns more about the secrets of her society.
For me, Bree stands out from some other female YA protagonists because it is clear that she is creating her own path. She seeks out ways to achieve what she wants, even if she does not completely understand the world around her. Magic is new to her life, but mastering it is essential to learning about herself, and her mother's past, so she will work to use it to her advantage.
These female characters are only the tip of the iceberg when it comes to fierce female leads. Though their worlds and circumstances may be fantastical, their actions are rooted in important lessons for young readers. From them, readers can see the importance of taking control of their lives, despite having terrible odds stacked against them or losing a loved one. These female characters prove that with strength, determination, and intelligence, they can achieve anything that they set their minds to.
PRR Writer, Taylor Quinn