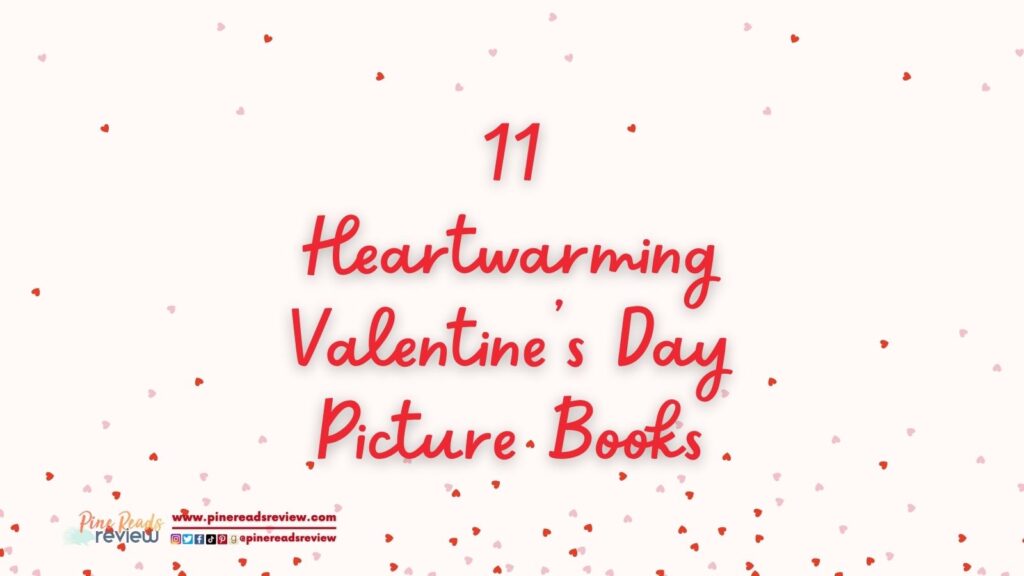 Valentine's Day is in the air, and after reviewing over twenty-five children's picture books, I found these eleven to be the best at capturing the true spirit of the holiday!
---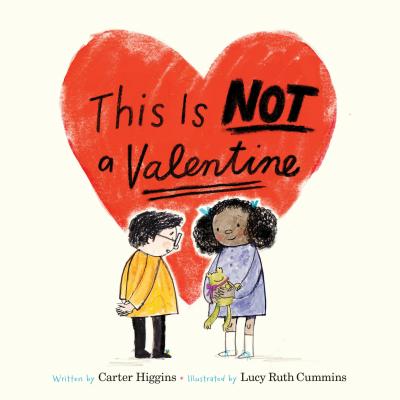 This Is Not a Valentine by Carter Higgins and illustrated by Lucy Ruth Cummins
"This is not a valentine, since I don't only like you today."
This Is Not a Valentine captures the sweetness and innocence of a first crush. The little girl receives a variety of small gifts from her admirer, who explains that they are definitely not valentines because he cares for her for more than just one day. The marker drawings convey the wholeness and simplicity of giving someone personal gifts, showing that it really is the thought that counts.
---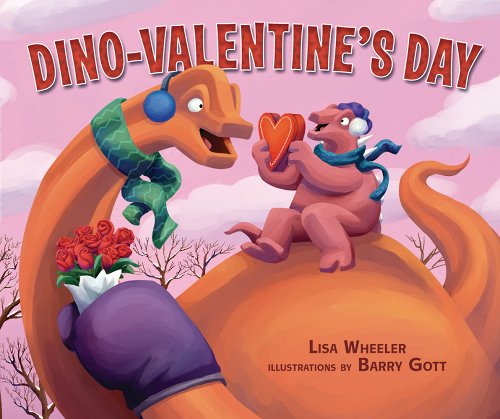 Dino-Valentine's Day by Lisa Wheeler and illustrated by Barry Gott
"Time for heart-filled, chocolaty fun. This sweet celebration is for everyone!"
Dino-Valentine's Day incorporates a rhyme scheme and full-page illustrations to capture the joy of Valentine's Day. The warmth of the dinosaur community is evident on every page, immersing the reader in the cheerful and positive environment. The book is a fun read that promotes the celebration of the ones you love and the spirit of Valentine's Day by showcasing a variety of festive activities.
---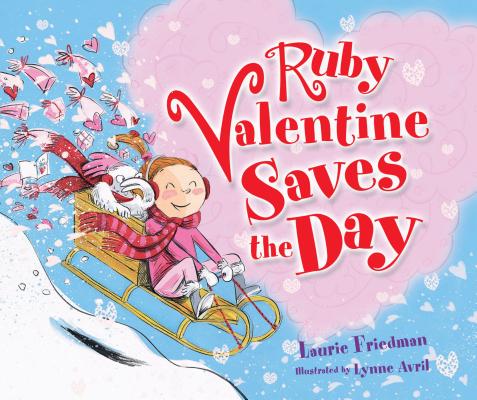 "If you're with the ones you love, that's all you need to celebrate."
Employing whimsical illustrations and expressive rhyming, Ruby Valentine Saves the Day uses the unexpected to show the true meaning of Valentine's Day. After meticulously preparing a spectacular Valentine's Day celebration, Ruby and her feathered friend Lovebird must persevere and adapt after a snowstorm destroys their plans. With a little ingenuity, Ruby and Lovebird save the celebration and learn that Valentine's Day is not about material goods—it's about love.
---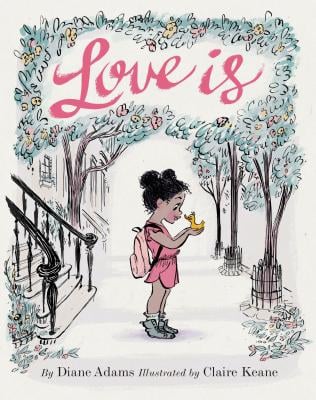 Love Is by Diane Adams and illustrated by Claire Keane
"And love is also watching, waving, wondering if love remembers you."
Love Is describes the different phases of love through the eye of a child caring for a duckling. The tasteful pastel drawings bring the story to life. The interactions between the girl and duckling show that love exists during the fun moments, hard times, and the everyday—even when it is time to move on.
---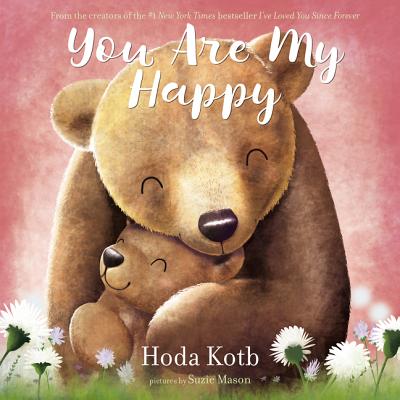 You Are My Happy by Hoda Kotb and illustrated by Suzie Mason
"Every night and all day through, the one I'm thankful for is you."
You Are My Happy displays the importance of appreciation for the things we have and the powerful love between a mother and child. Told through adorable animal drawings and a strong rhyme scheme, the bears look back at everything they are thankful for in their day, including learning from mistakes, bravery, and special friends. You Are My Happy captures the everyday essence of love and appreciation.
---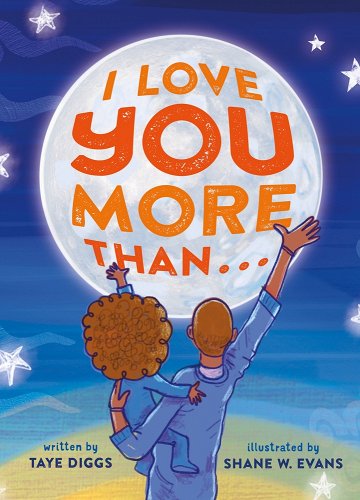 I Love You More Than… by Taye Diggs and illustrated by Shane W. Evans
"I love you more than everything."

I Love You More Than… explains the love busy working parents have for their children even when they can't be together. Through a vibrant color palette, it is shown how nothing is quite as special for parents without their children and how they are always in their hearts no matter where they are. I Love You More Than… displays how unconditional love can be.
---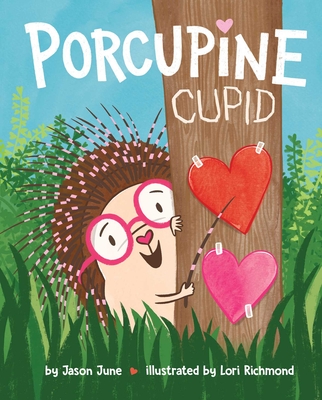 Porcupine Cupid by Jason June and illustrated by Lori Richmond
"Porcupine's heart was set on fanning the flames of love."
A hopeless romantic porcupine spends her Valentine's Day playing cupid by poking her animal friends with her pointy quills in Porcupine Cupid. The cartoon drawings are adorable, and the small details included in each picture are endearing and humorous. While originally angered by Porcupine's poking, the animals soon change their tune after they meet a special someone at the fabricated town hall meeting. I absolutely loved the surprise ending of this fun and lighthearted read.
---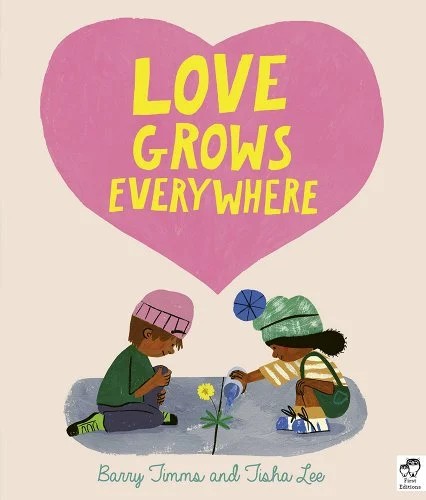 Love Grows Everywhere by Barry Timms and illustrated by Tisha Lee
"Love only needs our thought and care."
Love Grows Everywhere is a heartwarming read about making new friends that captures how precious love is. All of the different ways love can develop are highlighted through rich detailed marker drawings. The characters are diverse and encompass all types of love. I particularly enjoyed all of the cacti and the theme of reaching out to meet new people and create new love.
---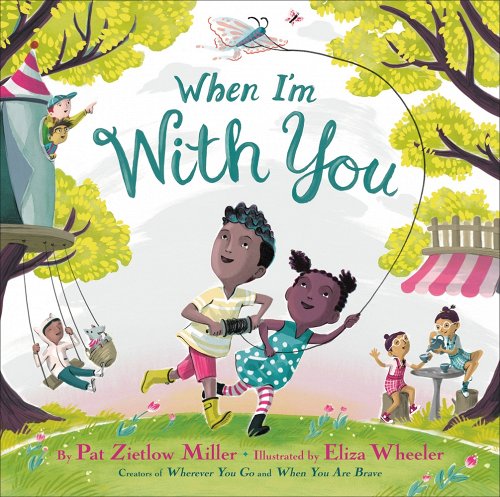 When I'm With You by Pat Zietlow Miller and illustrated by Eliza Wheeler
"Life is so much better when it's me and you."
When I'm With You explores platonic love and the different aspects of friendship. The drawings are whimsical but crisp, almost as if they are straight from a child's imagination. The diverse representation and rhyme scheme makes for a great read. I appreciated the spotlight on friendship and the exploration of how special it is.
---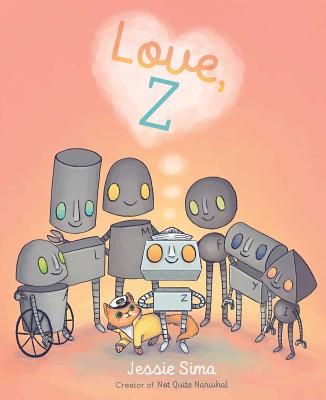 Love, Z by Jessie Sima
"You know it when you feel it."
Z the robot finds a love letter in a bottle and decides to go on a quest to find the author and learn what love is after it does not compute. On their journey, Z learns from others what love means to them, but it is not until their robot family tracks them down that Z understands what love is and how it is expressed. I liked the robot theme and diverse representation, along with the pastel color scheme. Love, Z is an adventure that all young readers can enjoy to learn about the feeling of love and recognize it in their own lives.
---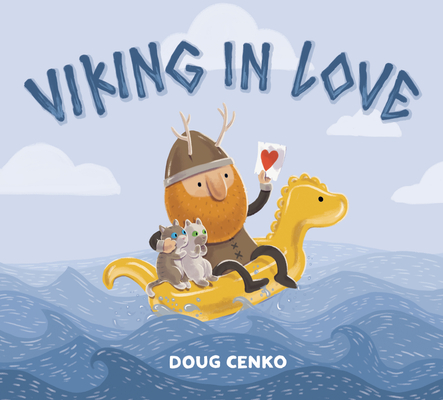 "And together…they conquered the sea."
Viking in Love incorporates cute cartoon drawings and a Viking named Stig who learns to defeat his fear of the sea for love. I adored the sweet kittens featured on every page. They were fun to spot doing silly things—almost like a seek and find. I liked watching the development of Stig's crush on fellow Viking Ingrid, who happens to love the sea and also embodies girl power, especially when she saves Stig from the waves. Viking in Love is a fun read to explore the lengths we go for love.
---
PRR Writer and Editor, Emilee Ceuninck