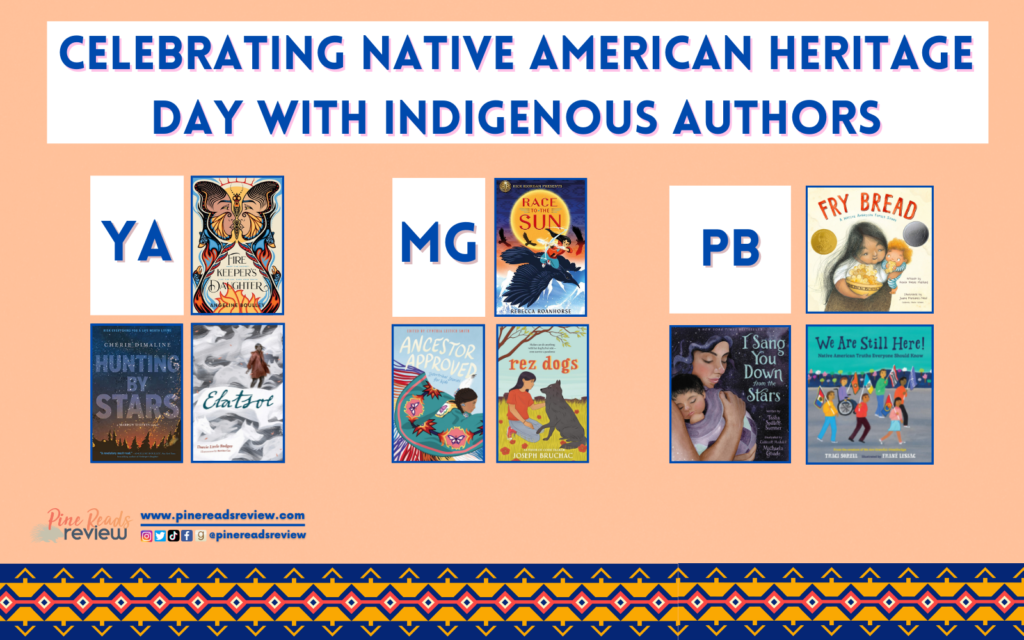 Content Warning: Brief mentions of colonization and death
---
You might know that November is recognized as Native American Heritage Month across the United States, but did you know that today is also Native American Heritage Day? And if you are not a Native or Indigenous person, do you know whose ancestral land you're living on?
Across the United States, there are 574 federally recognized Indigenous tribes, though many more have existed and evolved over time. In Arizona alone, there are twenty-two. Though many of us remember learning about early Colonial history, far fewer were ever exposed to the side of history which features the many flourishing, unique cultures of Indigenous peoples who had already inhabited the land of the so-called New World.
While Thanksgiving is a holiday that many Americans and I enjoy spending with family and friends by expressing our gratitude (and eating way too much good food), we should recognize that the holiday does not inspire the same warm feelings for everyone. The members of the Wampanoag tribe in particular call Thanksgiving a "National Day of Mourning," as thousands were killed by disease from contact with the original pilgrim settlers. The feel-good story I remember being taught in elementary school of pilgrims and Wampanoag people bonding over the first Thanksgiving is not an accurate history.
To show respect and care for Indigenous peoples this Thanksgiving weekend, we must acknowledge the history and roots of the land we all are fortunate to live on. Ask yourself what you already know about the history of Indigenous peoples in the U.S. and find out more. Modern Tucson lies on the ancestral lands of the Tohono O'odham, Pascua Yaqui, and other Indigenous peoples.
To help celebrate Native American Heritage Day more than one day a year, here are some incredible Picture, Middle Grade, and Young Adult books all written by fabulous Indigenous authors.
---
Picture Books:
We Are Still Here!: Native American Truths Everyone Should Know written by Traci Sorrell and illustrated by Frané Lessac
This vibrant picture book follows twelve Native American children as they present a wide variety of Native issues, laws, and successes both historical and modern. Alongside each twist and turn in life for Native Americans, the resounding chant remains the same: we are still here! For an educational yet still heartwarming look into the resilience of Native Americans, you'll want to get your hands on this book.
I Sang You Down from the Stars written by Tasha Spillet-Sumner and illustrated by Michaela Goade
This gorgeous watercolor masterpiece celebrates both Indigenous traditions and the magic of a mother's love. The narrator of this book works to collect special gifts for her coming baby—a white feather, sage, and a smooth river stone—but when the baby arrives, the mother comes to realize that her child also comes with their own special gifts.
Fry Bread: A Native American Family Story written by Kevin Noble Maillard and illustrated by Juana Martinez-Neal
Fry Bread is a warm exploration into Native American cultures and how fry bread is important to many families. The book tells us how the dish is made, served, and shared, in addition to its historical and cultural context for Native peoples across America. This equally mouth-watering and heart-warming book even has the author's own fry bread recipe inside!
---
Middle Grade Books:
Race to the Sun by Rebecca Roanhoarse
Seventh-grader Nizhoni Begay has started detecting monsters around her lately, like her dad's new boss Mr. Charles. But Nizhoni's father is skeptical at her insistence that Mr. Charles is bad news, so when their father disappears and leaves only a message of "Run!", Nizhoni, her best friend Davery, and her little brother Mac must enlist the help of the Diné Holy People to rescue him. If the trio can reach the House of the Sun, they will be given the tools they need to defeat Mr. Charles' monsters— but they'll need more than that to be real heroes.
Ancestor Approved: Intertribal Stories for Kids edited by Cynthia Leitich Smith 
This stunning collection of stories by Indigenous authors is all centered around one event: a powwow. Members of different tribes from all over North America come together to celebrate their cultures through sharing food, artwork, and dancing. These poignant stories touch on heartbreak, trauma, and laughter, but best of all showcase Indigenous joy.
Rez Dogs by Joseph Bruchac 
This verse novel follows a young Wabanaki girl, Malian, as she spends her time during the COVID-19 pandemic with her grandparents on their reservation. Malian is quick to notice how everyone on the reservation works to take care of each other. She spends time listening to her grandparents' stories about surviving through hard times and comes to realize that her family will survive this, too.
---
Young Adult Books:
Elatsoe written by Darcie Little Badger and illustrated by Rovina Cai
When 17-year-old Elatsoe's cousin dies in a mysterious accident, she's determined to find out the details of his death. Part hard-boiled detective novel, part paranormal fantasy, this stunning debut follows a Lipan Apache girl to dark and treacherous places as she searches for justice. In an America shaped by ghosts, monsters, and Indigenous legends, Elatsoe must use her investigative insight and supernatural abilities to defeat an insidious evil.
Don't forget to keep an eye out for Darcie Little Badger's new novel: A Snake Falls to Earth, which was released just this week!
Firekeeper's Daughter by Angeline Boulley
18 year-old Daunis Fontaine doesn't feel like she belongs anywhere—whether that's in her hometown or on the nearby Ojibwe reservation. Daunis is forced to push her dreams of studying medicine aside to take care of her mother after a family tragedy. She meets Jamie, a charismatic member of her brother's hockey team, but has the feeling that he's hiding something. After witnessing a shocking murder, Daunis is inserted into a criminal investigation though she remains determined to use her wits to investigate things herself. This fast-paced thriller centers on the feelings of community, belonging, and the strength of one young Anishinaabe kwe (Ojibwe woman).
Hunting by Stars by Cherie Dimalaine
After natural disasters and disease ravaged the world, many people stopped dreaming. This makes it difficult to rebuild society, so when government agencies realize that Indigenous people in North America can still dream, residential schools begin to re-open to try and steal those dreams from them. 17-year-old French has lost many to these schools, so he moves north with another group to try and build a community. But when French wakes up imprisoned, he must decide what he's willing to sacrifice in order to escape. 
PRR Assistant Director, Grace Kennedy