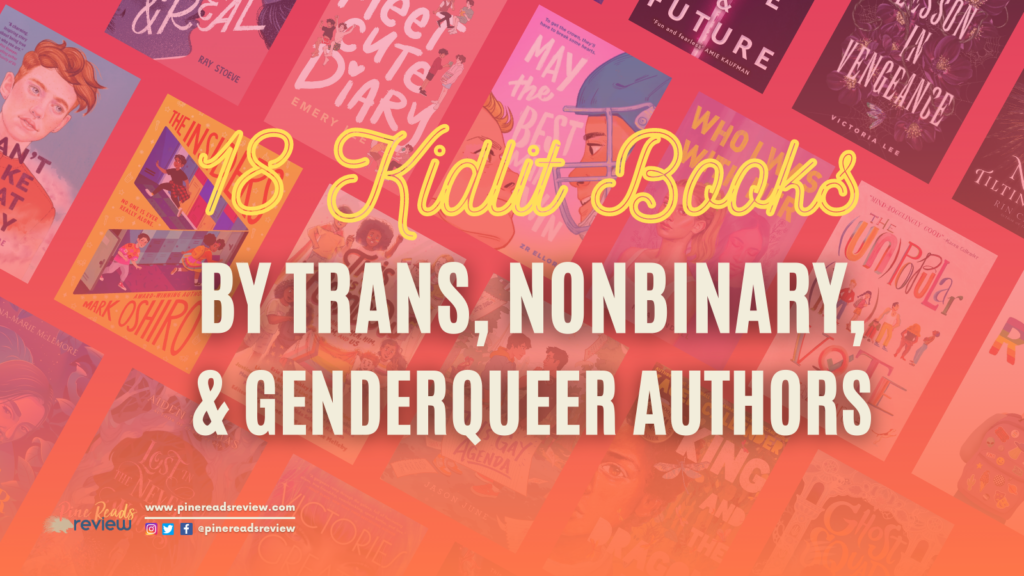 It's always a great day to support trans, nonbinary, and genderqueer authors. From contemporary romances to epic fantasies and the first LGBTQIAP+ middle-grade fiction anthology, check out these 18 upcoming and already released titles from some of children's and YA literature's most talented storytellers. Happy reading, everyone!
---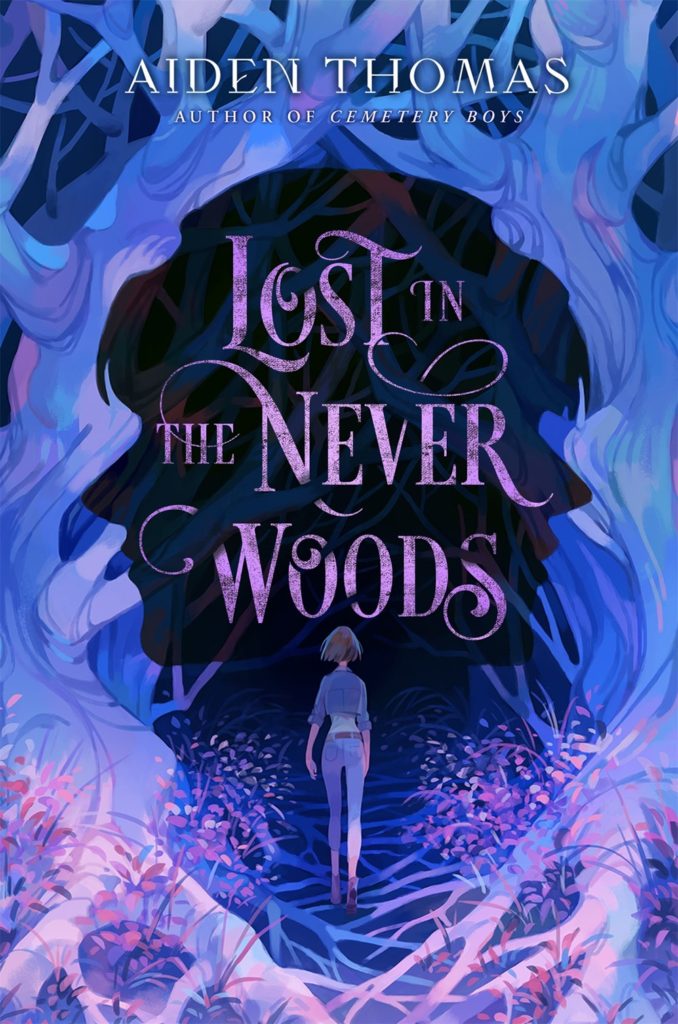 Out Now from Swoon Reads
If you absolutely loved Thomas' debut Cemetery Boys (and I mean, who didn't?) then you have to pick up a copy of their newest release, Lost in the Never Woods. In this spooky retelling of Peter Pan, it's been five years since Wendy's two brothers vanished in the woods near her hometown of Astoria, Oregon. When children start disappearing again, a mysterious boy named Peter asks for her help saving the missing kids. Will Wendy and Peter find out what's been haunting the town before it's too late? Or will the eerie woods swallow them whole? Grab a comfy blanket and your favorite snack, because this definitely seems like a one-sitting read to us! 
---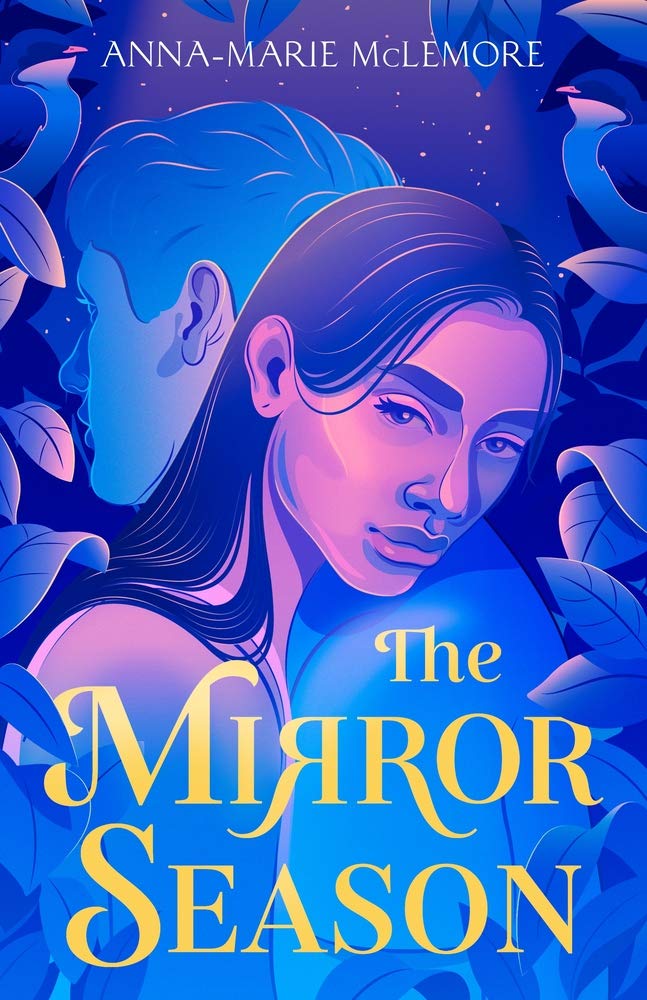 Out Now from Feiwel & Friends
If you're not already familiar with the absolute icon who is Anna-Marie McLemore, then you're seriously missing out. Not only is their newest release, The Mirror Season, one of our most anticipated reads of the year, but their entire backlist is completely magical and transformative. After Graciela Cristales and a boy she barely knows are assaulted at the same party, Ciela loses her bisabuela's power to tell exactly what kind of pan dulce someone will need, and strange mirrored glass appears all around her. She is even more surprised to see the boy, Lock, at school, especially when he barely remembers anything about that night. When Ciela cautiously agrees to help him figure out what happened, their newfound bond may just be the first step toward healing.
---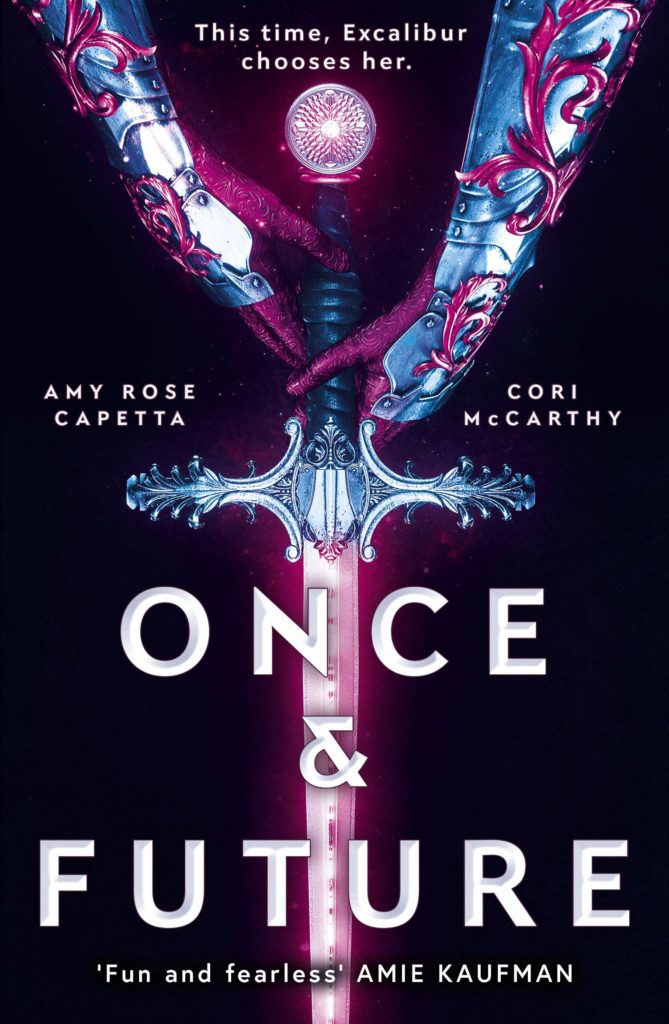 Once & Future by A.R. Capetta and Cori McCarthy
Out Now from Little, Brown BFYR
In this genderbent, space opera retelling, Ari Helix crash-lands on Earth, pulls a magical sword from its resting place, and discovers she's the 42nd reincarnation of King Arthur. (Wow, that's a lot for one teenager to process.) When she meets a pubescent Merlin who has aged backwards over time, the two embark on a quest to stop the centuries-old curse that keeps Arthur coming back to life, bringing them face-to-face with the tyrannical corporation that rules the galaxy. Equal parts hilarious and epic, don't miss this one-of-a-kind sci-fi adventure from author-duo A.R. Capetta and Cori McCarthy!
---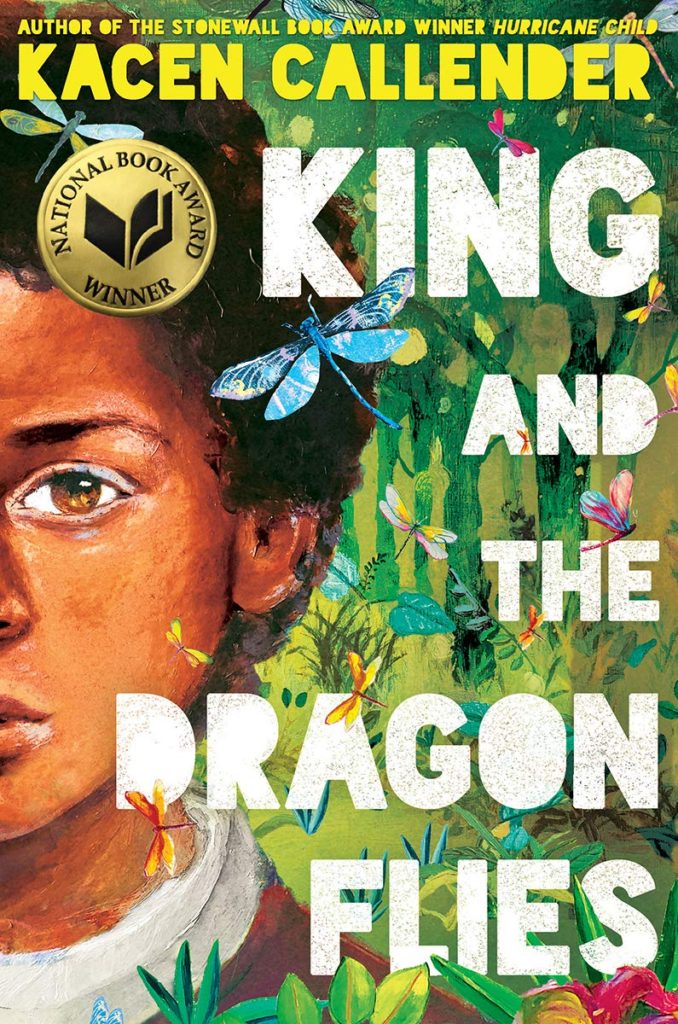 Out Now from Scholastic Press
After the death of his older brother, twelve-year-old Kingston "King" James is sure that Khalid is now a dragonfly living near the bayou of their small Louisiana town. While Khalid still comes to him in dreams, King struggles with his grief, and the fact that he might be gay. To complicate matters more, his ex-best friend, Sandy, runs away from home and King is the only one who knows where, and why, he is hiding. Presented with an opportunity to heal old wounds, and maybe sort through his own conflicted feelings, King finds his way toward self-acceptance and true friendship. It's no secret that I love Kacen Callender. Seriously, I recommend Felix Ever After to basically every person I talk to. (Sorry, to all the baristas at my local Starbucks; I can't help it.) Their most recent middle-grade novel, King and the Dragonflies, is just as poignant and utterly stunning. And if you don't trust my opinion (no hard feelings; I get it), then please turn your attention to the 2020 National Book Award for Young People's Literature.
---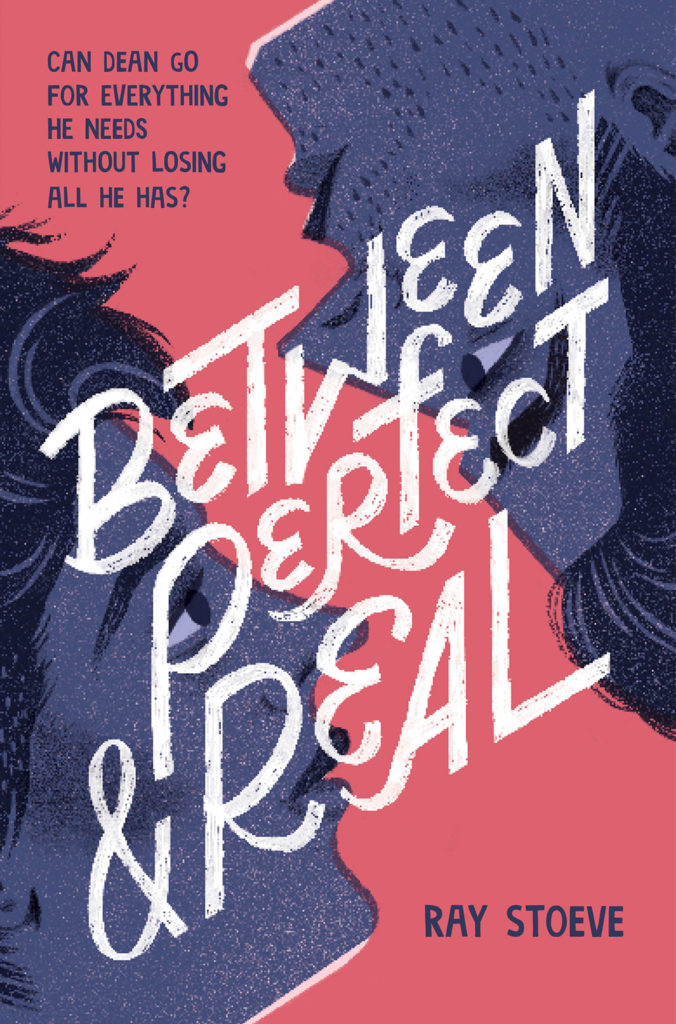 Release Date: April 27, 2021 from Amulet Books
In Stoeve's touching YA debut, high school senior Dean Foster knows that he's trans—even if everyone thinks he's a lesbian, including his family, friends, and girlfriend. When he's cast as a "nontraditional" Romeo in the school play, Dean thinks it might just be better to wait to come out until college. But as Dean steps further into the role, he realizes that he wants everyone to see him for who he really is, and not just on-stage. Listen: I'm already crying from the title alone, so I can't imagine what will happen when I actually read this book. Theatre shenanigans, OwnVoices trans rep, and senior year stresses—what more could we want? If you need me, I'll be counting down the days until April 27th. (Don't forget to check out Ray Stoeve's "YA/MG Trans and Nonbinary Voices Masterlist" for more OwnVoices recs!) 
---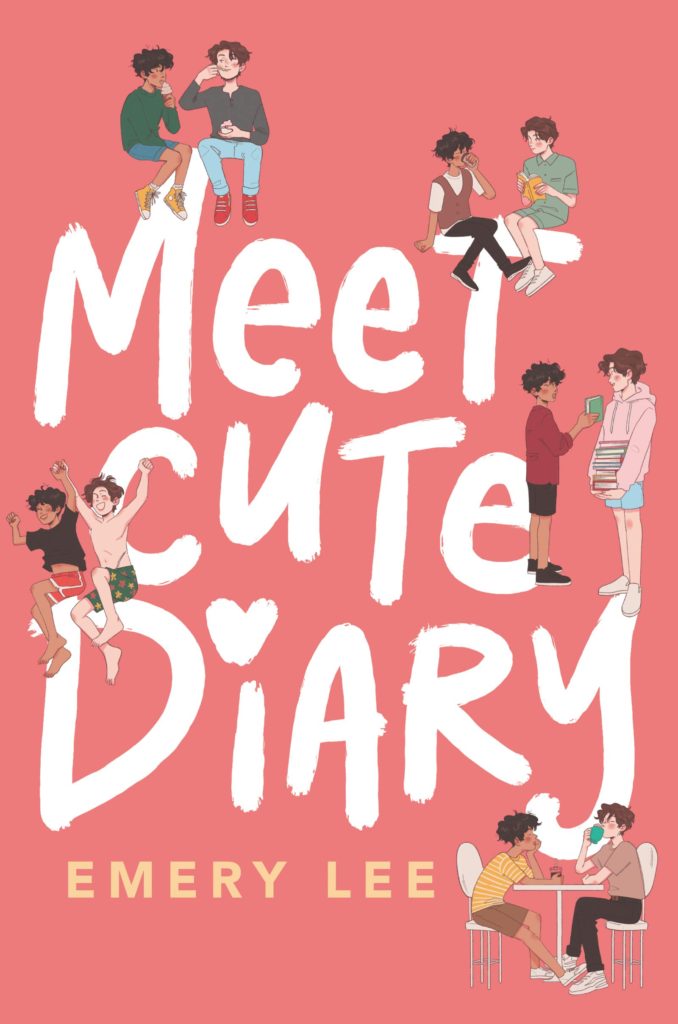 Release Date: May 4, 2021 from Quill Tree Books
There's no use beating around the bush: Meet Cute Diary is hands-down one of my most anticipated reads of 2021. The cover? Perfect. The concept? So good. The title? Literally kills me every time. Transgender teen Noah Ramirez is the creator of The Meet Cute Diary, a popular blog all about trans happily ever afters, but what no one knows is that all the stories are fake. When someone reveals the truth, Noah must prove otherwise, a feat he thought all but impossible until the charming Drew walks into his life. Emery Lee's debut YA rom-com is too much goodness for my wee heart to handle. (*takes a deep breath*) I AM SO EXCITED FOR THIS BOOK. Don't miss the amazing pre-order campaign!
---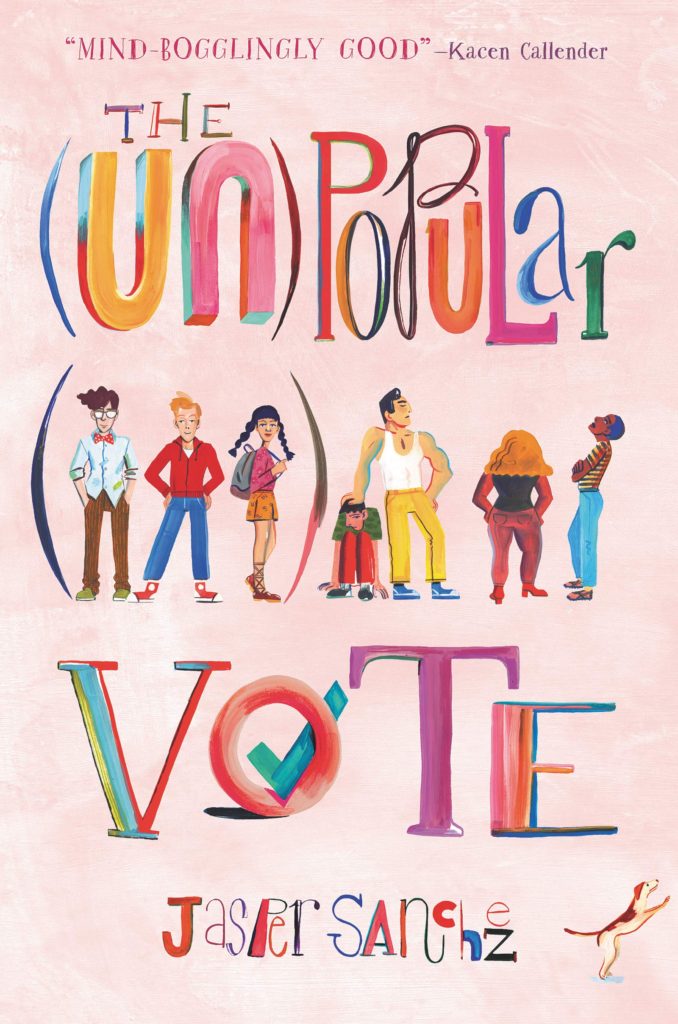 Release Date: June 1, 2021 from Katherine Tegen Books
Pitched as "Red, White, & Royal Blue meets The West Wing," it's safe to say I'm completely sold on Jasper Sanchez's debut YA. With a congressman for a father, transmasculine teen Mark Adams knows more about the cutthroat world of politics than most kids his age, particularly when it comes to optics. So to protect his father's political career, Mark keeps his identity a secret and just pretends to be the cis guy everyone thinks he is. That is, until he decides to campaign for student body president against a fellow student spewing dangerous rhetoric. But running for school office in a town he didn't grow up in is more than a little difficult, especially with people trying to silence, bully, and out him at every turn. Blurbed by Kacen Callender as "mind-boggling good" (I told you guys; I'm a Callender superfan), The (Un)Popular Vote marks the emergence of a fantastic new voice in YA literature. I simply cannot wait to dive in!
---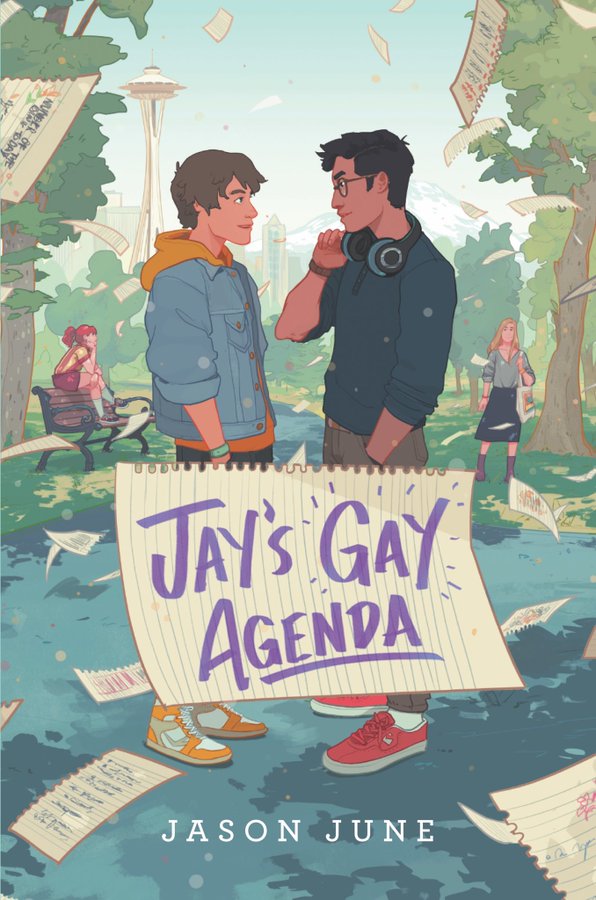 Release Date: June 1, 2021 from HarperTeen
Okay first, that cover has completely stolen my heart. I guess I'm just a sucker for two characters staring lovingly into each other's eyes. Anyway, Jason June's debut YA is a queer rom-com that will surely sweep readers off their feet from the very start. As the only out gay kid in his small rural Washington town, high school senior Jay Collier can't help but day-dream about love while all his straight friends talk about hookups and relationships. As he compiles a list of all the romance-related things he hopes to one day experience—his Gay Agenda, if you will—the chance to actually start living it arrives when his family suddenly moves to Seattle. At a new school with a vibrant queer community, Jay finally feels like he belongs and can maybe even fall in love himself—or at the very least start figuring out what that means. Full of heart and humor, this sex-positive story should be at the top of your TBR pile.
---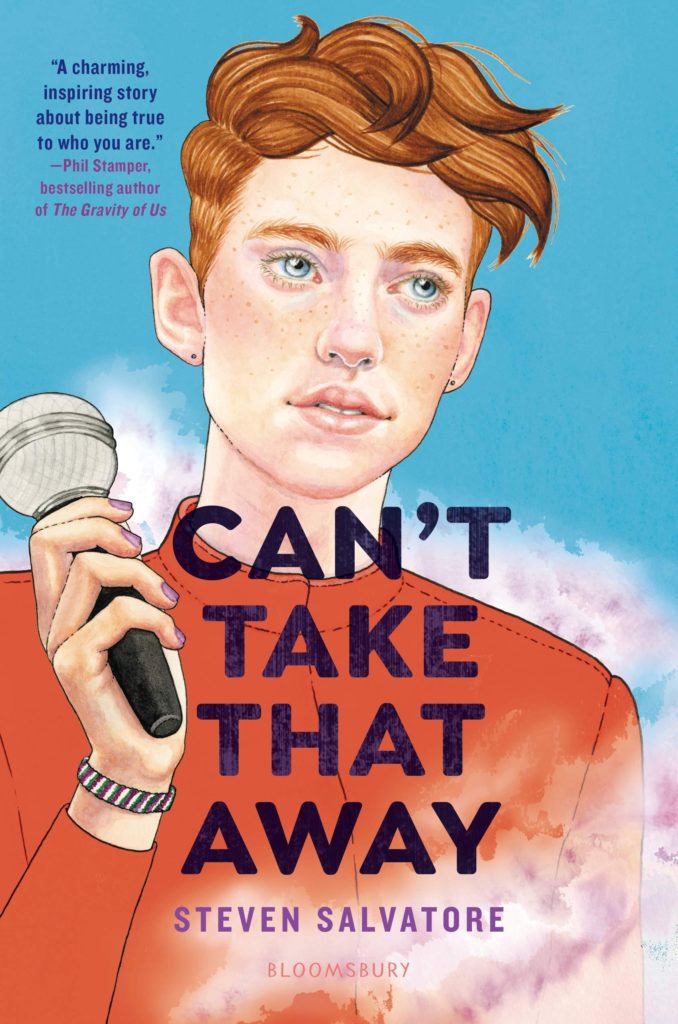 Out Now from Bloomsbury YA
From the Mariah Carey-inspired title alone, Can't Take That Away promises to be the empowering, music-infused YA debut we've been waiting for. There's no way around it: Carey Parker is destined to be a star. But despite their incredible singing talent, dealing with a traumatic incident involving a homphobic classmate alongside their grandmother's dementia is a lot for any teen to handle. So when charming singer-songwriter Chris waltzes into their life, Carey decides to try out for the role of Elphaba in their school's production of Wicked. Facing prejudice from those around them, Carey and their friends must fight for their rights in this inspiring story of one genderqueer teen finding their voice. 
---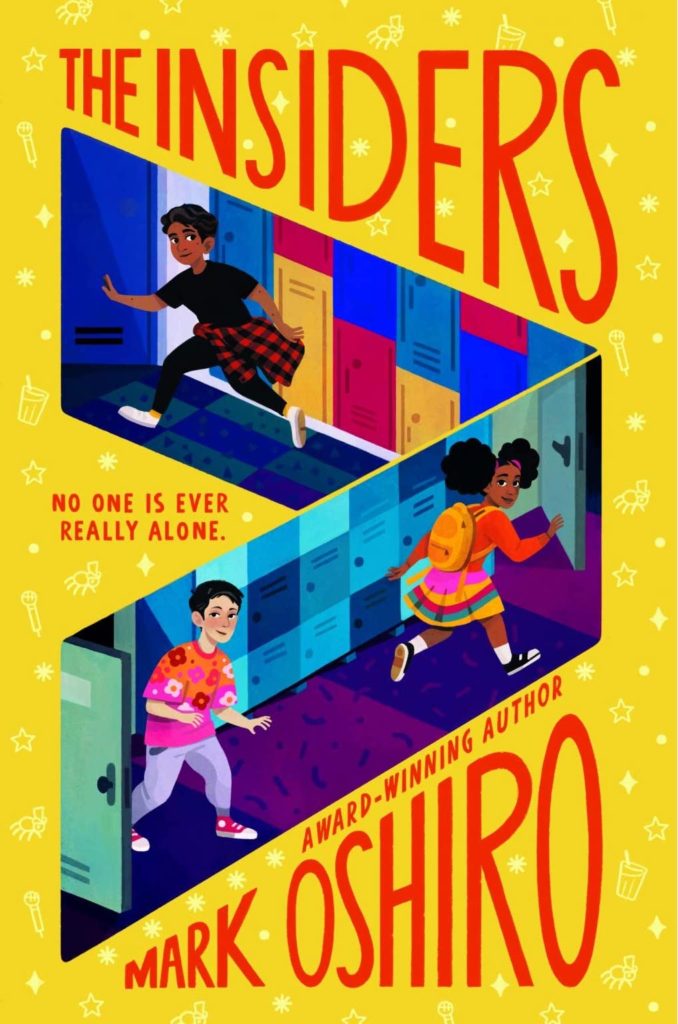 Release Date: September 21, 2021 from HarperCollins
Mark Oshiro's debut middle-grade is set to become an instant favorite among readers everywhere. Before moving to a new city, Héctor Muñoz thought being gay didn't mean feeling different—but he couldn't feel more alone at his new school. After a visit to the janitor's closet sends him to a strange room that connects him with two other kids from across the country, his life might just change for the better. Full of magical twists, new friendship, and Oshiro's signature voice, The Insiders can't be missed! (And don't forget to check out their other award-winning YA novels, Anger is a Gift and Each of Us a Desert.)
---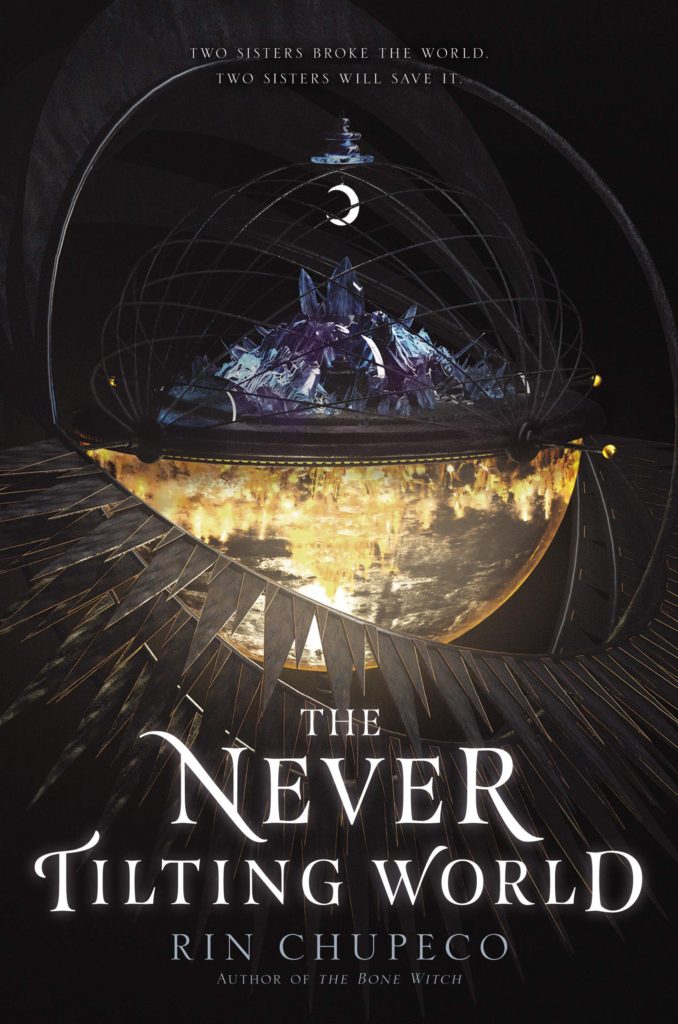 Out Now from HarperTeen
"Frozen meets Mad Max." I repeat, this book is described as "Frozen meets Mad Max." From the author of The Bone Witch series comes an epic YA fantasy duology all about sisterhood, elemental magic, and star-crossed romance. Seventeen years ago, one of the twin goddesses ruling Aeon defied an ancient prophecy and betrayed her sister, splitting their world in two. With their planet no longer spinning, a great Abyss now divides the two realms into those of night and day. When Haidee and Odessa, the daughters of each goddess, are called back to the sight of the Breaking, these two young goddesses set out on a perilous journey to heal their world no matter the costs. Now, I don't know about you, but my heart is racing just from the summary alone. And don't worry, The Ever Cruel Kingdom is also out, so you won't have to wait before diving into the thrilling sequel! 
---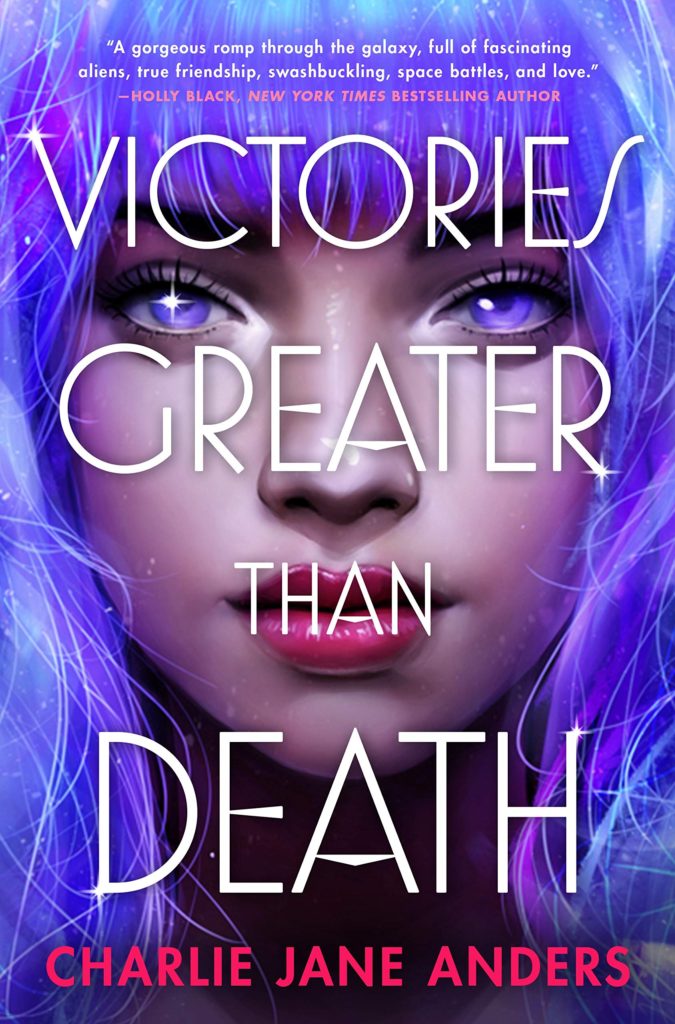 Release Date: April 13, 2021 from Tor Teen
For anyone who, like me, has been waiting for bestelling adult author Charlie Jane Anders to cross over into the YA realm, Victories Greater Than Death is a much-anticipated 2021 release. As a human clone of the most brilliant alien commander in the galaxy, Tina has always been fated for greatness. But when she and her crew are thrust into an intergalactic war where they have to save the world, her destiny may prove more than she expected. With a stunning cover, queer romance, and all the makings for an adventurous romp through the stars, don't wait to preorder this one!
---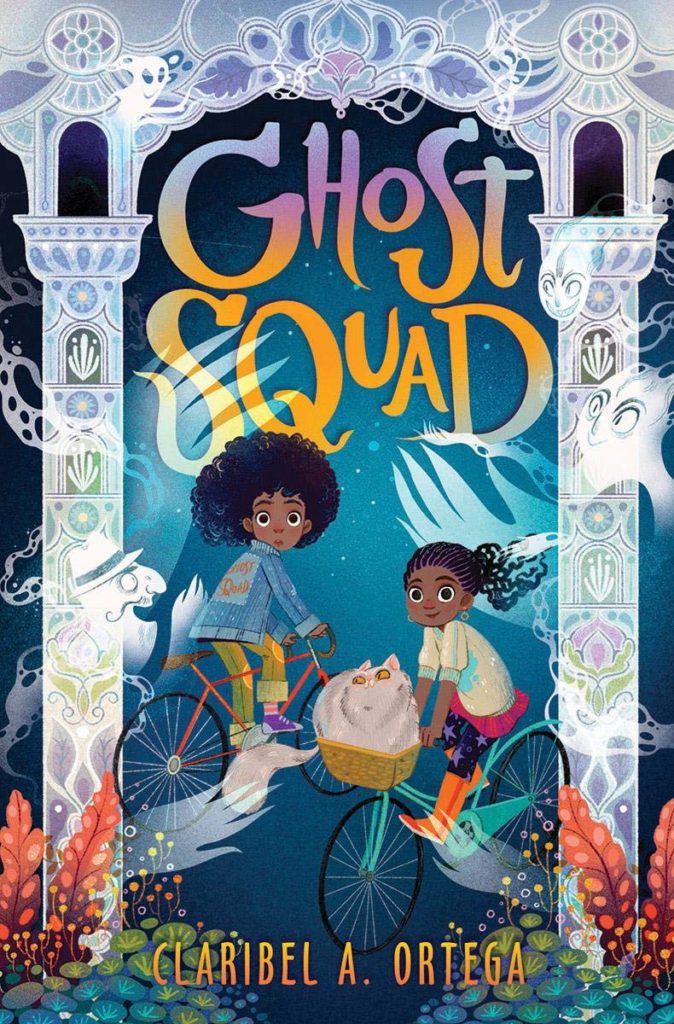 Out Now from Scholastic Press
Despite the veritable chaos that was Spring 2020, Claribel A. Ortega's spooky debut definitely helped cut through the bleaker moments. In this supernatural middle-grade fantasy, Lucely Luna and her best friend, Syd, accidentally cast a spell that awakens malicious spirits bent on wreaking havoc in their hometown of St. Augustine. With Halloween on the horizon, these two young heroes team up with Syd's witch grandmother, Babette, and her tabby cat, Chunk, to solve this paranormal pickle before things get out of hand. Now, if that doesn't sound like some phantasmal fun, then I don't know what does. Plus, I just can't get enough of that gorgeous cover art. 
---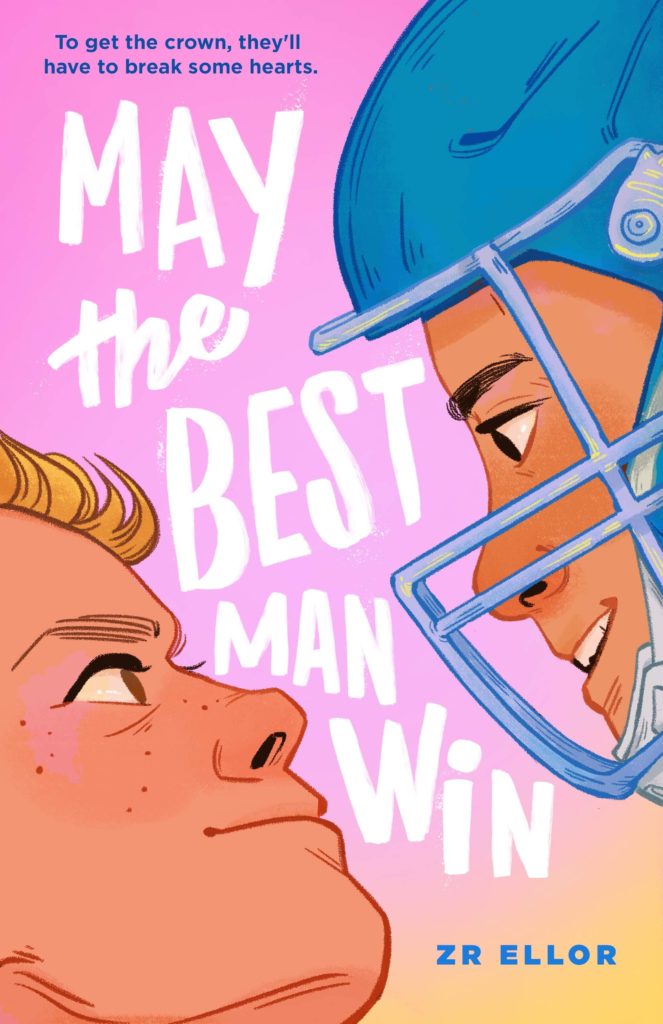 Release Date: May 18, 2021 from Roaring Brook Press
I know we already mentioned Z.R. Ellor's contemporary YA debut in our blog about our most-anticipated reads in the first half of 2021, but I'm gonna bring it up again (#sorrynotsorry) because this book deserves all the hype and more. After coming out as trans in his senior year, setting off bigotry from both fellow students and the school administration alike, Jeremy Harkiss decides to shove it to transphobia (as one should) and run for Homecoming King (as one also should). The only problem is that his ex-boyfriend and current football star, Lukas Rivers, is also campaigning for the crown—and he's not going down without a fight. With enemies-to-lovers, second chance romance, and the promise of plenty of queer yearning (just look at the *chef's kiss* cover), May the Best Man Win will surely capture the hearts of readers everywhere. 
---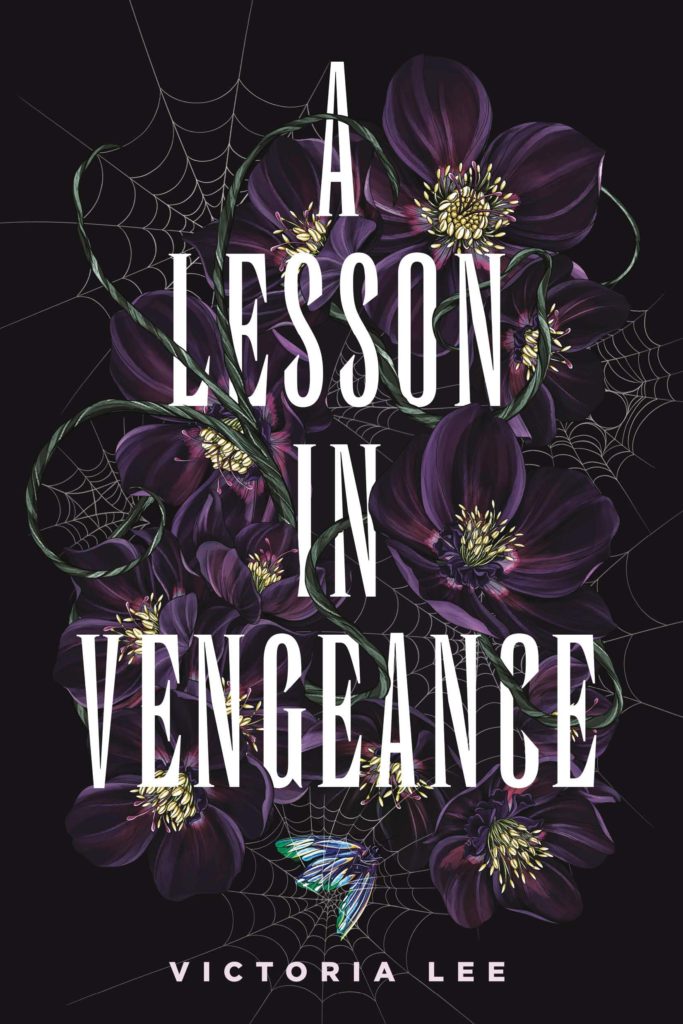 Release Date: August 3, 2021 from Delacorte Press
Dark academia but sapphic. That's it. That's the tweet. After the tragic death of her girlfriend a year before, Felicity Morrow has finally returned to Dalloway School, an old and eerie boarding school in the Catskills. Rumor has it that her very dorm room is haunted by the Dalloway Five, the spirits of five students who were accused of witchcraft and died under mysterious circumstances. Felicity used to be obsessed with the school's occult history, but is now focused solely on graduating. That is, until eccentric prodigy novelist Ellis Haley arrives and recruits Felicity's help in researching the Dalloway Five for her second novel. As history threatens to repeat itself, the two girls may be in more danger that they realize. This dark and twisty YA thriller from the author of The Feverwake series is shaping up to be an unforgettable read. Just remember to keep the lights on for this one. 
---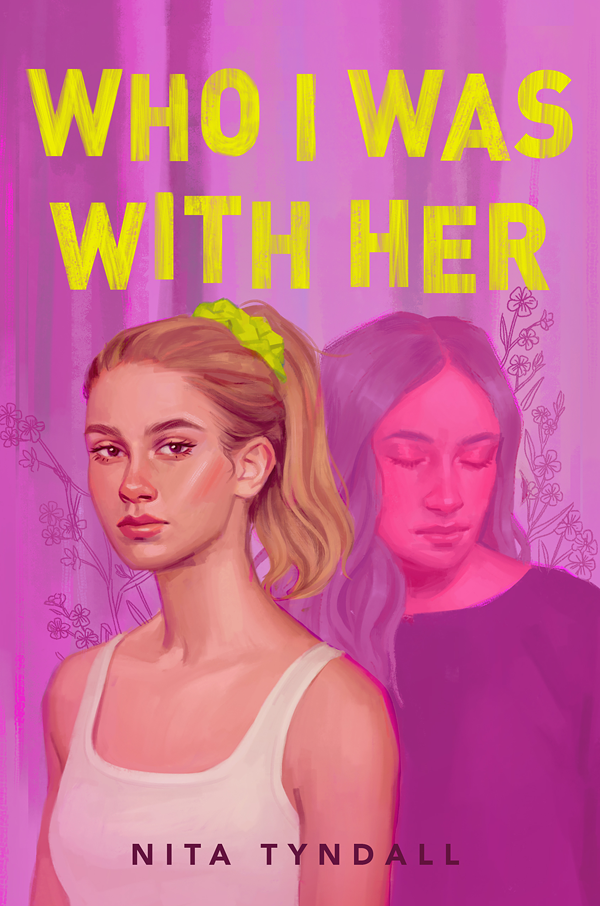 Out Now from HarperTeen
Corrine Parker is in love with Maggie Bailey, her secret girlfriend and captain of her high school's rival lacrosse team, even if she's not ready for everyone to know she's bisexual. But then Maggie dies and Corrine is heartbroken, left with no one to speak to about a relationship most didn't even know existed. When Corrine turns to Elissa, Maggie's ex and perhaps the only person who understands what she's going through, things get even more complicated as feelings, both past and present, collide. Nita Tyndall's poignant YA debut explores grief, identity, and coming out with nuance and honesty. Don't wait to pick this one up! 
---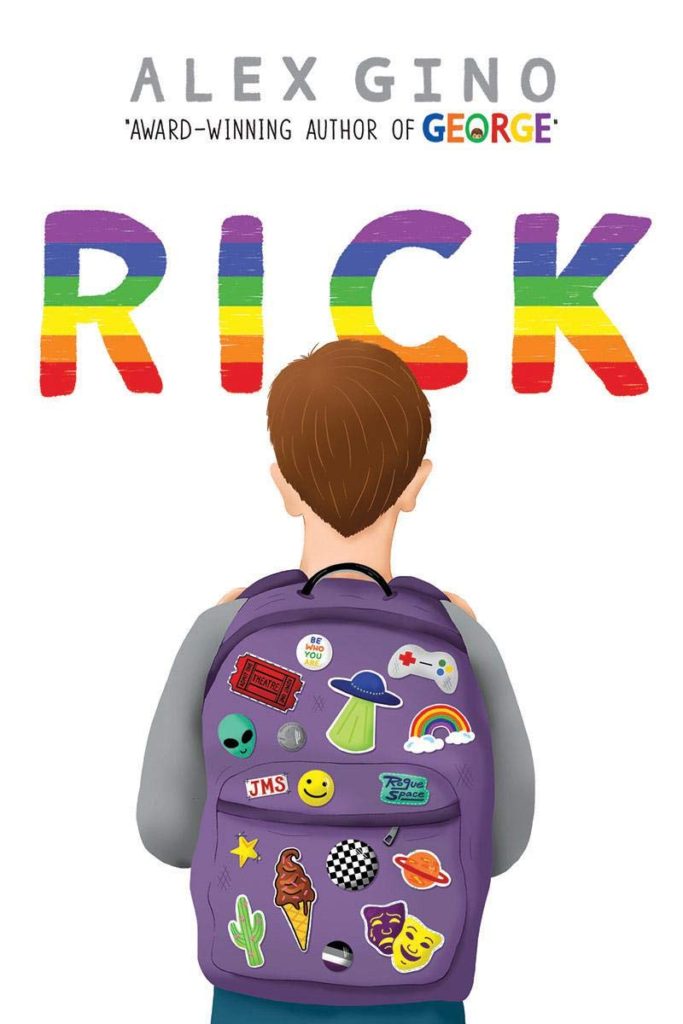 Rick by Alex Gino
Out Now from Scholastic Press
Before entering middle-school, Rick had never given much thought to his identity, but everything changes when a fellow student introduces him to the Rainbow Spectrum Club, filled with kids of many different sexualities, genders, and identities. Confronting both his jerk of a best friend and his own feelings, Rick just wants his life to make sense. But to start figuring out what that means, Rick may just have to break free from old friendships and form new ones. This heartfelt and inclusive middle-grade novel from award-winning author, Alex Gino, is too good to miss. And don't forget to check out their other novels, George and You Don't Know Anything Jilly P!. 
---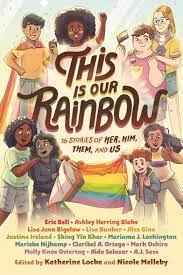 Release Date: October 19, 2021 from Alfred A. Knopf BFYR
In the first queer middle-grade fiction anthology, read stories from some of children's literature's most talented voices, including a few featured in this very list! This is Our Rainbow compiles poetry, comics, and short stories about LGBTQIAP+ characters and experiences with contributions from Eric Bell, Ashley Herring Blake, Lisa Jenn Bigelow, Lisa Bunker, Alex Gino, Justina Ireland, Shing Yin Khor, Mariama J. Lockington, Marieke Nijkamp, Claribel A. Ortega, Mark Oshiro, Molly Knox Ostertag, Aida Salazar, and A.J. Sass. The collection is edited by Katherine Locke and Nicole Melleby. (Sidenote: that cover is a masterpiece in and of itself.)  
PRR Assistant Director, Hannah Miller