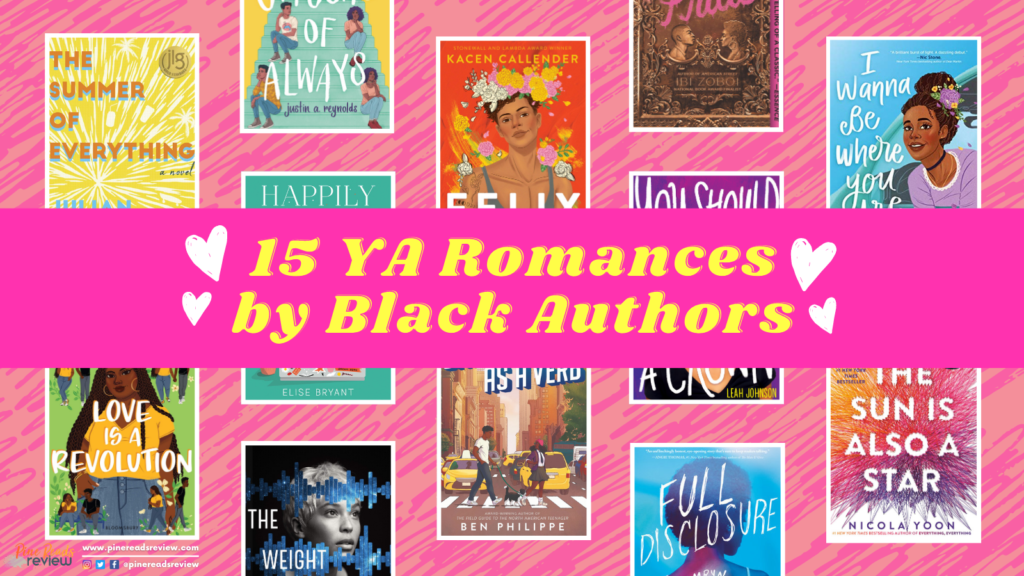 Love is in the air! Okay, maybe that's a bit much. But with less than two weeks until Valentine's Day, we've compiled some amazing YA romances from Black authors to dive into. From genre-bending science fiction to fantastic romantic comedies, there's a story for everyone to enjoy. Once you've picked out your next swoon-worthy read, check out our list of Black-owned independent bookstores at the bottom and press that order button! Happy reading! 
---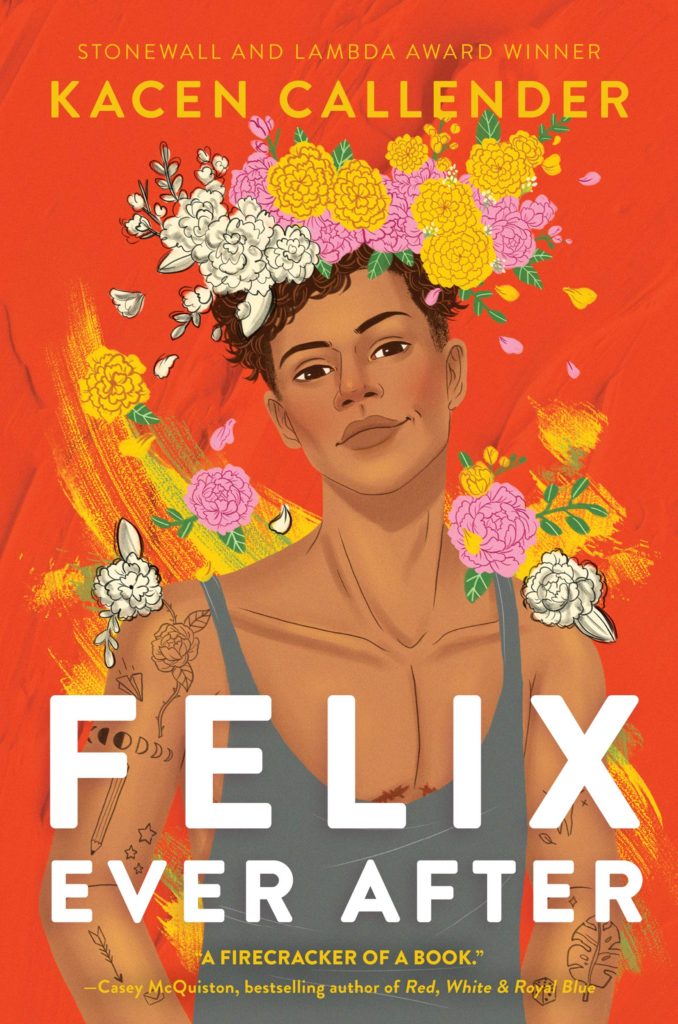 Felix Ever After by Kacen Callender (Balzer + Bray)
From the winner of the 2020 National Book Award for Young People's Literature comes a fantastic story of a queer, trans, Black teen's journey to find love and himself. When an anonymous transphobic bully starts messaging Felix —after posting his deadname and pictures from before his transition all over school—he devises a catfishing scheme to get revenge on the student he thinks is responsible. But in the process Felix lands himself in the middle of a quasi-love triangle and path toward self-discovery. 
---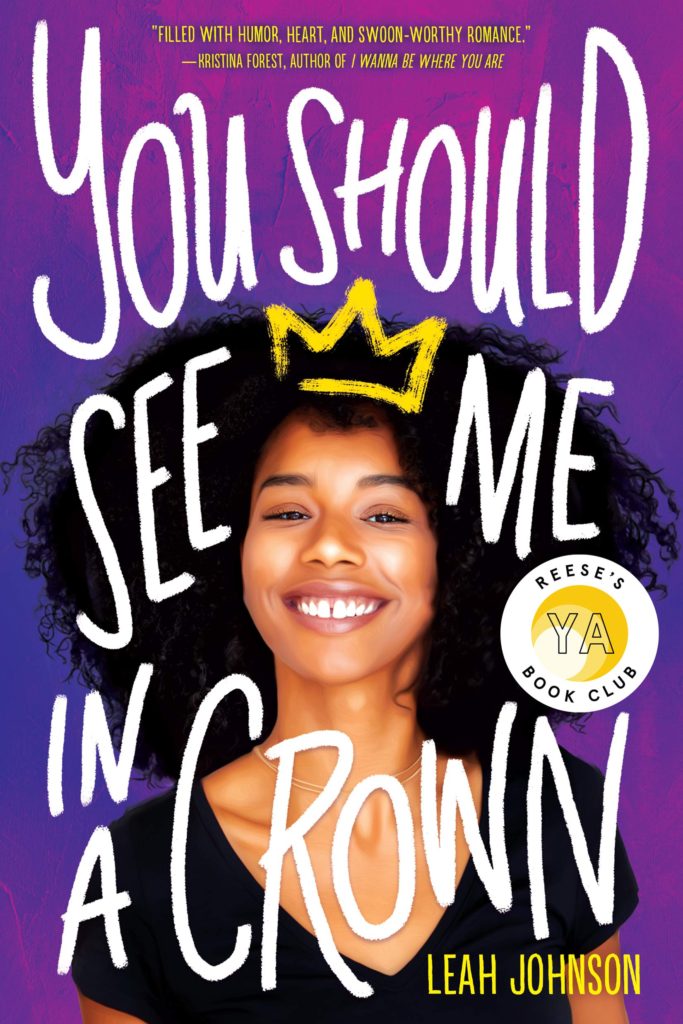 After her college financial aid falls through, high school senior Liz Lighty does the only thing she can think of—she runs for prom queen. With a scholarship promised to the winners, Liz hopes she can still have the future she's always wanted. That is, until she starts falling for fellow prom queen competitor Mack, putting her dreams and her heart on the line. Funny, smart, and indelibly romantic, You Should See Me in a Crown won't disappoint. And congratulations to Leah Johnson for her recent Stonewall Honor Book Award! 
---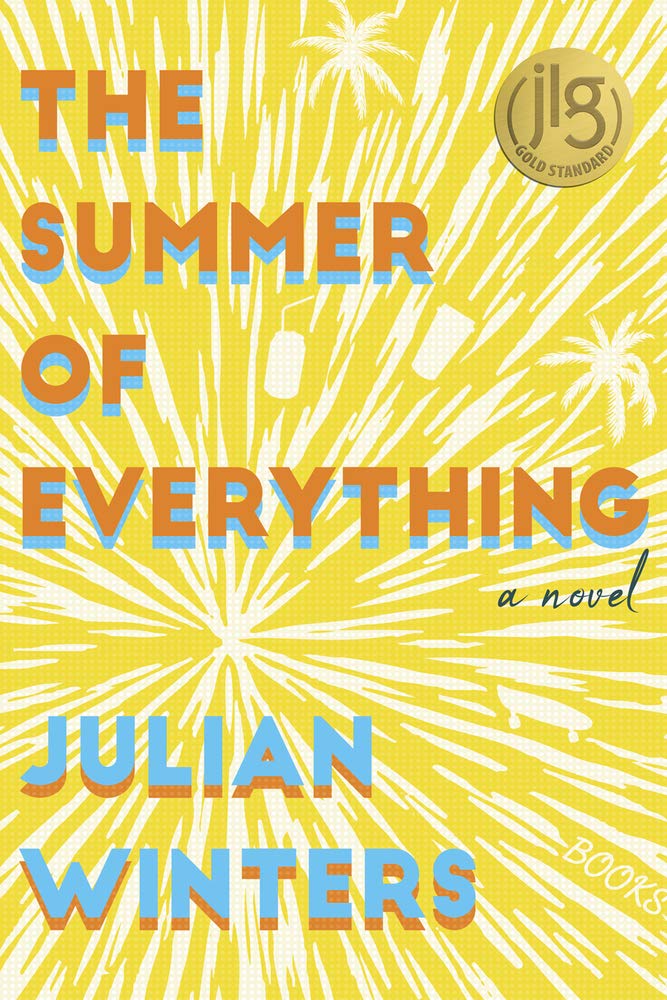 It's the summer before college and Wes Hudson has a few problems: a secret mega-crush on his best friend Nico; his favorite bookstore on the verge of shutting down; and absolutely zero clue what he wants to major in. With pitch-perfect summertime vibes, plenty of '90s music, and lovable characters, Julian Winters explores the pressures of adulthood with heart and humor. The Summer of Everything can't be missed! 
---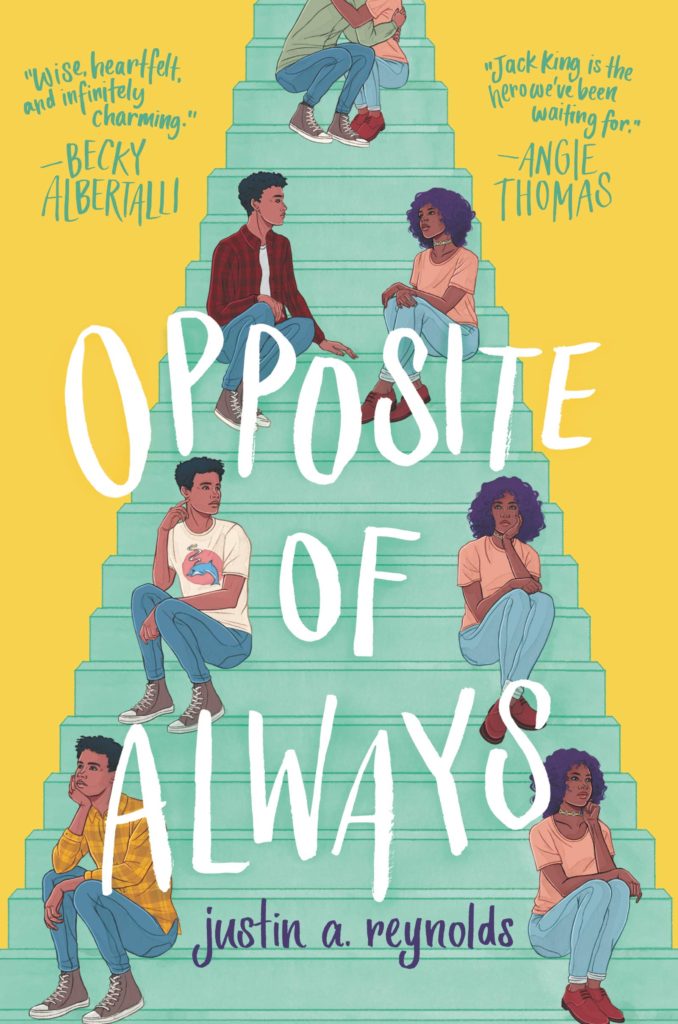 Opposite of Always by Justin A. Reynolds (Katherine Tegen Books)
Star-crossed love meets time travel in this emotional and romantic story from Justin A. Reynolds. When Jack and Kate meet at a party and immediately fall for each other, everything seems utterly perfect. But then Kate dies, and in a strange twist of fate, Jack is sent back in time to the moment they first meet. Slightly confused but grateful for a second chance, Jack may just have a shot at saving Kate's life—if messing with the space-time continuum doesn't cause him any trouble first. 
---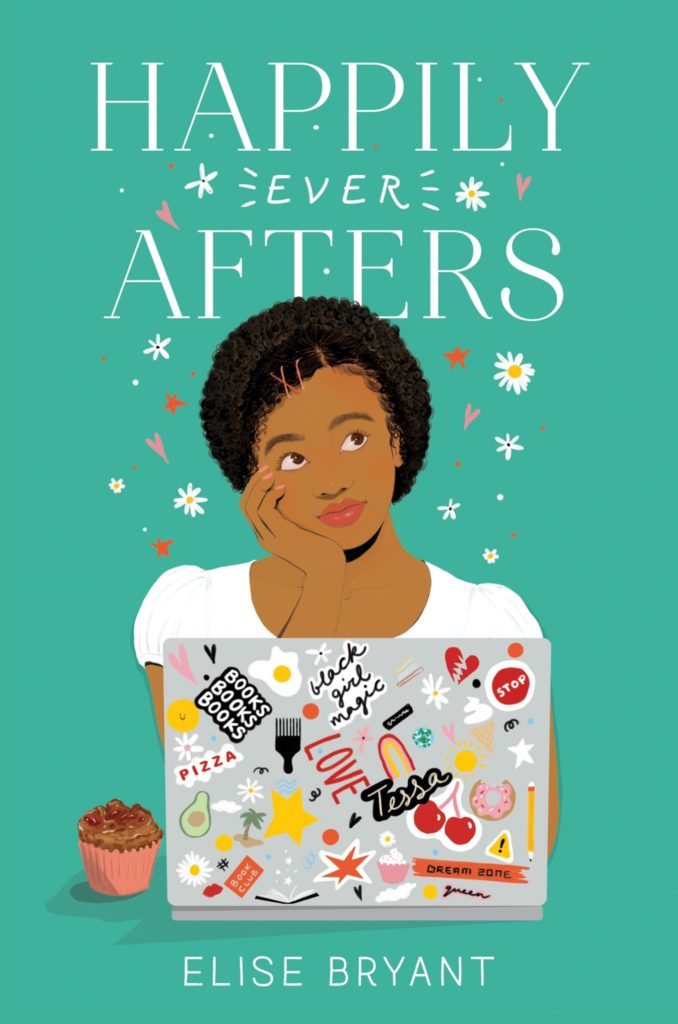 As one of our staff's most anticipated reads of 2021, Happily Ever Afters is sure to sweep readers off their feet. In this witty romantic comedy debut, sixteen-year-old Tessa Thompson is accepted into a prestigious creative writing program, taking her one step closer to becoming a romance novelist and finally seeing characters who look like her on-page. But when a bad case of writer's block stops her dreams dead in their tracks, Tessa sets off to find real-life inspiration by living her own happily ever after.  
---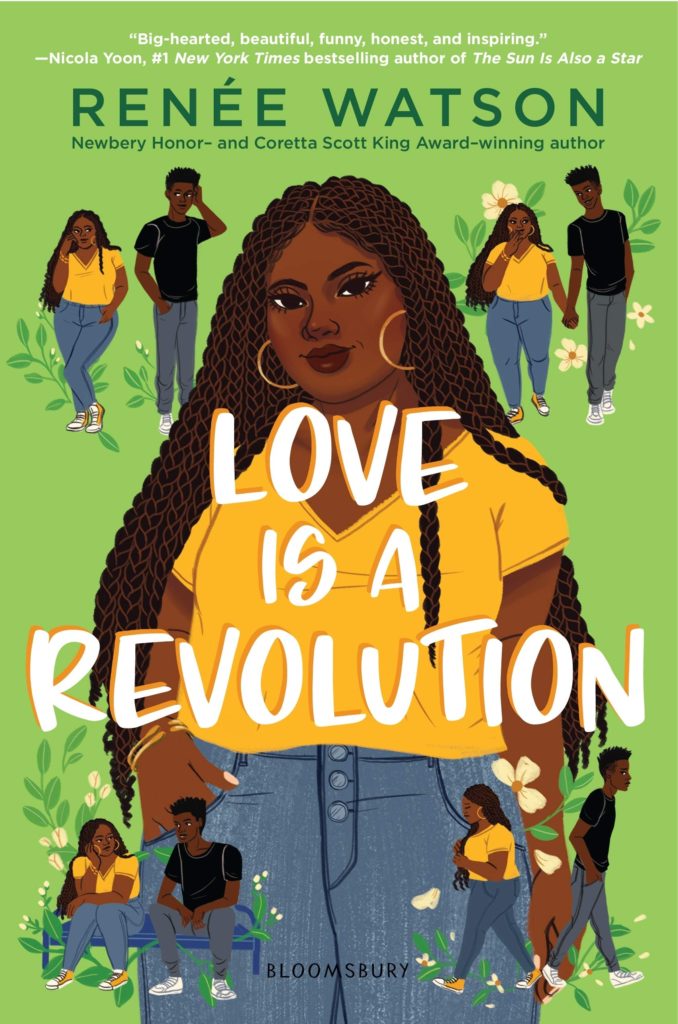 After reluctantly agreeing to join her cousin at an open mic, Nala Robertson finds herself falling for Tye Brown, a local activist and MC. In an effort to impress Tye, Nala tells a few tiny lies that end up being harder to keep up than she thought. As the two grow closer, Nala realizes that loving yourself is just as important—and revolutionary—as loving someone else. With fantastic body representation, a cast of complex characters, and swoony romance, Love is a Revolution will change lives and inspire hearts. 
---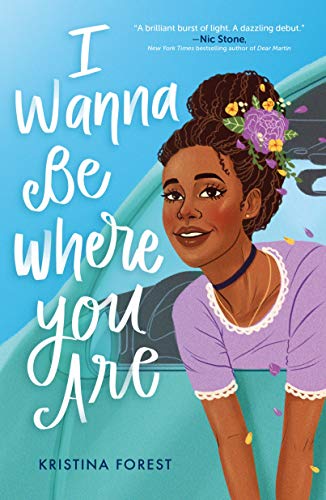 Chloe Pierce loves ballet. So with a chance to snag a spot at her dream school, Chloe goes against her mom's wishes and embarks on a secret road trip to the nearest audition nearly two hundred miles away. When her annoying neighbor Eli threatens to tell her mom unless he can hitch a ride, she has no choice but to agree, even if it means that his dog Geezer gets to come along too. Filled with highway shenanigans and charming romance, I Wanna Be Where You Are is the road trip rom-com we've been waiting for.
---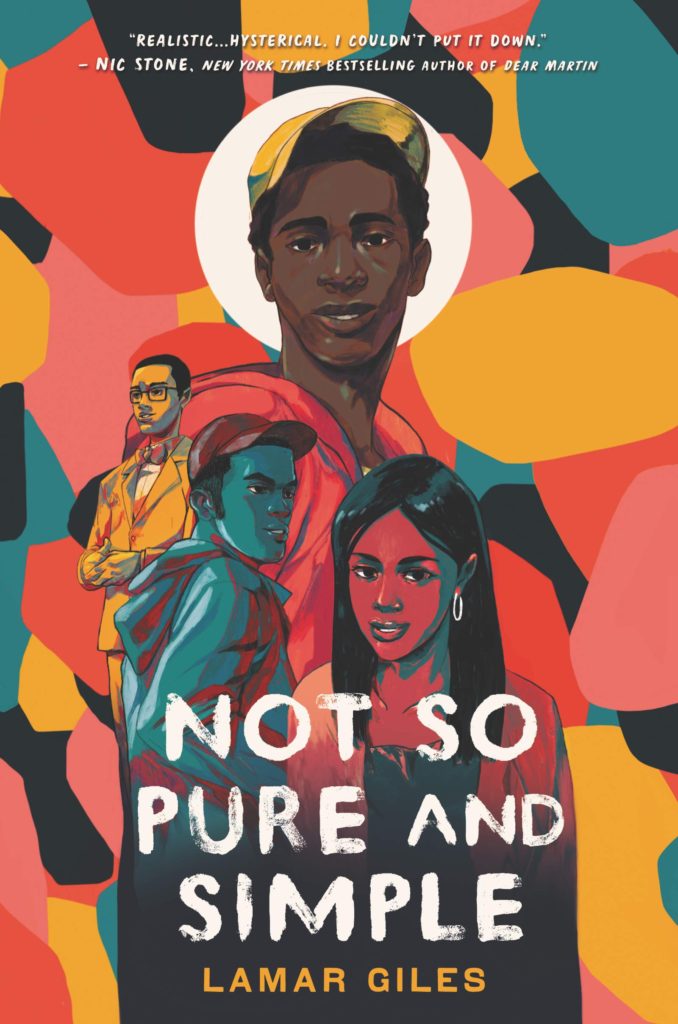 For as long as he can remember, Del has had a crush on Kiera Westing. So when Kiera is finally available during their junior year, he does whatever it takes to get close to her—even if it means unwittingly joining a Purity Pledge at his church. But with a slew of other boys vying for Kiera's attention alongside him, Del neglects to stop and ask what Kiera actually wants herself. Lamar Giles tackles toxic masculinity in his newest YA novel, proving that love is anything but simple.
---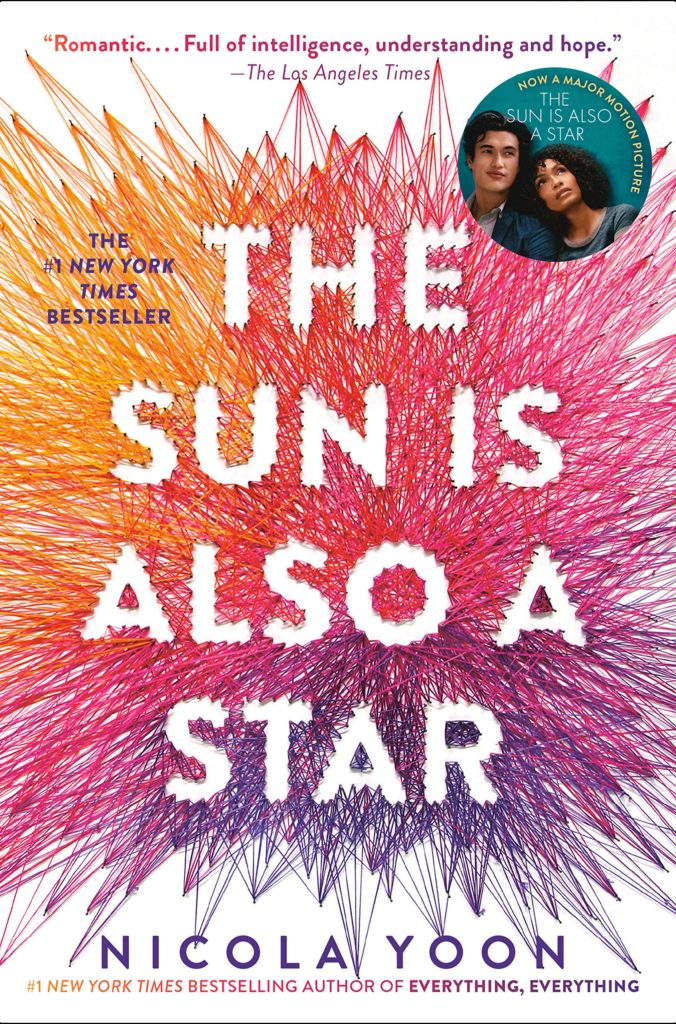 From New York Times bestselling author Nicola Yoon, The Sun is Also a Star is a poignant story of star-crossed love, immigration, and the immense weight of even the smallest moments in life. Natasha believes in science and facts—definitely not something as intangible as destiny. Daniel has always been a dreamer, even if familial expectations pressure him to be a good student and a good son. But when Natasha and Daniel unexpectedly meet, it seems like fate. The only problem is that in less than twelve hours Natasha's family will be deported back to Jamaica. So with time running out, they set off to spend one day together, and maybe even fall in love along the way. 
---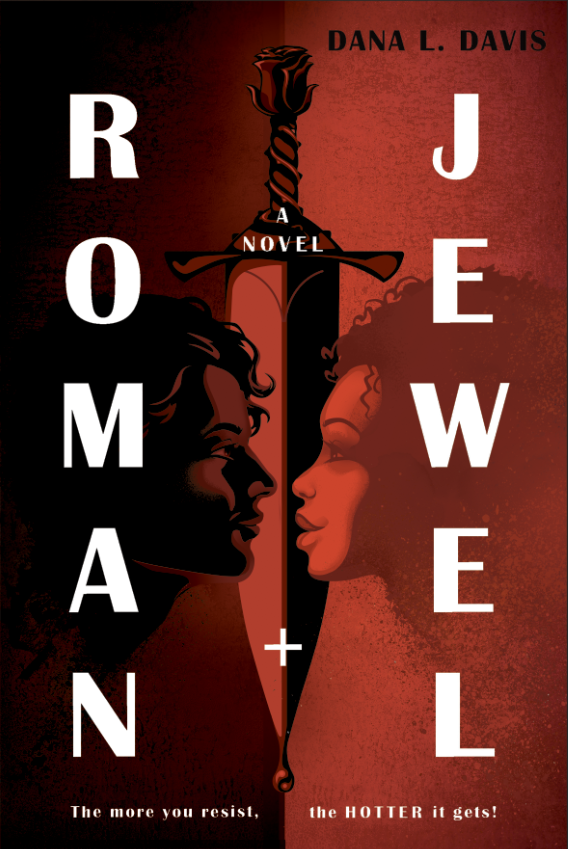 Roman and Jewel by Dana L. Davis (Inkyard Press)
After auditioning for the lead in Roman and Jewel, a modern hip-hopera reimagining of Romeo and Juliet, sixteen-year-old Jerzie Jhames thinks she's finally getting her big break on Broadway. Until she finds out that fame-obsessed superstar Cinny has snagged the titular role instead, and Jerzie is stuck as her understudy. To make matters worse, Jerzie may have a small crush on the actor playing Roman: the unfairly handsome and talented Zeppelin Reid. Broadway fans and Shakespeare connoisseurs unite because Roman and Jewel is set to be your new obsession.
---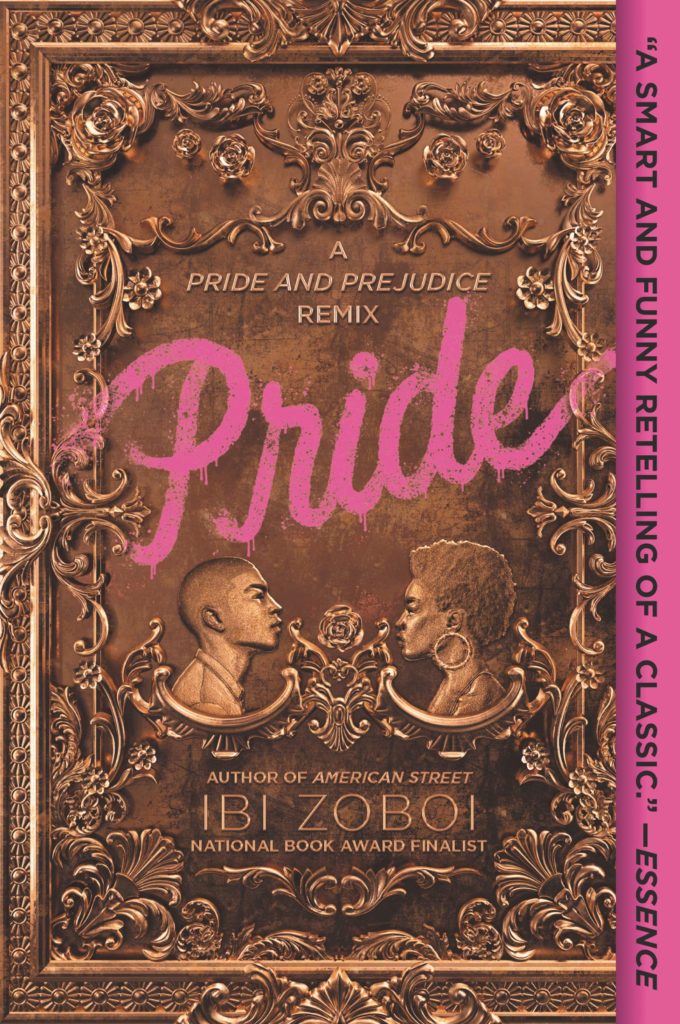 Pride by Ibi Zoboi (Balzer + Bray)
Speaking of romantic retellings, don't forget to snag a copy of this contemporary reimagining of Pride and Prejudice from the one and only Ibi Zoboi. When the wealthy Darcy family moves into Zuri Benitez's rapidly gentrifying Brooklyn neighborhood, she wants nothing to do with either of their handsome teenage sons—especially the arrogant Darius. But as Zuri tries to save her home from becoming unrecognizable, she finds herself growing closer to the one boy who just might be more than he seems. 
---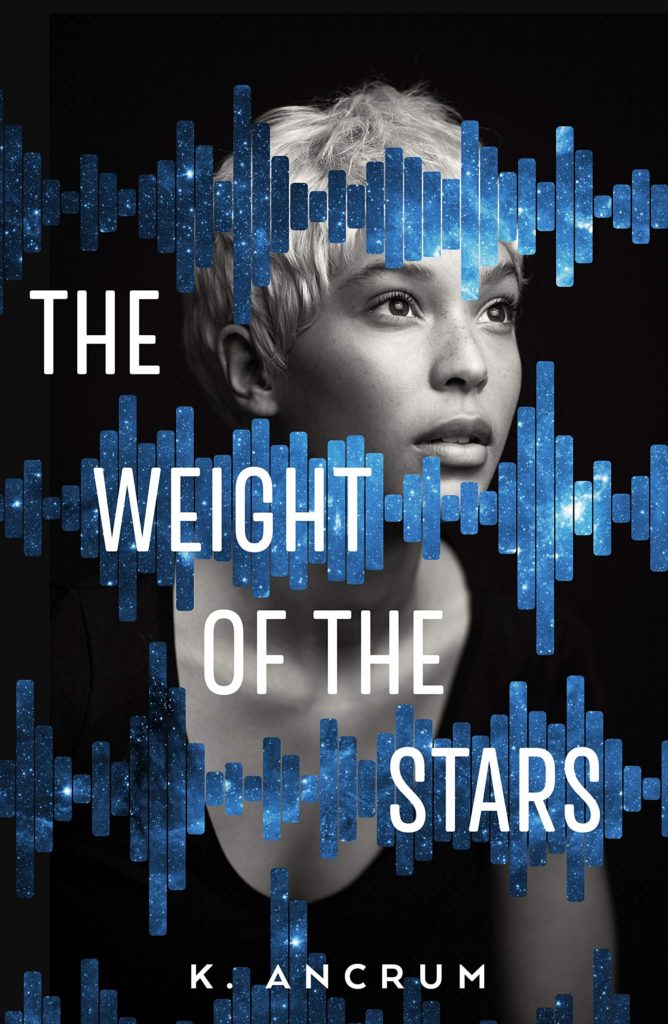 Ryann dreams of one day visiting outer space, even as she struggles through school and has to care for her brother and his son while just trying to get by. When chronic loner Alexandria arrives in town and Ryann learns that her mother is an astronaut, a new friendship blossoms between them, with the potential for something more. With stunning prose and slow-burn romance, K. Ancrum delivers a poetic, starlit story that readers won't soon forget. 
---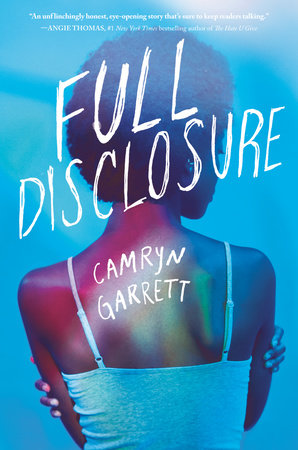 Full Disclosure by Camryn Garrett (Alfred A. Knopf BFYR)
After moving to a new school, Simone Garcia-Hampton thinks she's finally getting a fresh start, especially when she falls for the charming Miles. But as their feelings grow deeper, Simone can't figure out how to tell him that she's HIV-positive since last time it didn't go so well. So when Simone finds an anonymous note in her locker threatening to tell everyone her secret unless she stops seeing Miles, she has to decide whether to protect herself no matter what or put her heart on the line. With a singular talent, Camryn Garrett delivers a groundbreaking YA novel all about confronting discrimination, finding self-acceptance, and falling in love. 
---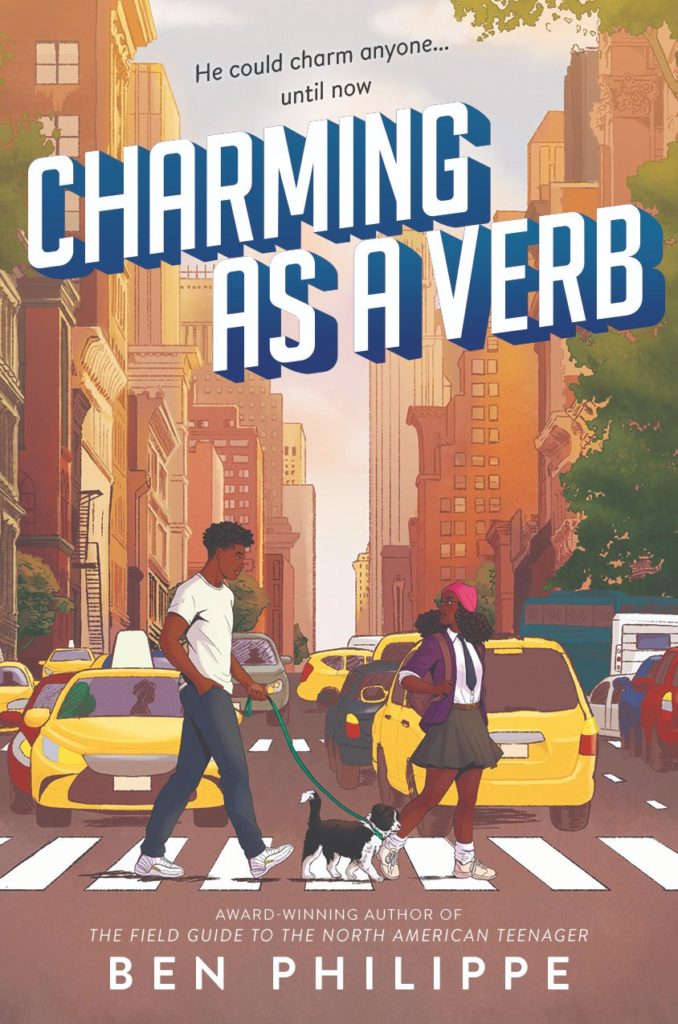 By all definitions, Henri Haltiwanger is charming. As the son of Haitian immigrants, his life-long dream is to attend Columbia University. After Henri's interview with a Columbia alumnus goes awry, he will do just about anything to secure his spot at the school. Enter his "intense" neighbor and classmate Corinne Troy who blackmails Henri into helping her change her image at school. Amid the pressures of the final month of high school and a flurry of college applications, Henri and Corinne find themselves getting much more than they bargained for, both with their goals and each other. Ben Phillipe's newest YA rom-com mixes life-after-high-school stress with romantic shenanigans in this fun-filled ride that is, for lack of a better word, perfectly charming. 
---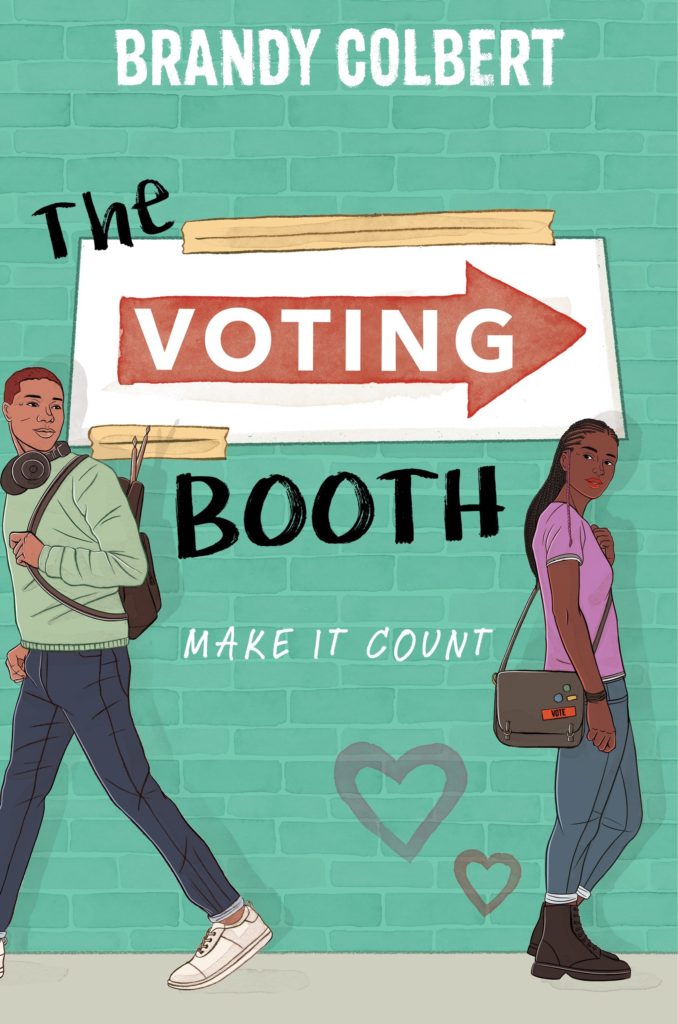 The Voting Booth by Brandy Colbert (Disney-Hyperion)
In Brandy Colbert's brilliant new YA novel, two teens team up to make their voices heard. When aspiring musician Duke Crenshaw is turned away from a polling place because of a problem with his registration, go-getter Marva Sheridan helps him make sure that his vote gets counted—no matter what it takes. And who knows, maybe their shared quest for democracy will bring them closer together. After all, is there really anything more romantic than voting? 
---
Black-Owned Independent Bookstores
NOTE: This is a non-exhaustive list; please see additional links at the bottom for more information.
Ashay by the Bay (Vallejo, CA)
Beyond Barcodes Bookstore (Kokomo, IN)
Black Stone Bookstore (Ypsilanti, MI)
Cafe Con Libros (Brooklyn, NY)
Cultured Books (St. Petersburg, FL)
Dare Books (Longwood, FL)
Detroit Book City (Southfield, MI)
Enda's Booktique (Duncanville, TX)
Eso Won Books (Los Angeles, CA)
EyeSeeMe (University City, MO)
For Keeps (Atlanta, GA)
Frugal Bookstore (Roxbury, MA)
Grassrootz Bookstore (Phoenix, AZ)
Harriet's Bookstore (Philadelphia, PA)
Loyalty Bookstore (Washington, D.C.)
Lushena Bookstore (Chicago, IL)
Mahogany Books (Washington, D.C.)
Medu Bookstore (Atlanta, GA)
Sister's Uptown Bookstore (New York, NY)
The Lit.Bar (New York, NY)
Third Eye Books, Accessories, & Gifts (Portland, OR)
The African Place (Memphis, TN)
Turning Page Bookshop (Goose Creek, SC)
Uncle Bobbie's Coffee & Books (Philadelphia, PA)
Willa's Books (Kansas City, MO)
More Resources
"125 Black-Owned, Independent Bookstores by State" (The Oprah Magazine)
"50 Black-Owned Independent Bookstores You Can Support Today" (Book Riot)
"A List of Black Owned, Independent Bookstores in the United States" (African American Literature Book Club)
"You Can Order Today From These Black-Owned Independent Bookstores" (Literary Hub) 
PRR Assistant Director, Hannah Miller