Panel with Elise Gornish, Cynthia Harmony, & Lisa Gerin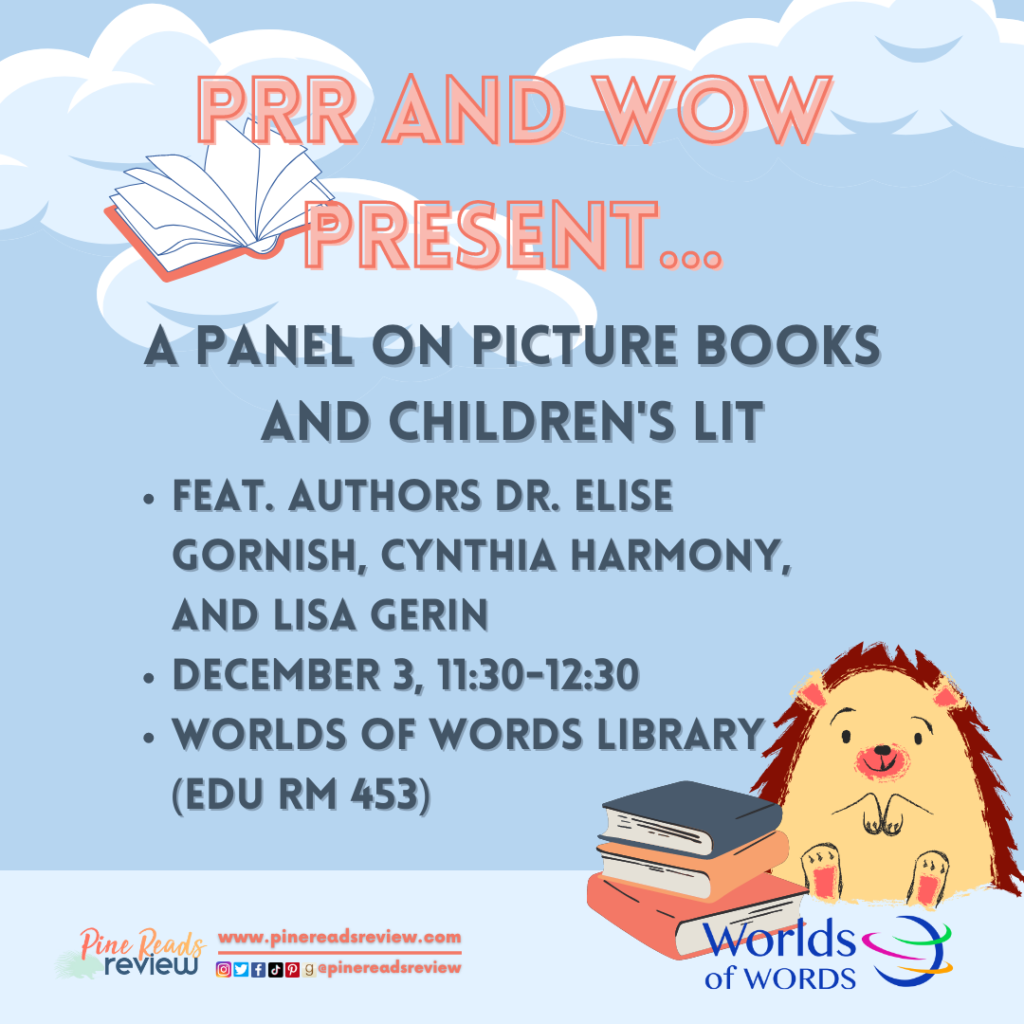 To wrap up the fall semester, Pine Reads and Worlds of Words hosted a panel with children's authors Dr. Elise Gornish, Cynthia Harmony, and Lisa Gerin!
At the panel, the authors shared about their experiences and journeys in the publishing industry. Each other had unique insights to share. PRR interns then asked questions, addressing topics like writing process, how to deal with rejection, and writing with respect for child readers. Pine Reads loved talking to these authors so much that we are planning another author event in the spring semester! Keep your eyes out for announcements!
Also, be sure to check out PRR's reviews and interviews with these authors: