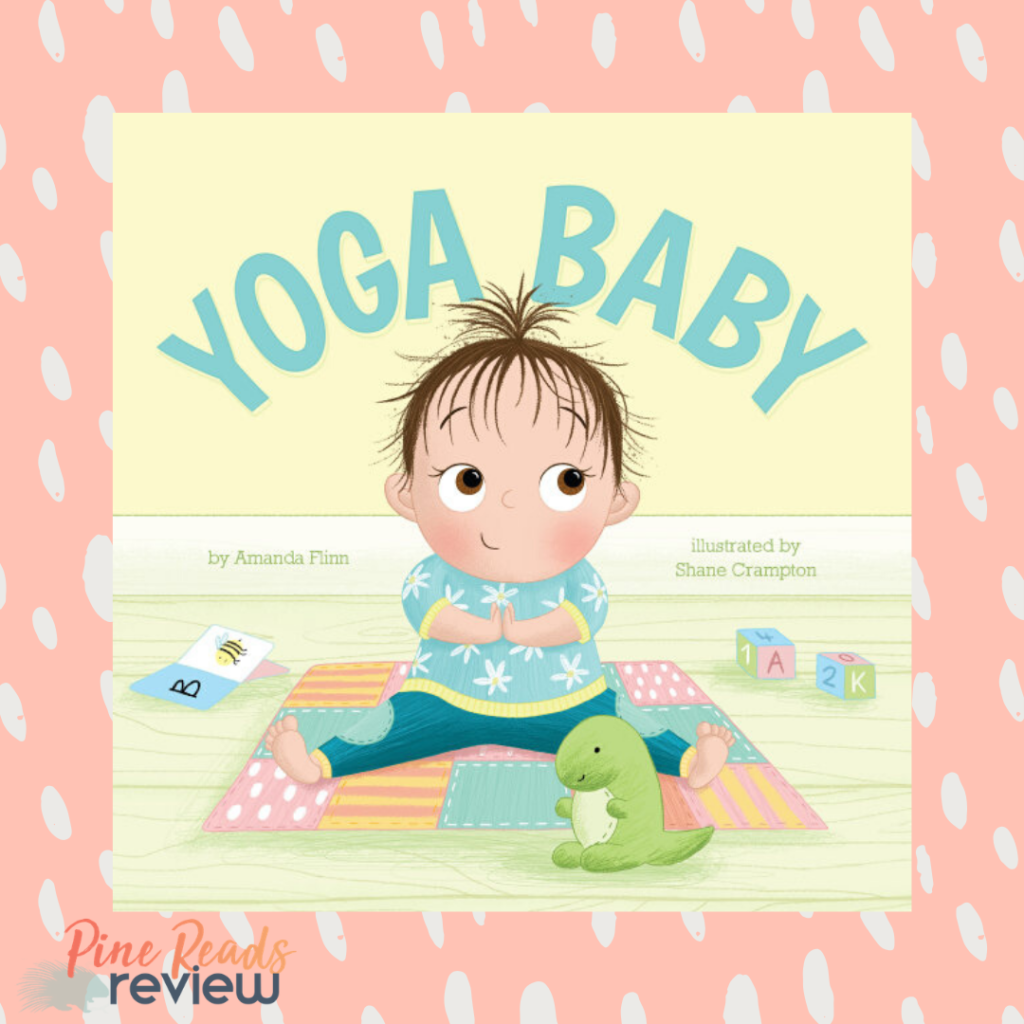 Yoga Baby by Amanda Flinn
Illustrated by Shane Crampton
Beaming Books, 2020, 26 pages
About the Author: Amanda Flinn is an award-winning author, a member of the SCBWI and the Heartland Writers Guild. She enjoys the slower pace of a small-town life in Southeast Missouri, where she lives with her husband, three boys, and one furry chinchilla. (Bio provided by Beaming Books publicist.)
Website: https://amandaflinn.com/
Instagram: @amandaflinnauthor
Twitter: @aflinnauthor
Hashtags: #yogababybook #yogamamas #toddleryoga
About the Illustrator: Shane Crampton was born in St. Andrews, Scotland. She spent her childhood years growing up there, as well as in Aberdeen and the Shetland Islands. She currently lives in Cornwall in South West England with her husband and four sons and their two ridiculous dogs. (Bio provided by Beaming Books publicist.)
Website: https://www.shanecrampton.co.uk/
Instagram: @shanecramptonillustraton
Twitter: @Ginger_Pigg
Hashtags: #kidlitart #childrensillustrator #childrensbook
"Yoga Mama Downward Dog, Yoga Baby Rolling Log."
Yoga Baby and Yoga Mama are getting fit and having an enjoyable time doing it in this colorful and fun board book. Readers watch as this lovable dynamic duo engages in a series of poses and play respectfully.
Yoga Baby is a delightful book to read. The color pallet is bright and cheerful, highlighting a light-hearted tone. The story pairs various yoga poses with either Yoga Baby's interactions with Yoga Mama or Yoga Baby's efforts to copy Yoga Mama. The play displayed on the page is expertly animated by the illustrations, encouraging children and adults alike to get on the yoga mat and have a good time. Descriptions at the end of the book present ideas for incorporating yoga with your own little one and implementing the fun ideas this book brings to life. Yoga Baby is a great read if you are looking for new ways to engage your little ones in enjoyable and rewarding physical activity.
(Pine Reads Review was provided an ARC by Beaming Books in exchange for an honest review.)
PRR Writer, Jon Kresal
Pick up your own copy today!