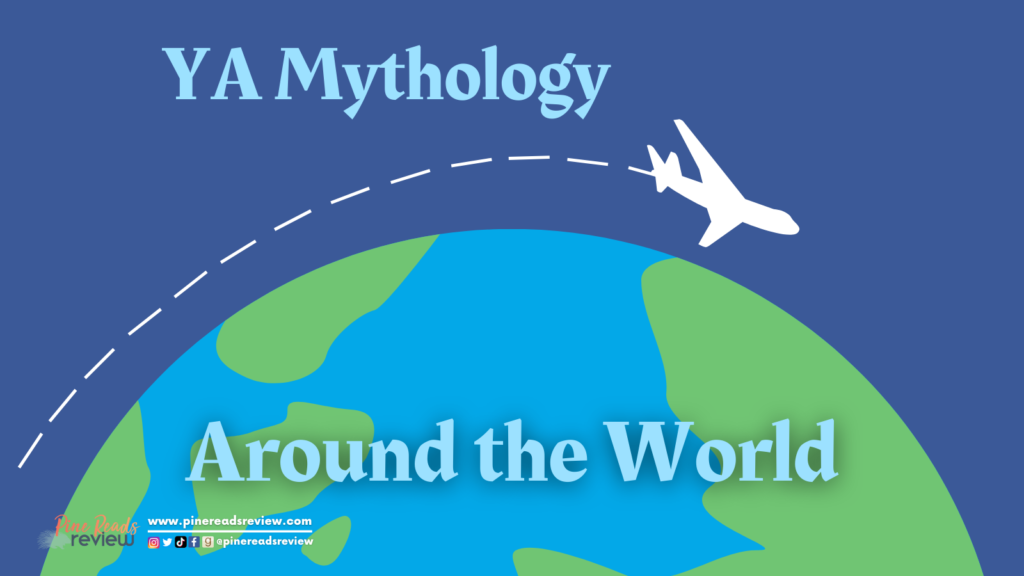 Mythology is an awesome way to connect with new cultures and history. It's an exceptional genre in literature with powerful beings, hidden worlds, and settings all around the world. I personally love mythology, and I have Rick Riordan's Percy Jackson to thank. Pine Reads Review has created a list of 9 books inspired by mythology from around the world.
---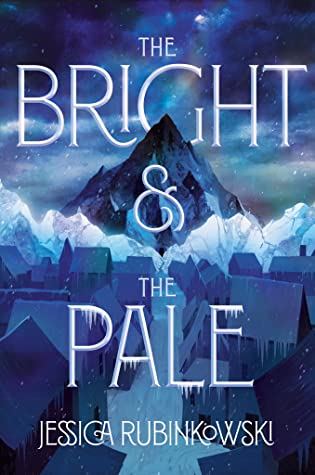 Valeria is no stranger to pain. At seventeen she is one of the few survivors of the freeze brought about by a cursed hold called Knnot. She has been forced to live with the Thieves Guild to stay hidden from the corrupted Czar. She had Alik, her best friend and the only reminder of her lost home, until he was horrifically murdered. Now, a year after his death, Valeria discovers that Alik is actually alive. Valeria must journey back to the mountain where she barely survived in order to save her best friend. Be sure to pick up Jessica Rubinkowski's The Bright And The Pale to find out what ancient magic is sleeping in Knnot, and how Russian folklore-inspired the novel.
---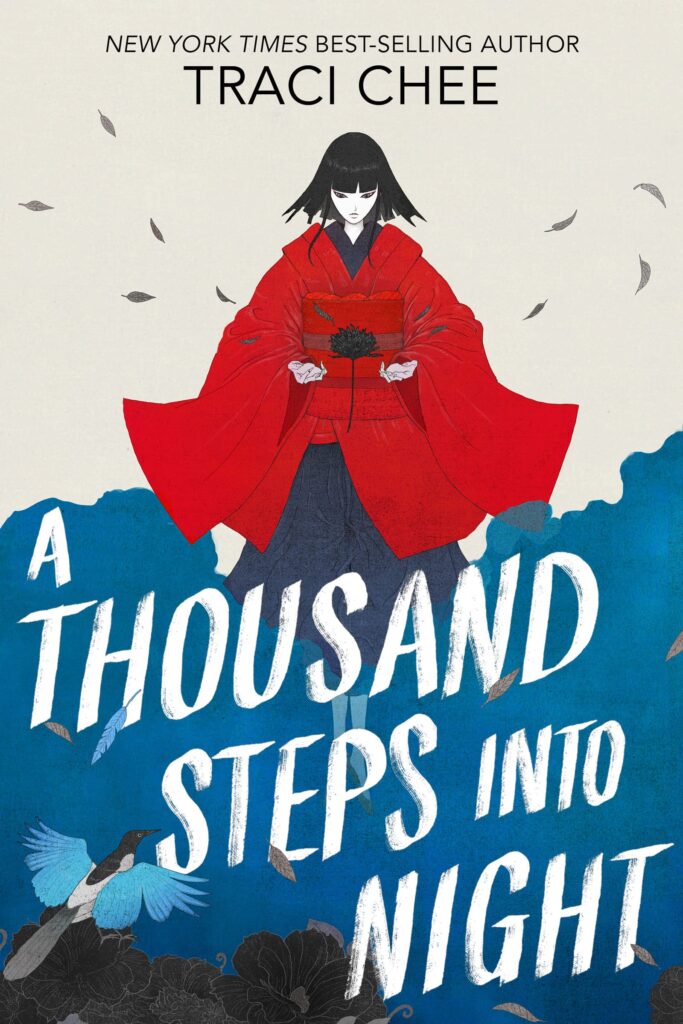 Muiko is living an ordinary life as an innkeeper's daughter in the fantastical (yet dangerous) world of Awara. Muiko is satisfied living an unremarkable, albeit safe, life until she is cursed to become a terrifying demon with a touch that kills. To reverse the curse, Miuko must embark on a dangerous quest and survive a demon prince and violent gods while outwitting her enemies and avoiding the hunters that are searching for her. Becoming a demon is not what Muiko expected, and her transformation grants her strength and independence she's never had before. Muiko can save herself, but she must decide if she wants to go back to her boring life—or if it isn't right for her, and never really was. Traci Chee's A Thousand Steps Into the Night is perfect for readers who want to learn more about Japanese myths and love stories about a powerful female protagonist.
---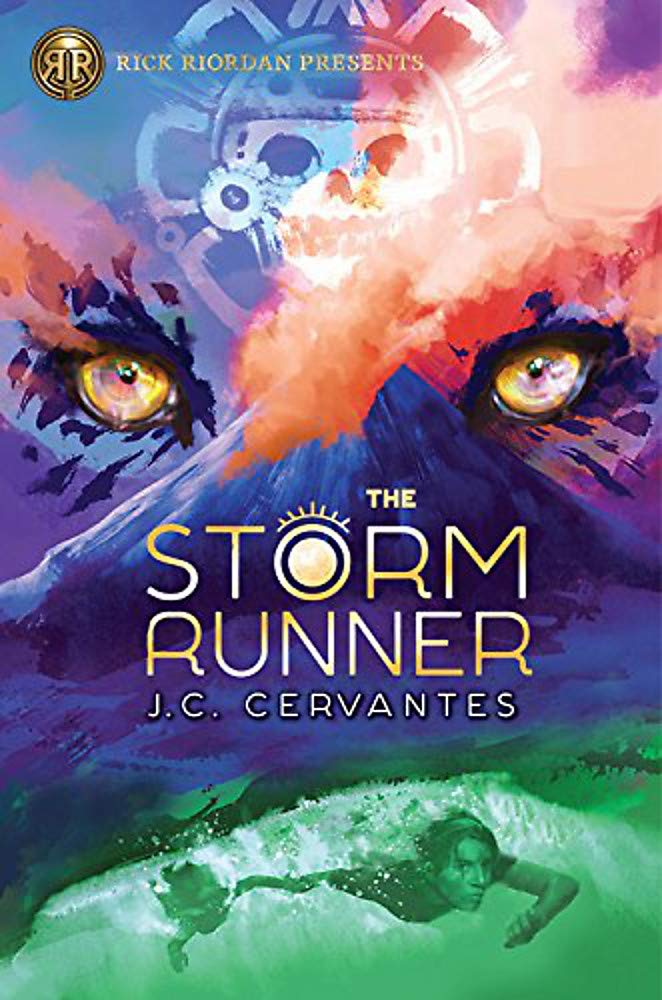 In his free time, Zane Obispo likes to investigate the dormant volcano in his backyard, which he has nicknamed "The Beast." Zane loves to explore The Beast because it's the only place he can get away from the other kids who make fun of his limp and cane. All that changes when a plane wrecks into the volcano and a beautiful girl named Brooks shows up at his house. She claims that the volcano is actually an ancient prison for the Mayan god of death. And as if that isn't enough, Brooks tells Zane that his fate is bound to the evil god in The Beast. Before he knows it, Zane is drawn into a quest with monsters, demons, gods, and a magical prophecy that ties Zane to the end of the world. J. C. Cervantes has given her readers a unique and entertaining spin on Mayan mythology, one that fans of hilarious pre-teens and world-ending prophecies are sure to enjoy.
---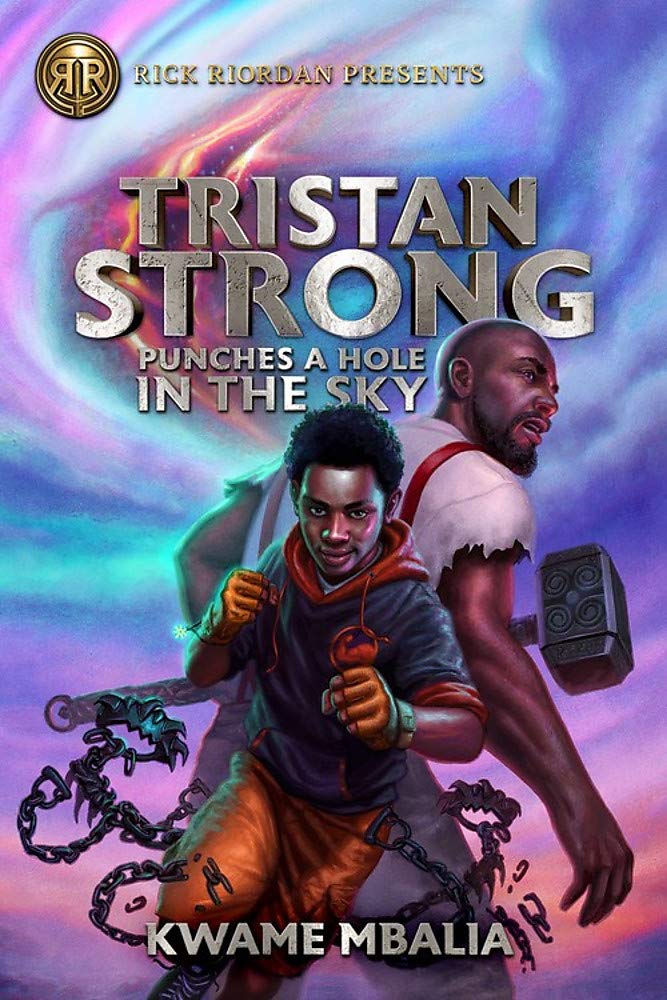 After Eddie dies in an accident, Tristan Strong feels weak and guilty because he wasn't able to save his best friend. After going to his grandparent's farm in Alabama, all Tristan has to remember his best friend by is the journal of stories that Eddie left behind. Tristan's life changes when Eddie's journal is stolen by a mythical creature that first night on the farm. Tristan chases the creature, and when he tries to take the journal, he accidentally punches a hole in a tree. Before he knows it, Tristan is sucked into the MidPass, a place between worlds, and joins into a battle against the evil creatures that lurk in the chasm. Tristan must team up with famous heroes to convince the god Anansi to repair the hole, but Anansi is a trickster, and Tristan has no idea what he is in for.
If you're interested in Tristan's story, be sure to look at Pine Reads Review's review here!
---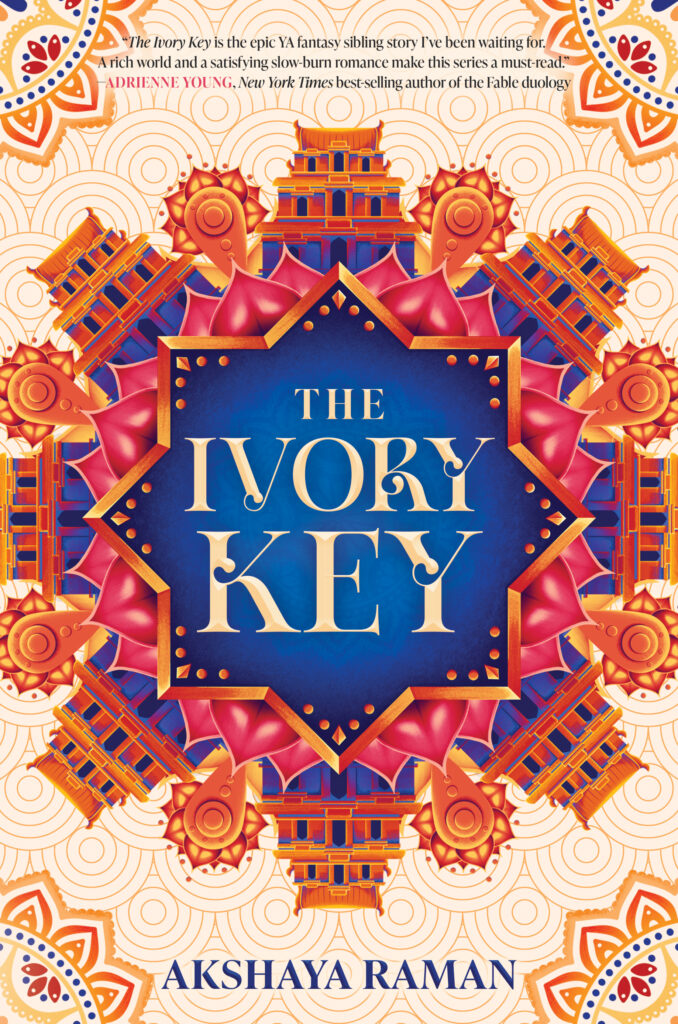 Vira wants nothing more than to escape the impossibly large shadow of her recently deceased mother, the previous queen of Ashoka. However, Vira's rule is already in jeopardy because the country's most valuable resource, magic, has run out. Without the magic, Vira has no way to protect her citizens from their enemies. To save her kingdom and establish her place in history, Vira sets out on a dangerous mission to find a new source of magic: the Ivory Key. The mission is difficult, with hidden clues and ancient societies, and Vira cannot do it all on her own. To get the key, Vira will need the help of her estranged siblings: Riya, Ronak and Kaleb. The four must join together to find and capture the Ivory Key. But with each of them hiding secrets and plans for the Key, they might just destroy the kingdom instead of saving it. Vira's story immerses readers into a world rich with culture and myth, perfect for mythology fans.
If you're interested in Vira and her sibling's story look at Pine Reads Review's review of The Ivory Key here!
---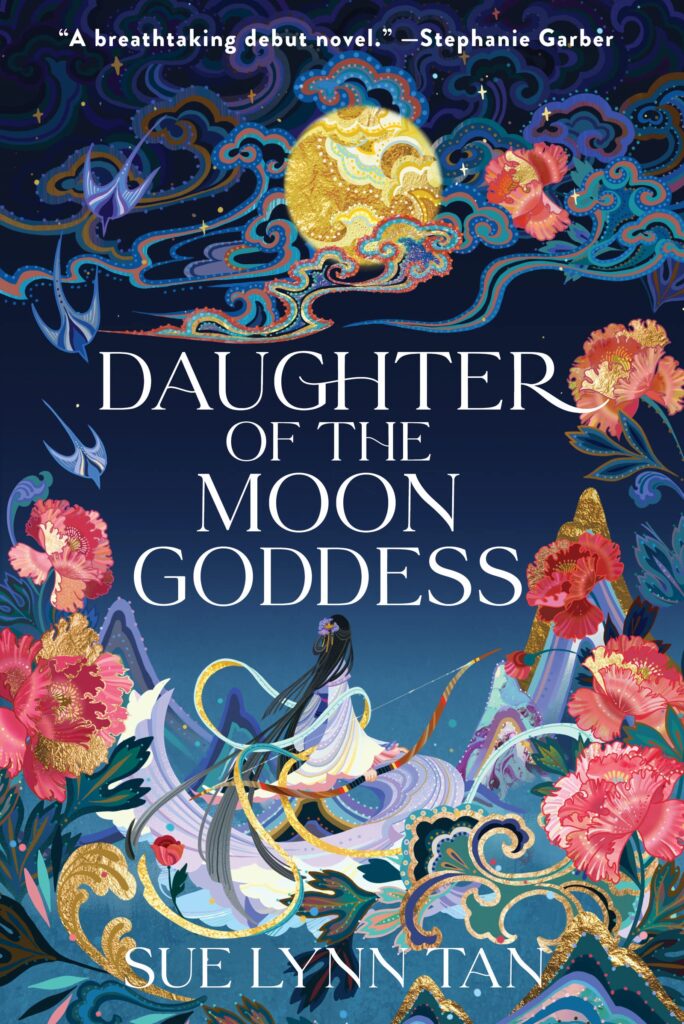 Xingyin has grown up on the moon with only her mother as company. What Xingyin doesn't know is that they live on the moon because the Celestial Emperor banished her mother for taking his elixir of immortality. When Xingyin accidentally exposes her magic, she is forced to run away from home without her mother. She makes her way to the Celestial Kingdom, where Xingyin disguises herself and trains with the emperor's son. While there, she soon discovers that she is skilled in magic and archery and that there is a romantic spark between herself and the kingdom's prince. To save her mother, Xingyin must go on a dangerous mission—but opposing the Celestial Emperor means making a bargain that could result in being thrown into the realm of chaos and losing everything she has ever known. Sue Lynn Tan's novel promises a completely different type of mythology from anything else I have ever read. Based in the heavens rather than on earth, Xingyin's story promises to dazzle its readers.
Make sure to read Pine Read's Daughter of the Moon Goddess review here!
---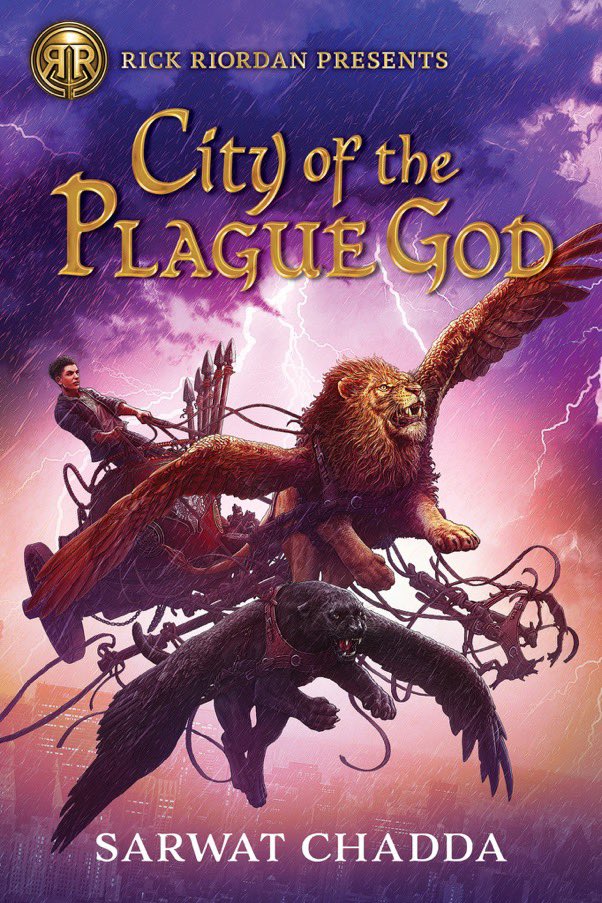 After the death of his brother two years earlier, Sik longs for a simple life of working in his parents' deli and going to school. But that life is gone in the blink of an eye when the god of plagues, Nergal, and his minions come smashing into the deli. When they attack, Sik learns that he is immortal and Manhattan is in a lot of trouble. He teams up with Belet, the adopted daughter of the goddess of love and war, and Gilgamesh, an ancient hero who currently lives in Central Park. To save the city (and the world) from Nergal's destruction, they have to find the Flower of Immortality, which is much harder than it sounds. The City of the Plague God promises its readers an exciting journey into Mesopotamian mythology while teaching about Muslim and Arabic culture and language.
For more info on Sarwat Chadda's book read our review here!
---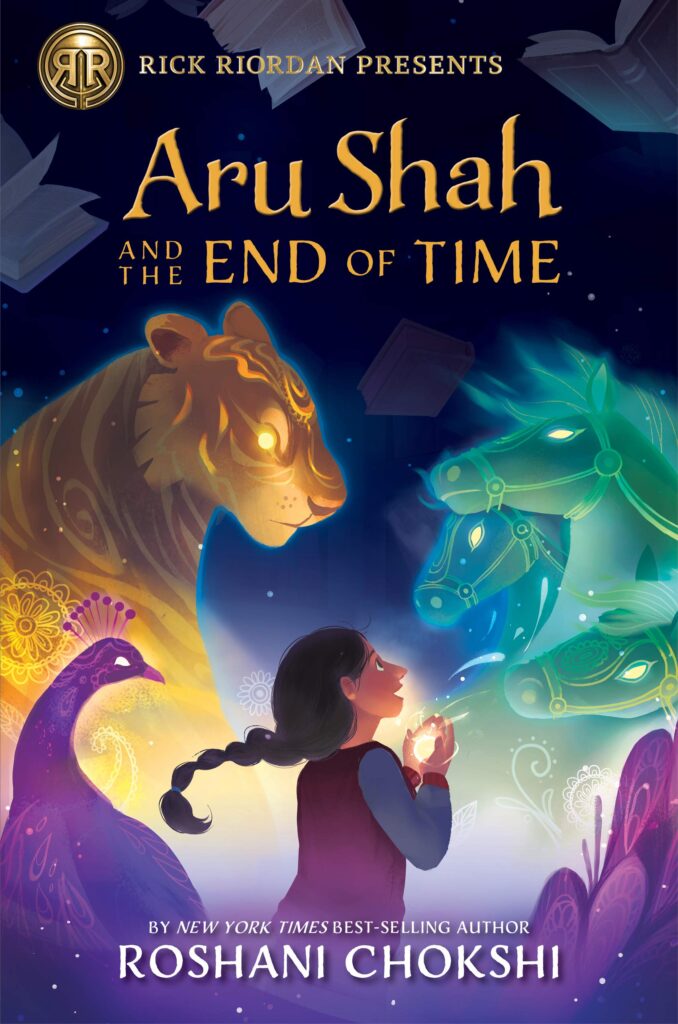 Aru Shah is known to do whatever it takes to fit in at her school. Her autumn break is not like those of her classmates who go on lavish vacations; she spends her time waiting for her mother, an archeologist, in the Museum of Ancient Indian Art and Culture. Eventually, the lies she tells at school catch up with her and three of her classmates show up at her house, asking her to prove that the Lamp of Bharata is actually cursed like Aru claimed. Aru figures lighting the lamp will be easy enough, but things go very wrong when she accidentally releases the Sleeper, whose job is to wake the God of Destruction. Suddenly, everyone she knows is frozen. In order to stop the sleeper, Aru must find the heroes of the epic Hindu poem the Mahabharata. To find the Mahabharata's heroes—the five Pandava brothers of legend—Aru must travel through the Kingdom of Death and locate their reincarnations. But Aru is only twelve-years-old, and she isn't quite sure if she's cut out for this type of adventure. Any fans of Roshani Chokshi should be sure to check out this book before the series finale is released in April!
Anyone interested in Pine Reads Review's opinion of Aru's adventure should check out this review!
---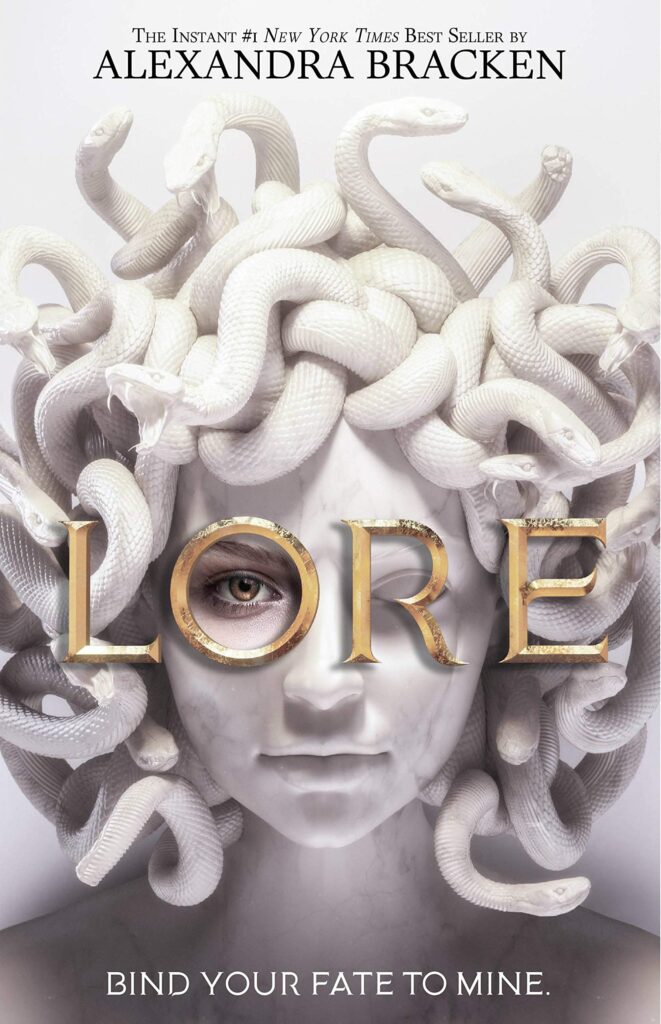 Lore Perseous left the Agon seven years ago and never expected to be pulled back into the dangerous competition between the descendants of ancient heroes and the fallen Greek gods. The heroes who manage to kill a god are given immortality and immeasurable power, but keeping the power is harder than it seems. In the previous Agon, Lore's family was killed, and their murderer? He is now a god. When the new Agon begins in her hometown of New York City, Lore knows she must fight for justice. All alone, Lore is forced to join with Caster, her childhood best friend, and one of the few original gods left, Athena. Athena promises to get revenge for Lore's family if Lore makes a dangerous deal and promises to keep Athena alive through the hunt. With little time and countless enemies, Lore must stop a new god from destroying New York—and the rest of the world. Alexandra Bracken's story is an awesome addition to the YA Greek mythology genre. With a niche mythological topic and a wonderful cast of characters, Lore is the perfect book for any reader.
Be sure to check out Pine Reads Review's review of Lore here!
---
PRR Writer Frances Drye