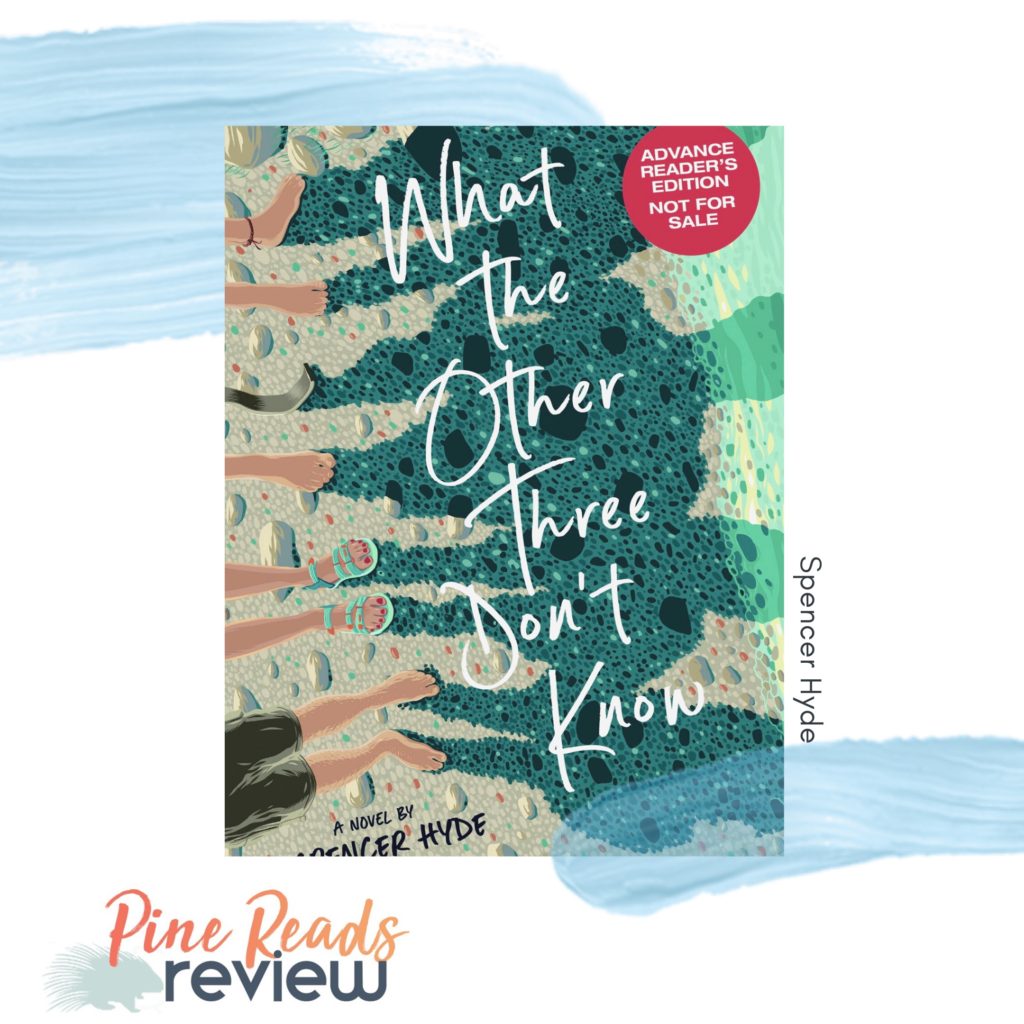 What The Other Three Don't Know by Spencer Hyde
Shadow Mountain, 2020, 224 pages
Trigger Warnings: Death of a loved one, disabilities, bullying
About the Author: In his debut novel Waiting for Fitz, Spencer Hyde writes on the topic of mental health, especially OCD. This comes from a background of experience, which translates well into his stories. His novels cover topics including mental health, self-acceptance, and many other empowering themes.
Instagram: spencerhyde
Twitter: @Spencer_Hyde
"It's impossible to know love unless it becomes a river and carves into the rock and cuts deep canyons in your heart."
What the Other Three Don't Know follows four teenagers on a school assigned rafting trip who bond over a journey of self-acceptance. Readers follow protagonist Indie on her trek to face her fears of rafting the same waters in which her mother died. Joined by an unlikely grouping of an Instagram influencer, a popular jock with a recent disability, and neighbor with a fear of coming out as gay, the four tackle their fears together on this risky journey.
Spencer Hyde's novel explores themes that most teenagers can relate to at this ever-changing time in their lives. Grief, anxiety, and many other forms of mental health issues are addressed in authentic ways that give readers something to relate to. On top of all of this, these teenagers have to handle the social pressures of feeling the need to fit in and be accepted. All of these topics are integrated seamlessly into the plot, creating an enthralling and emotional story. This novel had me continuously guessing at the secrets the other characters kept in their efforts to maintain a socially acceptable facade, and once they came down, all of the individual pieces of the narrative finally came together.
PRR Writer, Leah Kist
Pick up your copy today!