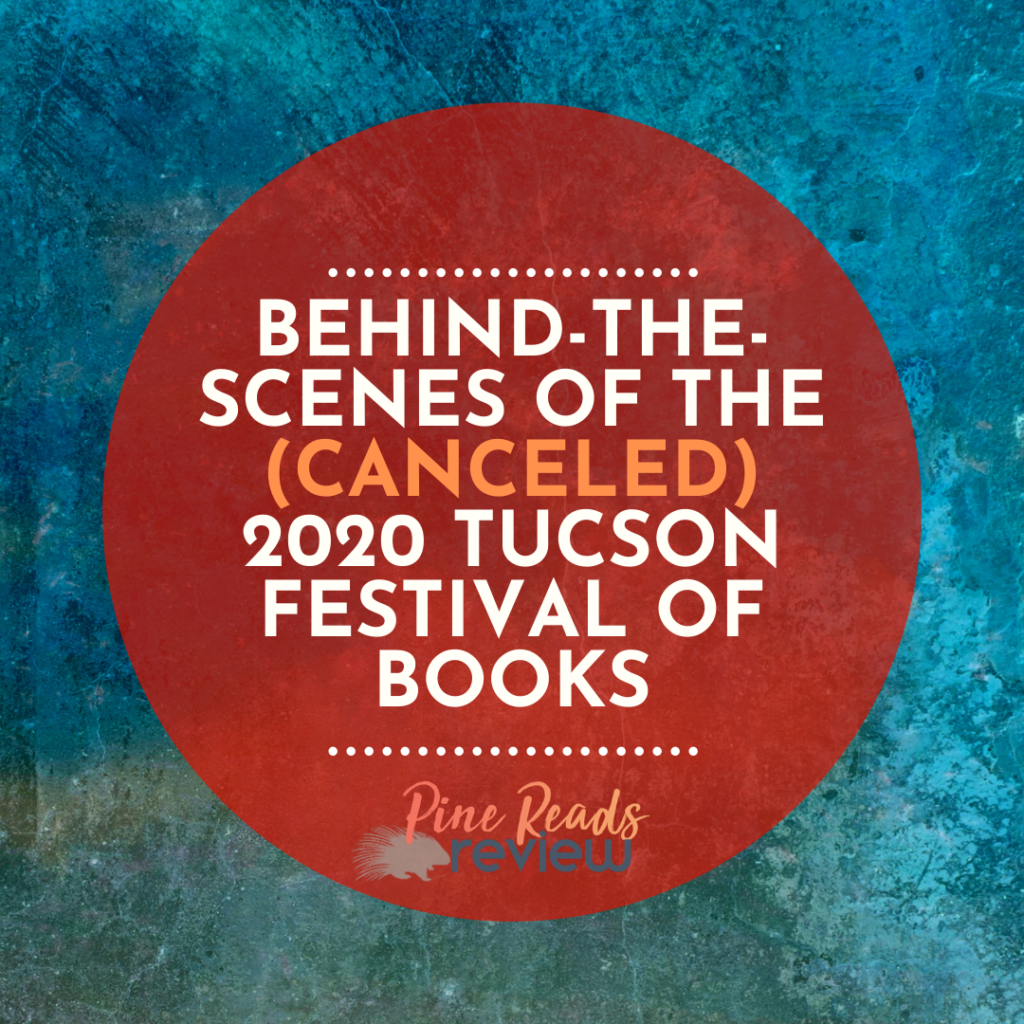 For those of you who may not know, the University of Arizona hosts the Tucson Festival of Books every year. As an employee of the UA bookstore, the cancelation of this year's festival was a hectic event for us. Now I am going to say one thing: I work in a low-level position, so my opinions are from someone with low-level knowledge and involvement. 
So, for background, the Monday before the festival was supposed to kick off, it was canceled due to fears about the COVID-19 virus, or Coronavirus. Clearly, this decision was the correct one for public safety, but I felt that book fans would like a behind-the-scenes look at how these fairs are set up and broken down.
So, when it comes to setting up, it's exactly what you'd expect. Pallets upon pallets of books come in, get inventoried, and then those books have to be stickered and placed on carts so that they're ready to go out. Now you might be saying, "Jon, give us the good stuff. What about all the authors, shirts, and schedules?" I would say, yes, all of that goes into it, as well as arranging panels, getting mascots, and getting other vendors there. So all of that along with much more went down the drain after the cancelation.
Now I will say most of the headache was felt at a higher level. For me, though, we had a new schedule created on the fly. My dreams of being "Frog" from Frog and Toad got crushed and of course pallets had to be received, or repacked, and sent back. This aftermath also left us with plenty of people overscheduled that weekend and plenty of extra inventory to boot. Worst of all were the tables of books that wouldn't get the spotlight I wished they had.
When you sticker hundreds of books, you get hyped to meet the authors and find out more about these titles. It was a preview week of material for me that is now gone. Yes, I can still get the books, but the panels and the atmosphere won't happen, and it's just disappointing. As a book lover, sometimes it feels like I'm in the minority in this digital age. I was looking forward to the weekend where that wasn't the case and now it won't happen.
PRR Writer, Jon Kresal