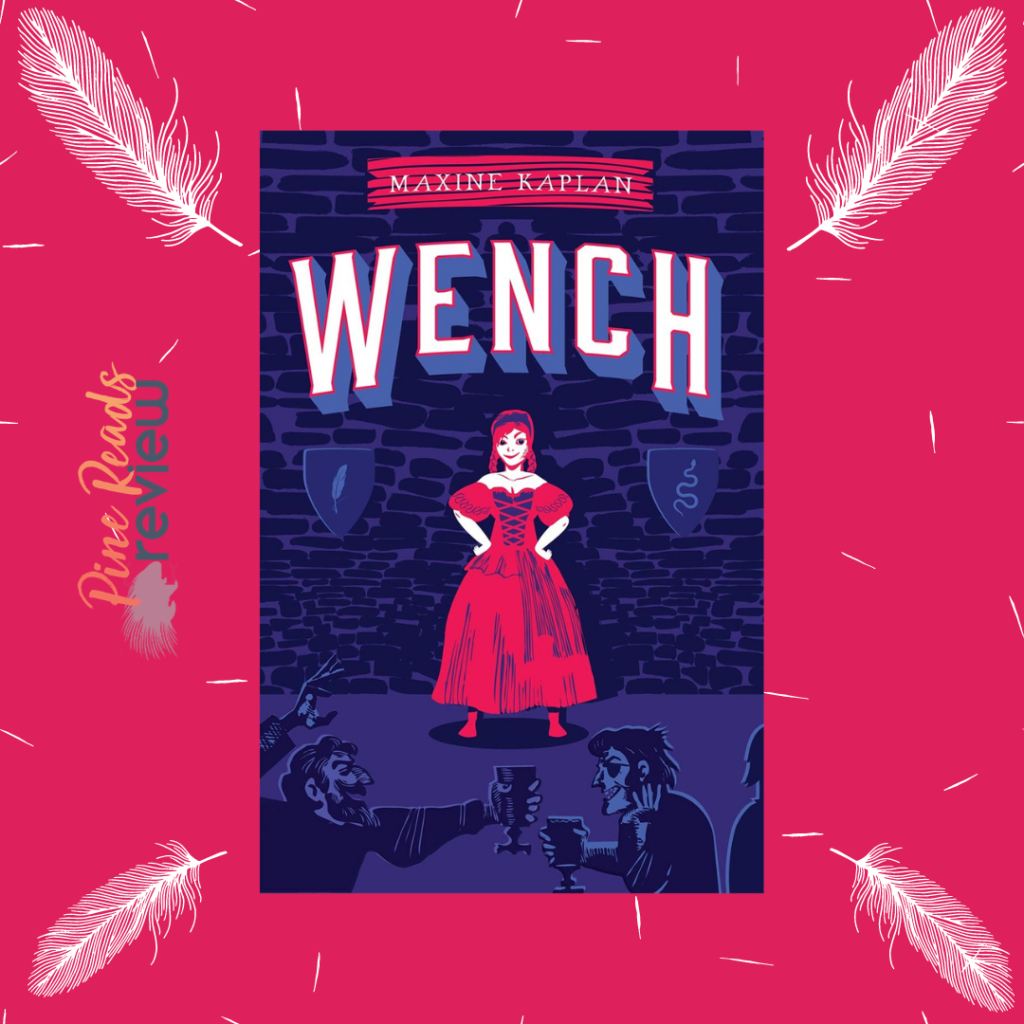 Wench by Maxine Kaplan
Abrams Kids; 2021; 400 pages
Content Warnings: Death of a loved one, self-harm, strong language
About the Author: "Maxine Kaplan was born in Washington, DC. She and her twin sister spent their early childhoods trotting behind their journalist parents as they traveled around the world, eventually settling in Brooklyn, NY. Maxine graduated from Oberlin College in 2007. Following a long stint in the world of publishing, she has worked as a private investigator since 2009. She lives in her adopted hometown of Brooklyn, NY, with her dimwitted, but soulful cat. Her first novel The Accidental Bad Girl received a starred review in Publishers Weekly and will be available in paperback January 5, 2021. Her sophomore novel, Wench, is coming in January 19, 2021." (Bio taken from the author's website.)
---
"Whoever bears that quill is bound to be very important in this court…. Are you ready to be important, Tanya of Griffin's Port?"
Tavern wench Tanya has been running her tavern since she was tiny and could do it with her eyes closed. When her guardian dies, Tanya expects to take over ownership of the tavern and for everything else to remain the same. But without signed papers that leave the tavern to her, Tanya could lose it all. So she does what any self-respecting tavern wench would: she embarks on a journey to the royal palace to petition the Queen to keep the tavern in her name. However, travel to the palace isn't going to be easy, which Tanya discovers as she crosses paths with thickheaded guards, unscrupulous thieves, and dimwitted wizards. When she finds a magical feather that seems drawn to her, Tanya realizes that she has the potential to change not just her life but the fate of the kingdom. She must decide who she can trust and figure out exactly how her feather works if she wants to save herself and her friends from a despicable plot centuries-in-the-making.
This book had great potential, but in my opinion, it just fell short. While I loved the feminist elements, it was hard for me to really connect to the book because of pacing and character development issues. Tanya is a fierce and fun character, but by the end of the book, I had trouble cheering for her after she made some questionable choices. However, the character of Jana, a kick-butt and hilariously wonderful thief, was a joy to read. I also appreciated the LGBTQ+ representation, but the romances seemed abrupt and unsupported, almost entirely appearing in the last hundred pages. Still, I had fun following the misadventures of Tanya's journey and discovering the magical elements of this empowering novel.
Wench releases on January 19, 2021.
(Pine Reads Review would like to thank NetGalley and the publisher for providing us with an ARC in exchange for an honest review. Any quotes are taken from an advanced copy and may be subject to change.)
PRR Writer, Wendy Waltrip