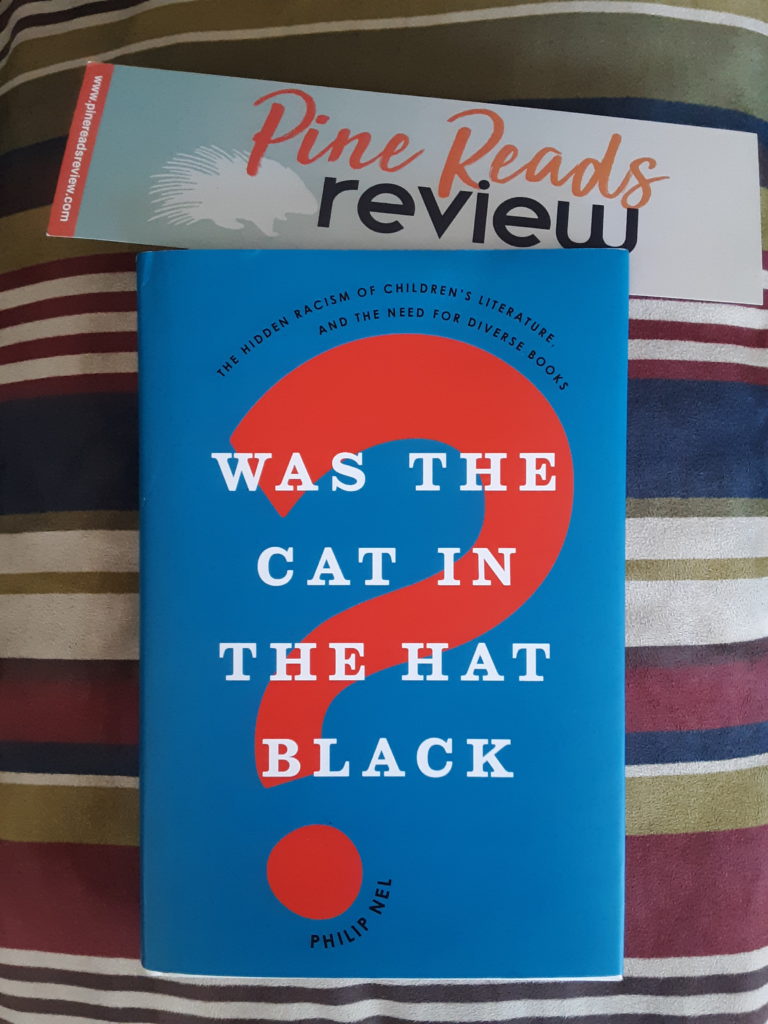 Was the Cat in the Hat Black? The Hidden Racism of Children's Literature, and the Need for Diverse Books by Philip Nel
Oxford University Press; Reprint edition, 2019, 304 pages
Trigger Warnings: None
About the Author: Philip Nel is an American scholar of children's literature and University Distinguished Professor of English at Kansas State University. He is best known for his work on Dr. Seuss and Harry Potter, which have led to his being a guest on such media programs as CBS Sunday Morning, NPR's Morning Edition and Talk of the Nation.
Twitter: @philnel
"The cultures of childhood play a prominent role in replicating prejudice."
A critical look into the institutional racism hidden within popular children's literature, Philip Nel's eye-opening text explores not just the titular topic of The Cat in the Hat, but also the many ways in which the children's publishing industry has—and continues to—control the narrative of what is and isn't available to children. From historical insensitivity and cultural appropriation, to the pitfalls of modern book cover design, Nel breaks down the many ways in which racism has continued to infiltrate our daily lives under the guise of childhood entertainment. The book's 2019 reprint in paperback includes a newly added Afterward that discusses it's initial reception, and also confronts some of the fiery push-back it has caused since its release.
Though the text contains a heightened focus on the works of Dr. Seuss—which remains, still, an engrossing subject regardless of the reader's stance on the subject—Nel's other chapters similarly shine as meticulous and well-researched deconstructions of racism in children's literature, deftly exploring how these problematic themes have both come into place and managed to perpetuate over the years. With its in-depth explanations of white guilt and the potential risks of nostalgia, as well as its championing of the #weneeddiversebooks movement, Nel takes the issues off paper and presents them in a real-world context that promotes the urgent need for closer consideration of published pieces and a clearer understanding of the effects it can have on the global zeitgeist. As relevant as ever, Was the Cat in the Hat Black? maintains its place among the most influential modern works on both children's literature, and critical race theory, making it an important cultural artifact that demands recognition and reaches far beyond the walls of academia.
PRR Writer- Joe Buckler
Instagram: @imwithjoebuckler
Pick up your own copy here!