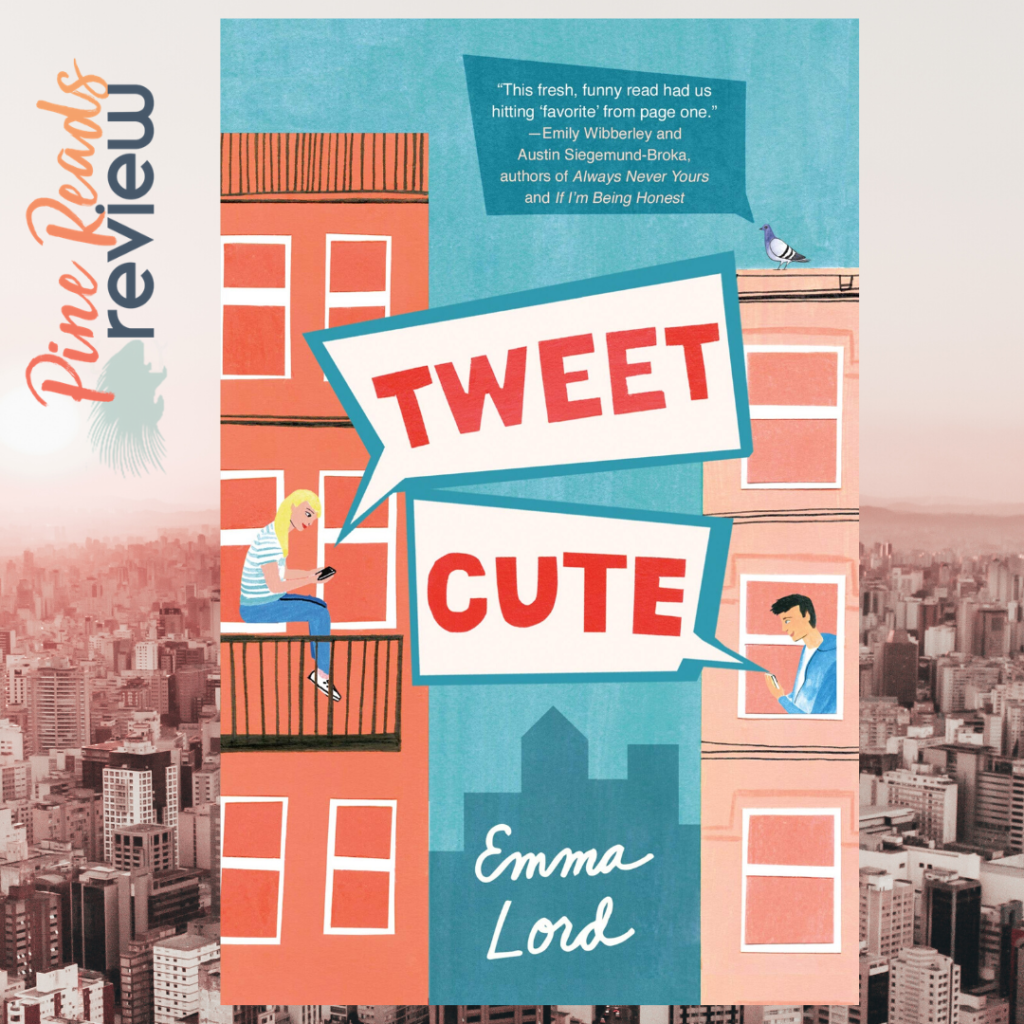 Tweet Cute by Emma Lord
Wednesday Books, 2020, 357 pages
Trigger Warnings: Divorce, cyberbullying, moderately strong language
About the Author: "Emma Lord is a digital media editor and writer living in New York City, where she spends whatever time she isn't writing either running or belting show tunes in community theater. She graduated from the University of Virginia with a major in psychology and a minor in how to tilt your computer screen so nobody will notice you updating your fan fiction from the back row. She was raised on glitter, grilled cheese, and a whole lot of love. Her sun sign is Hufflepuff, but she is a Gryffindor rising." (Bio taken from the author's website.)
Website: https://www.emmalordwriting.com
Instagram: @dilemmalord
Twitter: @dilemmalord
Hashtags: #TweetCute #WednesdayBooks
"It's weird to me that it took four years and a Twitter war for us to be friends."
Chronic overachiever and blogging baker Pepper is barely managing to juggle problems in her personal life with her family's growing fast-food chain even before she starts to run Big League Burger's Twitter account. Jack, fellow classmate and constant thorn in Pepper's side, is having problems of his own with the anonymous chat app he invented as well as needing to work seemingly constant shifts at his family's deli. But when Big League Burger steals Jack's grandma's iconic grilled cheese recipe, the (Twitter) war is on. However, as Jack and Pepper battle it out on the internet, they also begin unknowingly falling for each other on Jack's anonymous chat app. As online shenanigans ensue and their relationship deepens, Jack and Pepper must decide what's more important: their families' expectations or following their hearts.
This book was cheesy in all the right ways. This is the perfect love story for the grilled-cheese-and-baked-goods-adoring Gen Zers who practically run the Internet. It was a fresh and unique take on the enemies-to-lovers trope, written in such a way that I was practically drooling over the romance and the recipes. Both Jack and Pepper were so relatable and developed that I was very invested in their respective struggles with their families. As Pepper realizes that a high GPA doesn't guarantee that she has a plan for her future and Jack tries to find a way to escape his identical twin brother's shadow, readers are able to identify and sympathize with themes of family pressure, discovery of one's self, and an intense love of all things cheesy (or maybe that last one is just me). Fans of flirty and modern love stories will enjoy this fun and fulfilling teen romance.
PRR Writer, Wendy Waltrip
Pick up your own copy today!