Trick-or-Treat | Pick a Spooky Literary Locale to Visit This Halloween
Happy Halloween from everyone here at Pine Reads Review! Even if you aren't getting to trick-or-treat in person this year, we have a spooktacular graphic below where you can choose your own kid lit-themed tricks and treats! Pick one of five locations and get a bloodcurdling book, monstrous main character, phantom film, and terrifying treat to go along with each chilling Halloween theme. But beware! Choose the wrong locale and you might get the most horrifying treat of all…RAISINS INSTEAD OF CANDY!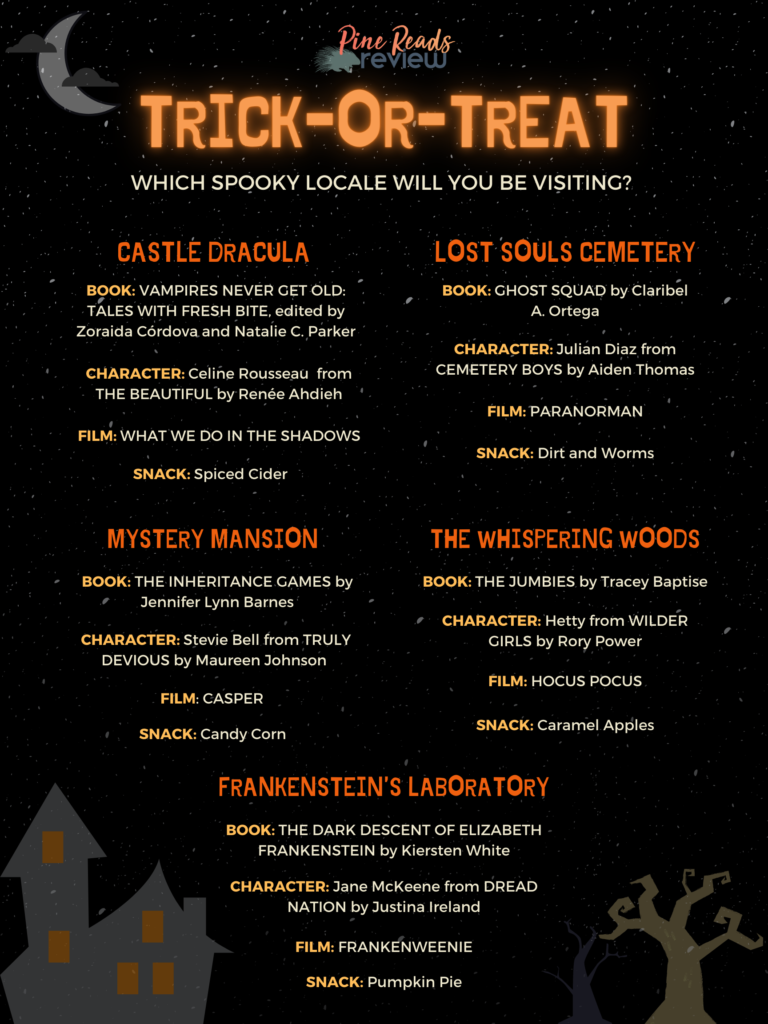 Don't forget to leave a comment below with your favorite spooky locale, and have a safe and fang-tastic Halloween!
PRR Writer, Grace Kennedy (Graphic made by PRR Assistant Director, Hannah Miller)