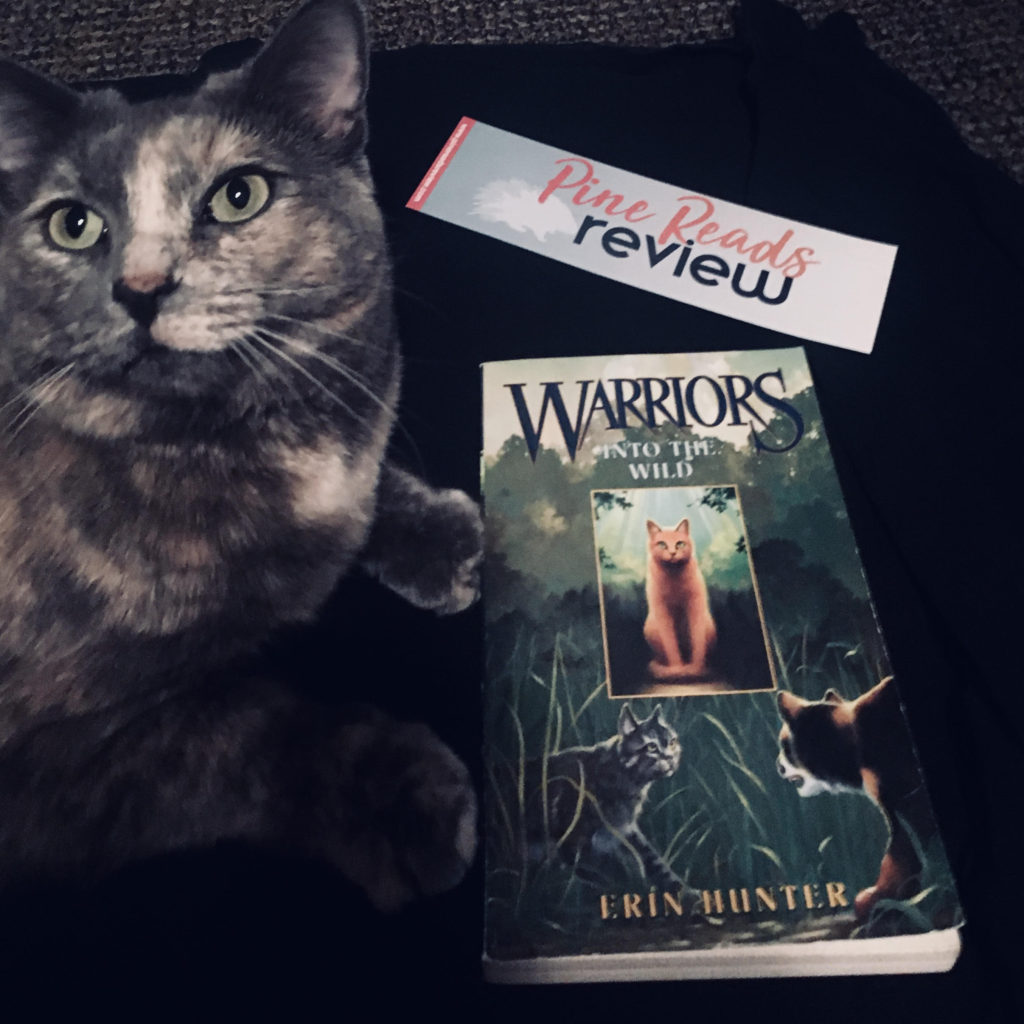 Warriors: Into the Wild by Erin Hunter
HarperCollins, 2003, 272 pages
Trigger Warnings: Instances of violence
About the Author: Erin Hunter is the pseudonym of five people: Kate Cary, Cherith Baldry, Tui T. Sutherland, Gillian Philip, and Inbali Iserles, as well as editor Victoria Holmes. Together, they write the Warriors series as well as the Seekers and Survivors series. Erin Hunter is working on a new series now called Bravelands. Erin Hunter is inspired by a love of cats and a fascination with the ferocity of the natural world. As well as having a great respect for nature in all its forms, Erin enjoys creating rich mythical explanations for animal behavior, shaped by her interest in astronomy and standing stones. (Bio taken from Erin Hunter's Goodreads profile.)
Official Warrior Cats Website: https://warriorcats.com/
Official Warrior Cats Instagram: @thewarriorcatsofficial
Hashtags: #warriors #warriorcatsofficial #erinhunter #catclans
"'I know who I am now,' he meowed simply."
Into the Wild introduces the Warriors series: a collection of books following the journey of a humble housecat, Rusty, who lives outside a mysterious forest. He has grown up hearing hushed stories of four groups of cats living in the wilderness: fighting, hunting, and living alongside one another without the guarantee of domestic survival. Stumbling into a patrol of ThunderClan cats one day in the woods, Rusty is given an unexpected choice: to resume his predictable life and see the forest only in his dreams or to leave the safety of his home forever to become a warrior.
Into the Wild does an excellent job of setting up the dynamics of the Warrior Cats universe. It introduces both the complex spiritual world of StarClan and the firmly grounded rules of the warrior code among the four clans, but still leaves the reader with many questions about the warrior cats' history and traditions. It piques the curiosity of anyone who has wondered what animals might do in the wild. Rusty, mainly known as Firepaw, provides a relatable perspective of a young person (or cat, rather) thrust into the unknown, and though most readers only have two legs, there is a lot in Firepaw one can see in themself. Erin Hunter's writing is concise, yet beautifully depicts the natural landscape surrounding the clans. 
Even in only 272 pages, Into the Wild possesses mystery, action, and humor. Loyalty and the varying definitions of family are strong themes within the book. Anyone who has a love for cats, nature, or the tale of an underdog rising up to meet a challenge will find this book (and those that follow) hard to put down.
PRR Writer, Grace Kennedy
Pick up your own copy today!