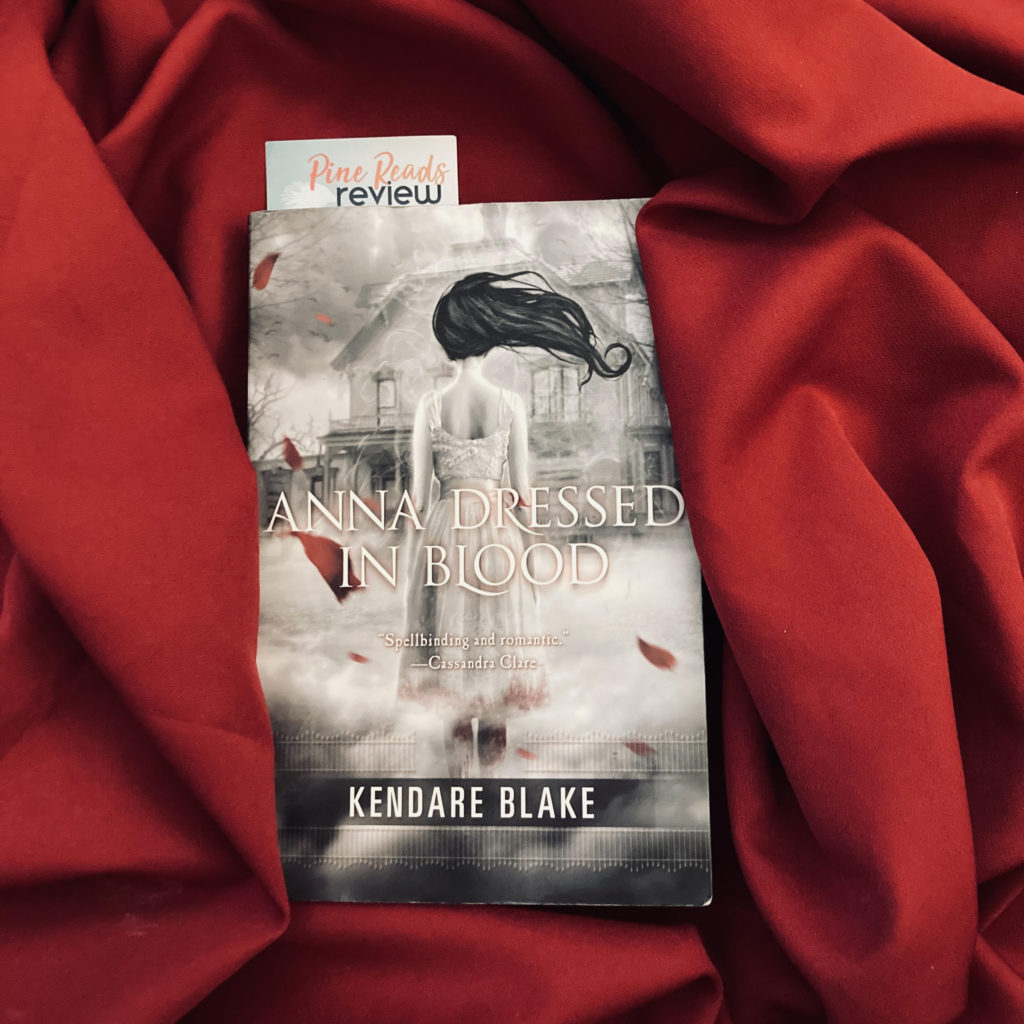 Warning: Spoilers ahead for Anna Dressed in Blood by Kendare Blake!
Content Warnings: Death, graphic gore and violence
Anna Dressed in Blood (Tor Teen, 2011) by Kendare Blake is a novel that's funny, wacky, and has all the hallmarks of your typical teen novel – but with a lot more murder and ghosts. Cas Lowood is a seventeen year-old ghost hunter who moves from town to town to take down restless spirits who've taken to murdering the unlucky folks who pass them by. Now he and his witch mom have moved to a new town to take on a particularly deadly ghost, a teen girl known as Anna Dressed in Blood who was brutally murdered 60 years ago and haunts her former home. But she's different. She is possessed by some darker spirit, and doesn't want to be a killer. For some reason, she spares Cas when no one else has managed to see her and survive, leading him to be conflicted about what he's supposed to do with her. In fact, the sweet, perceptive, and deeply sad girl is on his mind all the time. 
This book was something I overall enjoyed reading, having originally picked it up because Kendare Blake is the author of one of my favorite fantasy series, Three Dark Crowns. However, I will say that this book really does read like it was written ten years ago. I loved the premise of the novel and the character of Anna, a girl who struggles to fight the terrible crimes committed against her, but at times Cas's character was irritating to me. Mainly, he held some sexist attitudes towards Carmel, a pretty, popular girl who despite seeming superficial to him at first (purely based on her looks) was shown to be a strong, intelligent character who was instrumental to Cas trying to prevent Anna from killing again. His treatment of her isn't malicious, but he has his moments of being assuming and arrogant. This isn't to say that Blake should have written the character differently, because frankly, a moody teenage boy who doesn't want to be helped is a pretty realistic character, but merely an observation of the fact that it's a quite different treatment of a female character than I would expect if this book was written today. It is also different than the writing in Blake's Three Dark Crowns series, where nearly all protagonists are female and self-sufficient. Looking back on a lot of young adult fiction I read as a child, there is definitely a pattern of male characters having low expectations for female characters, and then having to be amazed when they're just as capable as them. In some fairness, Cas is somewhat rude and dismissive to everyone he meets, but the attitude he held towards Carmel was definitely different, and not once did another character call him out on it.
I would still recommend this book, especially as a Halloween-time read. It was well-written as a horror story, supernatural fantasy, and even managed to be a love story too. I will definitely be getting my hands on the sequel to this book, Girl of Nightmares.
I think that with every book we read, it's important to understand the time period it was written in. Even though 2011 wasn't that long ago, the way women are written into young adult fiction has definitely changed. And there's always room for growth.
PRR Writer, Grace Kennedy