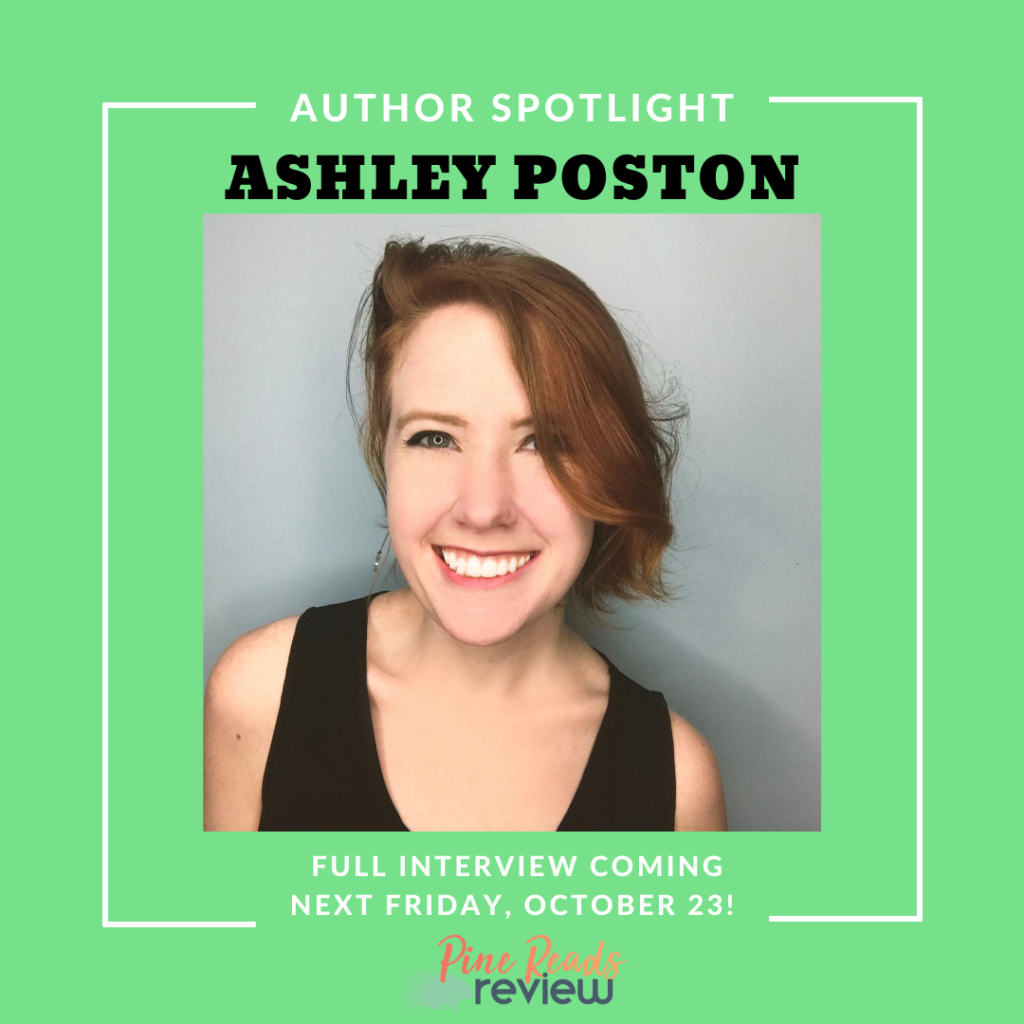 Author Bio: "Ashley Poston loves dread pirates, moving castles, and starry night skies. She graduated from the University of South Carolina with a BA in English, and went on to work at both Kodansha USA and Bloomsbury Publishing. But the dazzling bright lights of New York City couldn't keep her away from old country roads, so she moved back home to pursue a full-time writing career. Her books have been on the Indie Next List multiple times, and have been featured in Teen Vogue, Seventeen, Entertainment Weekly, Hypable, and Buzzfeed, among others. She has also been a Goodreads Choice Finalist in 2017 for Geekerella, and a semi-finalist for The Princess and the Fangirl in 2019. She also has a critically-acclaimed space opera series, the Heart of Iron duology, which was named on 2019's Rainbow List. When not writing, she can be found playing Dungeons and Dragons and writing fanfic. She lives in South Carolina with her bossy cat, and they are firm believers that we're all a bunch of weirdos looking at other weirdos, asking for their username." (Bio and headshot taken from the author's website.)
Website: https://www.ashposton.com
Instagram: @_ashposton
Twitter: @ashposton
---
A huge thank you to Ashley Poston, author of the Once Upon a Con series, for interviewing with Pine Reads Review and to Kelsey Hoffman for making it all happen! The interview will be posted next Friday, October 23!
In our interview, Ashley discusses why she first started writing, getting selected to write the Once Upon a Con series, her writing process, and the creation of Starfield. Tune in next week to read the full interview for all this and more!
In the meantime, check out our blog about Geekerella here and pre-order Among the Beasts and Briars (releasing on October 20, 2020!) by clicking below!
PRR Writer, Wendy Waltrip