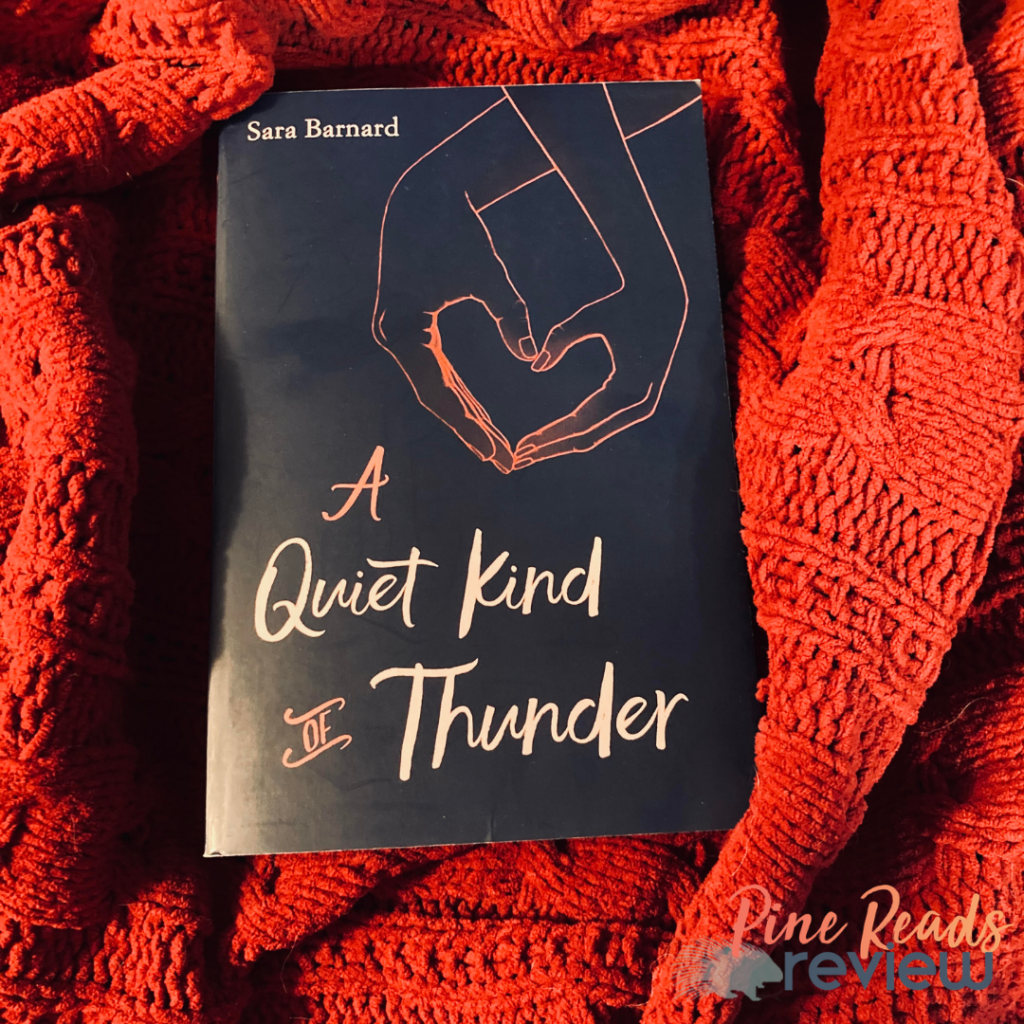 Content Warning: mentions of familial death, sexual themes
Steffi Brons is a lot like other kids at her school — she is studying to pursue her dream career at university, she works an afterschool job, and spends her excess time with her family and best friend, Tem. But for Steffi, these things are all a lot more difficult because she has been a selective non-talking person for most of her life. With severe social anxiety, most of Steffi's peers have never heard her say more than a few words, which often makes her feel invisible. Invisible until she meets Rhys Gold, a new student at school who is deaf and doesn't have a problem communicating in other ways. As she gets to know him, she finds herself wanting to talk much more than ever before. 
This book was as heart-wrenching as it was heartwarming. Rhys and Steffi's romance was written with the appropriate ratio of realistic teen awkwardness and the exhilaration it is to be in love. Beyond their romance, much of the book centers around Steffi's journey to open up to more people and become more confident with her feelings of self-sufficiency. Barnard writes about anxiety in a way that displays how debilitating it can be for someone to experience, without diminishing Steffi's character to just "anxious girl." Rhys too is shown to be a dynamic character. He has difficulties in social settings with hearing people, has feelings of inadequacies as a partner and makes mistakes because of these fears. But through Steffi's loving eyes he is shown as intelligent, kind, fun and having a lot to say. 
Barnard doesn't write either of these characters as helpless with their conditions, nor does she try to gloss over the difficulties they face with disability. Using dynamic writing for disabled characters is so important in creating effective diverse writing that isn't exploitative, and this book is a great example of it. Steffi's coming of age story might be different from those who have fewer difficulties speaking, but her character grows and evolves throughout the book in a way that's meaningful and engaging.
Rhys and Steffi's relationship was another refreshing aspect of this book. They begin as friends and their romance grows naturally out of a mutual respect and affection for one another. There's that unavoidable amount of conflict in their relationship, but most of it boils down to a lack of communication between the two — a theme the book does its due diligence to explore properly. Like their characters, the relationship was dynamic and grew over the course of the book and kept me interested in what would happen next. The growth and companionship that Steffi and Rhys have in the book is the best kind of example for an impressionable audience, without all the toxic angst many of the romantic books I read when I was younger contained. 
A Quiet Kind of Thunder is a simple, heartwarming story about being young, in love and finding yourself, with characters we don't often get to read about.
PRR Writer, Grace Kennedy
Pick up your copy today!