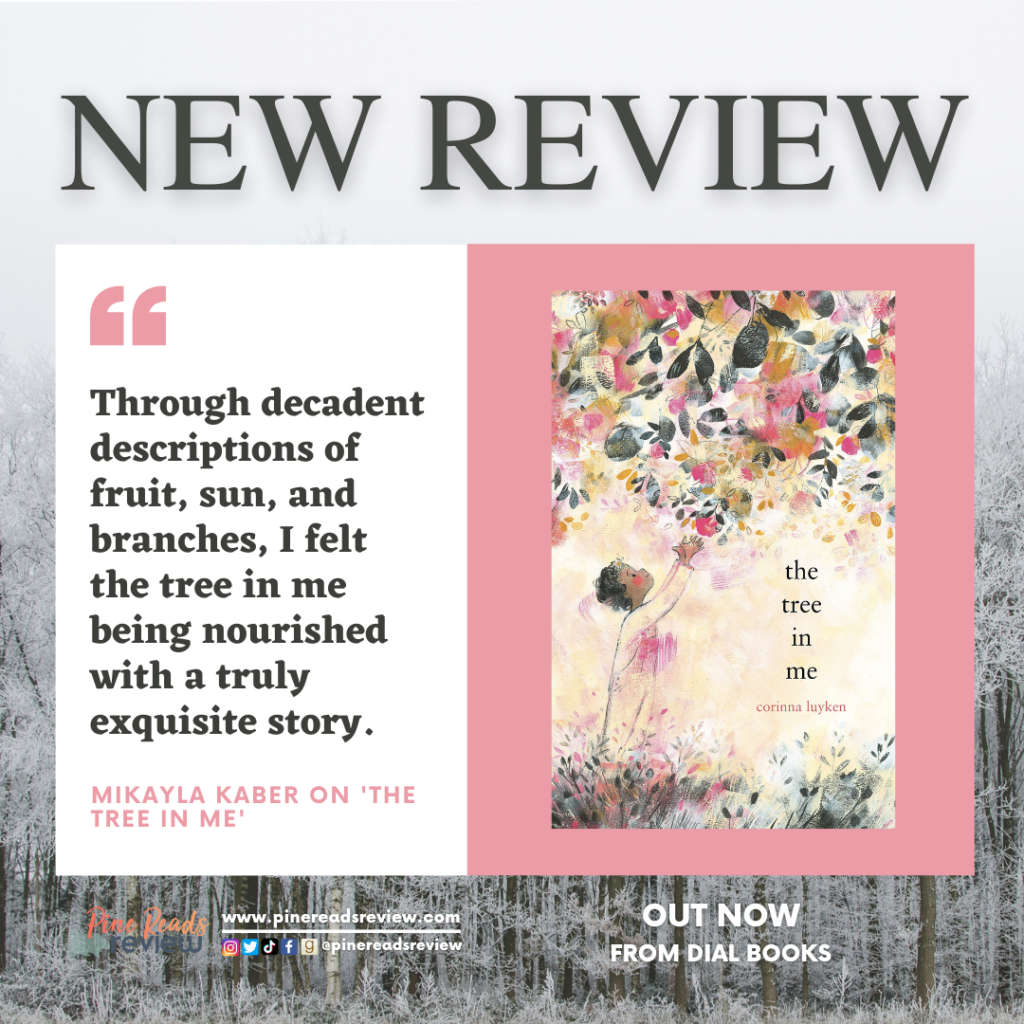 The Tree in Me by Corinna Luyken
Out Now from Dial Books; 56 pages
About the Author: "Corinna Luyken is the author-illustrator of THE TREE IN ME; as well as the NY Times bestseller, MY HEART; and THE BOOK OF MISTAKES, which has been praised by Entertainment Weekly, the Wall Street Journal, NPR, and more. She is also the illustrator of SOMETHING GOOD and ADRIAN SIMCOX DOES NOT HAVE A HORSE, both written by Marcy Campbell; as well as NOTHING IN COMMON, written by Kate Hoefler; and WEIRD LITTLE ROBOTS, written by Carolyn Crimi. She lives near the Salish Se— in Olympia, WA with her husband, daughter, and two small cats." (Bio taken from author's website.)
Find Corinna Luyken on the following platforms:
---
"The tree in me is strong. It bends in the wind, and has roots that go deep . . . to where other roots reach up toward their own trunk-branch-crown and sky."
The Tree in Me is a beautiful and allegorical tale that follows a young girl describing the "tree" within her. She describes the tree in all its glory, and goes through the different aspects that complete her. Through simple yet elegant descriptions of nature, the girl is seen exploring the tree and the world around her. The pictures are full of warm colors of pink, yellow, and orange to capture the beauty of nature.
Reading this book was like receiving a warm hug. The story felt symbolic and familiar, like an old folk tale you'd hear as a young child. While reading, I felt like the story was being told to me by the side of a campfire: simple and eloquent. All the pictures transported me to the days when I would climb trees in the backyard, playing in the dirt and rain, and I saw my young self falling in love with the story. Through decadent descriptions of fruit, sun, and branches, I felt the tree in me being nourished with a truly exquisite story. We all have a beautiful tree within us, and it was lovely to be reminded of that. 
PRR Assistant Director, Mikayla Kaber
---