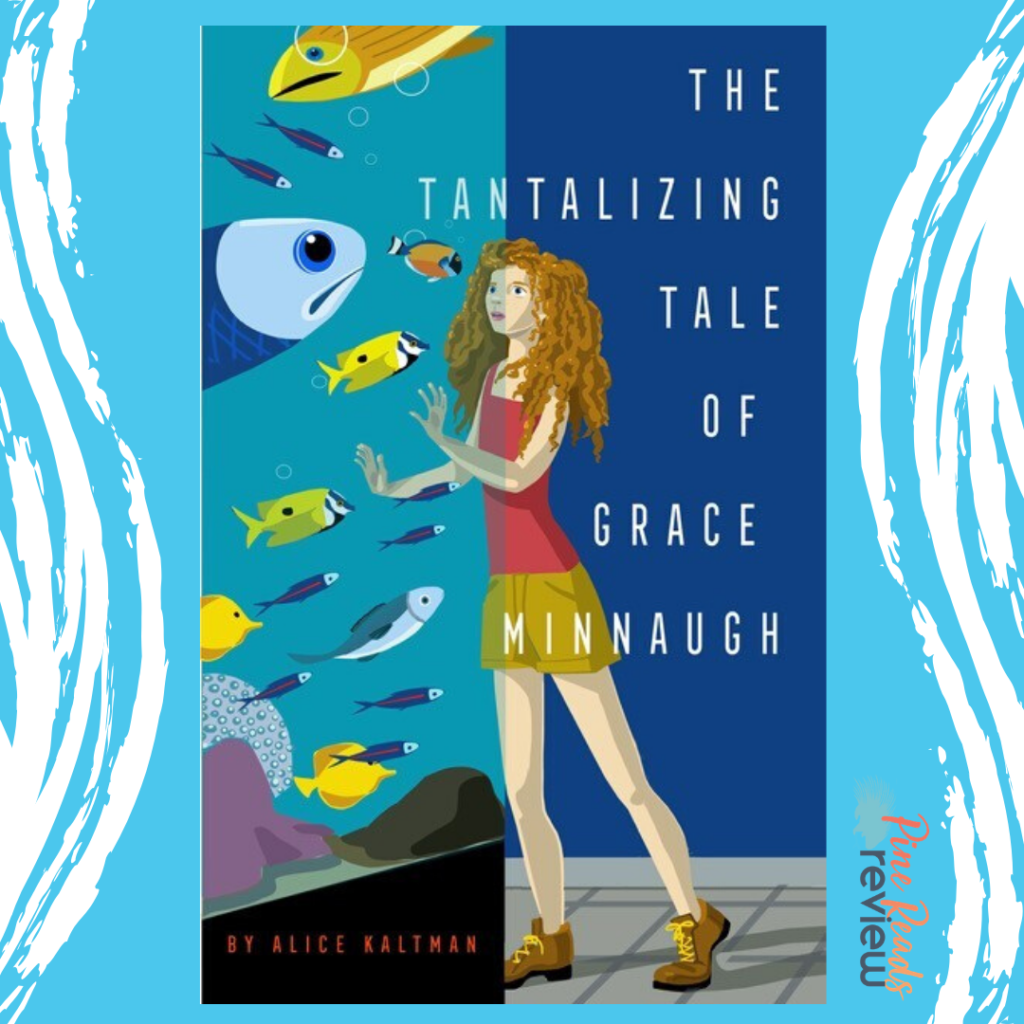 The Tantalizing Tale of Grace Minnaugh by Alice Kaltman
Fitzroy Books, 2020, 196 pages
About the Author: The daughter of a Merchant Marine and a Rockaway beach babe, Alice Kaltman's life has always been ocean-centric. When she's not in the water, she writes about surfers, mermaids, and other odd balls. In addition to The Tantalizing Tale of Grace Minnaugh, Alice is the author of Wavehouse, also from Fitzroy Books, and the short fiction collection Staggerwing. Alice's work can also be read in numerous journals, magazines and fiction anthologies. She splits her time between Brooklyn and Montauk, New York where she swims, surfs, and writes; weather and waves permitting. Learn more about Alice at www.alicekaltman.com.
Facebook: Alice Kaltman
Twitter: @AliceKaltman
Instagram: @alicekaltman
"Grace still couldn't believe this was happening in real life, that it wasn't some kind of crazy dream. She might have a name for what she was—mermaid, mergirl, merperson, or merthing—but she hadn't a clue why or how she had become one."
We all have secrets, but none so fantastical as Grace Minnaugh's.
Eleven-year-old social misfit Grace is just starting to enjoy the summer in her Ohio suburb—walking the neighbor's dog and reading a ton of books —when her parents announce a cross-country move to the sandy beaches of La Toya, California. While the rest of her family rejoices in their new sunny lifestyle, Grace is anything but happy. That is, until one early morning swim changes her life forever. Thrust beneath the waves during a thunderstorm, Grace suddenly sprouts gills and a glittering tail, leading to one seemingly impossible realization: she is a mermaid. Hiding her new identity from everyone, even her family, Grace must navigate the slippery slope of her newfound—and pretty magical—double life.
The Tantalizing Tale of Grace Minnaugh is a deep-sea middle-grade adventure full of sunken treasure, adolescent espionage, and, yes, mermaids! Kaltman weaves a story that is both familiar and extraordinary, exploring family struggles and the ties of friendship alongside a fresh interpretation of mermaid mythology. Her voice is equal parts lyrical and delightfully witty, resulting in a feisty heroine and diverse cast of lovable secondary characters. By the end, readers will long to return to the enchanting world of Grace Minnaugh where more than one surprise awaits.
PRR Writer, Hannah Miller
Pick up your own copy today!