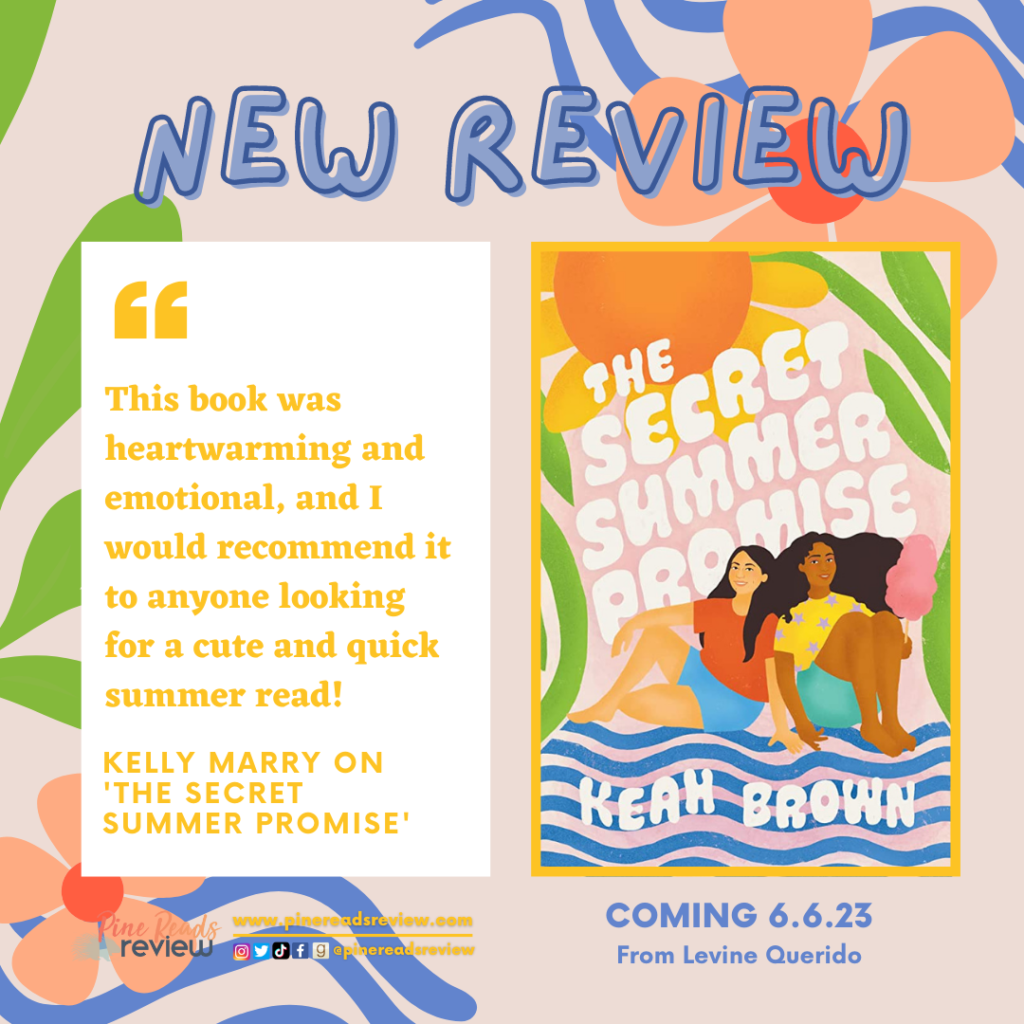 The Secret Summer Promise by Keah Brown
Out June 6 from Levine Querido; 336 pages
Content Warning: Ableism
About the Author: "Keah Brown is a journalist, freelance writer, and activist. She has written about living with cerebral palsy in Teen Vogue, Essence, Catapult, Glamour, Harper's Bazaar, and other publications. She holds a bachelor's degree in journalism from the State University of New York at Fredonia and she has a love for popular culture and cheesecake. She lives in New York with her family" (Bio from Simon and Schuster website).
Find Keah Brown on the following platforms:
---
"This summer really was far from over, and after everything that had happened, I was so ready to take it on."
Andrea Williams is ready to have the time of her life this summer after recovering from her latest cerebral palsy surgery. She made a summer bucket list, with things like going to a Lizzo concert and having an amusement park day, and wants to have adventures with her friends and family. Her best friend, Hailee, is along for the ride. However, Andrea secretly loves her and doesn't want to ruin their friendship, so she's trying to fall out of love. Andrea tells herself that she must lose feelings for Hailee, so she goes out with a classmate named George. As a result, she has to figure out her love life all while trying to have the best summer ever.
This book was amazing! I love a good best-friends-to-lovers book, and this novel became one of my favorite examples of this trope. The diversity in the book was astounding. It had characters with disabilities, multiple characters who were part of the LGBTQ+ community, and characters from diverse racial backgrounds. I read this book in one sitting because it hooked me from the start with its lightheartedness and humor. I liked how the novel didn't show Andrea's cerebral palsy in a negative light; instead, it showed her navigating her life at her own pace, and her family and friends helped her when she needed it. My one note would be the writing style seemed to be meant for middle grade readers and not young adults. That being said, this book was heartwarming and emotional, and I would recommend it to anyone looking for a cute and quick summer read!
(Pine Reads Review would like to thank NetGalley for sending us an ARC in exchange for an honest review. Any quotes are taken from an advanced copy and may be subject to change before final publication.)
PRR Writer and Social Media Manager, Kelly Marry
---