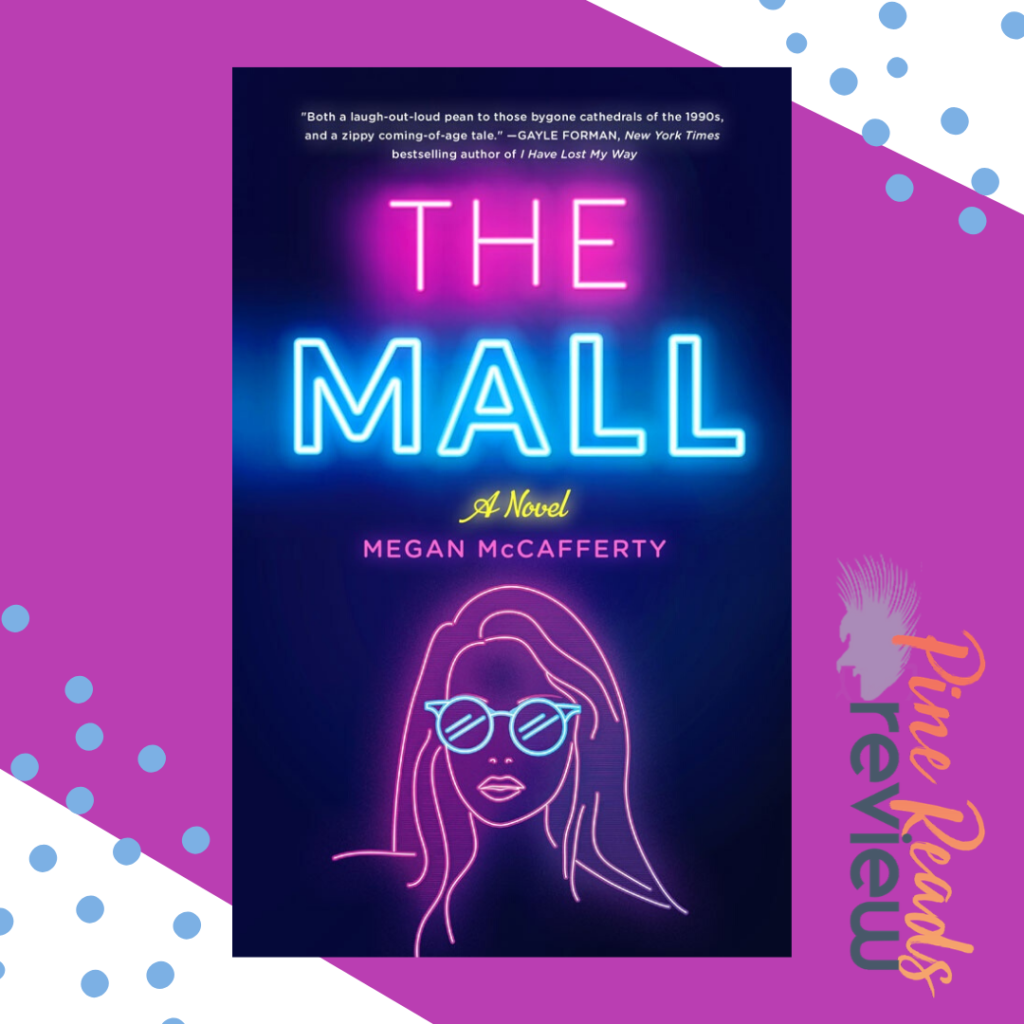 The Mall by Megan McCafferty
Wednesday Books, Releases on July 28th 2020, 320 pages
Trigger Warnings: teen drinking, sexual references, references to drug use, swearing
About the Author: "Megan McCafferty writes fiction for tweens, teens and teens-at-heart of all ages. The author of eleven novels, she's best known for SLOPPY FIRSTS and four more sequels in the New York Times bestselling Jessica Darling series. She's got two new books coming out in 2020: TRUE TO YOUR SELFIE (MG, Scholastic, 2/20) and THE MALL (YA, Wednesday Books, 6/20). Described in her first review as "Judy Blume meets Dorothy Parker" (Wall Street Journal), she's been trying to live up to that high standard ever since." (Bio taken from the author's Goodreads profile.)
"'Let's have a killer summer.' She snapped her gum and grinned at me. I snapped my gum and grinned right back." 
It's the summer of 1991 and brainiac Cassie Worthy has her entire life planned out, from which colleges she and long-time boyfriend, Troy, will attend in the fall to the careers they both intend to pursue. Her future seems picture-perfect, organized to a T. Cassie just has to get through her summer job at the local mall and then the next glorious chapter of her young life can begin. But then everything falls apart when Troy dumps her for another girl and Cassie must ask herself: what now? With her epic life-plan suddenly turned upside down, Cassie embarks on a journey of self-discovery, finding new love and repairing old friendships along the way.
Chock-full of 90210 references and set against the backdrop of a local New Jersey shopping center, Megan McCafferty's newest young adult novel, The Mall, is a modern tribute to the flashy aesthetics and fun times of '90s American mall culture. Being a younger reader not alive during the '90s, many of the pop culture references, admittedly, went straight over my head. Without any fond childhood memories of the time period, I didn't harbor any innate attachment to the setting. However, the central narrative of pre-college jitters transcends time for the most part.
Although, I found it difficult, at times, to become invested in any of the characters or their relationships due to their lack of dimension and the hyper-quippy dialogue. And while I expected the story to strictly follow Cassie's post-breakup fallout, it takes an abrupt turn by adding in a Cabbage Patch Kids-themed treasure hunt and sudden trouble at home as well. Combined, these three plotlines don't always align seamlessly for a larger thematic payoff.
Overall, even though The Mall wasn't necessarily my cup of tea, some readers may still enjoy it as a light summertime read laced with '90s nostalgia, humor, and a touch of romance. 
The Mall releases on July 28th, 2020. 
(Pine Reads Review would like to thank NetGalley and the publisher for providing us with an ARC in exchange for an honest review. Any quotes are taken from an advanced copy and may be subject to change upon final publication.) 
PRR Writer, Hannah Miller 
Pick up your own copy today!